Bridal Portrait Photography
When we take our wedding couples on their city hall photo tour, we spend a little time taking individual portraits as well. We understand how much time and effort went into choosing the perfect wedding dress, so it's important that we focus on getting some great shots. The photo above was taken on the 2nd floor below one of the beautiful north facing windows. We knew that the window would provide some pretty back lighting so we added a single large umbrella flash on the left. By placing the light at a sharp angle, the texture of the dress was highlighted. You can't get this type of detail with a single on-camera flash. More reason to hire a Professional San Francisco City Hall wedding photographer.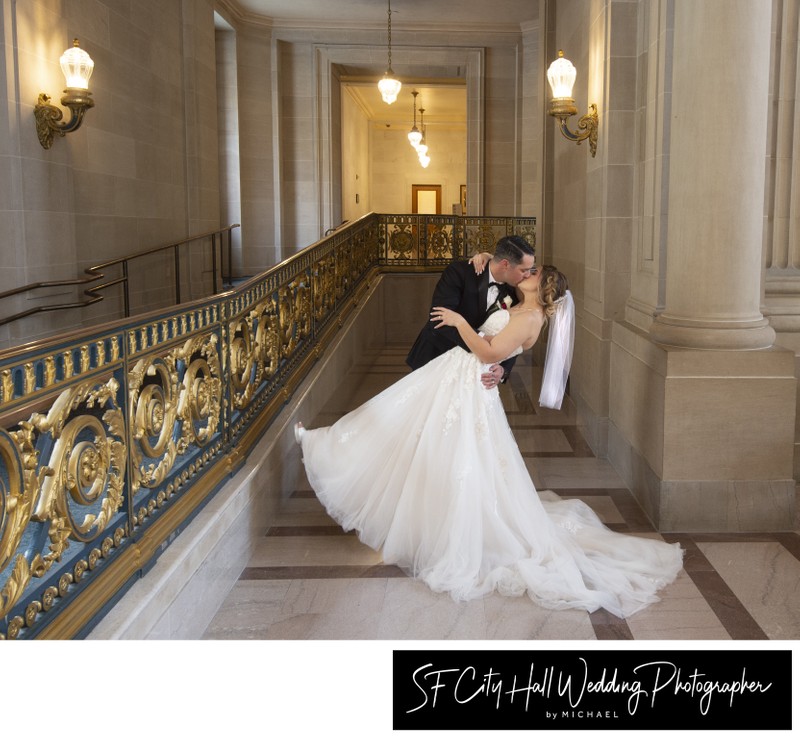 Professional Lighting for the Wedding Dress
I touched on this in the upper paragraph but it is worth emphasizing. Most brides take a painstaking amount of effort and time to choose the perfect wedding gown. This is a well known fact that is even made more clear by the various TV shows focusing on brides and their dresses. One notable example is the popular show called "Say Yes to the Dress". If this show taught me anything, it made it clear that future brides look at all angles and attributes of their dress before choosing it. So as a wedding photographer, I would be making a big mistake if I didn't display the whole dress in my pictures. This includes the back of the dress. However, even more important is lighting the dress properly when doing the photos. As mentioned above, using professional lighting coming in from a sharp angle will show texture and other attributes of the dress. This can sometimes be difficult to pull off in a fast moving wedding photography session. As you can see by the main photo, it is well worth the effort.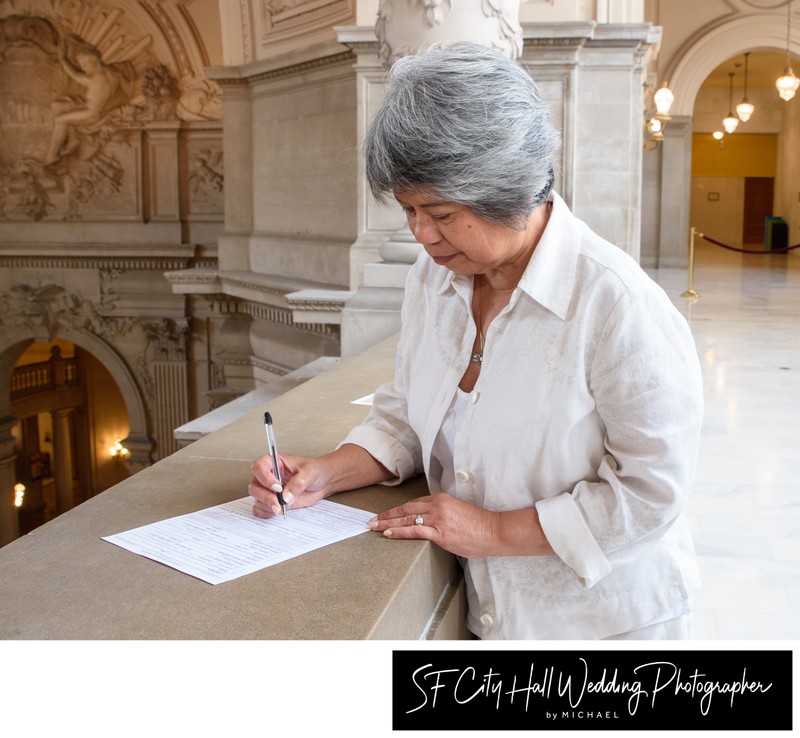 Witness signing the marriage license on the 4th floor of city hall