Black and White Bridal Portrait
One of the truly amazing features of San Francisco City Hall for all of us wedding photographers is the 3rd floor. What is so great about that location? Well, it has perfectly placed windows with just the right amount of glazing and they face north. It is almost like a photographer designed this building just for fantastic photography. Of course we know this isn't true, but it sure worked out well! In the photo above, we positioned the bride so she had the soft northern facing light directly on her face. We did a series of bridal head shots using this perfectly soft light. One of the amazing things about these North facing windows is that there is plenty of room around them and away from them. This allows a city hall wedding photographer to move the subject closer to the light source for more soft light with a comparatively larger light source. In addition, the couple can be moved all around the window to provide different angles and effects from the light.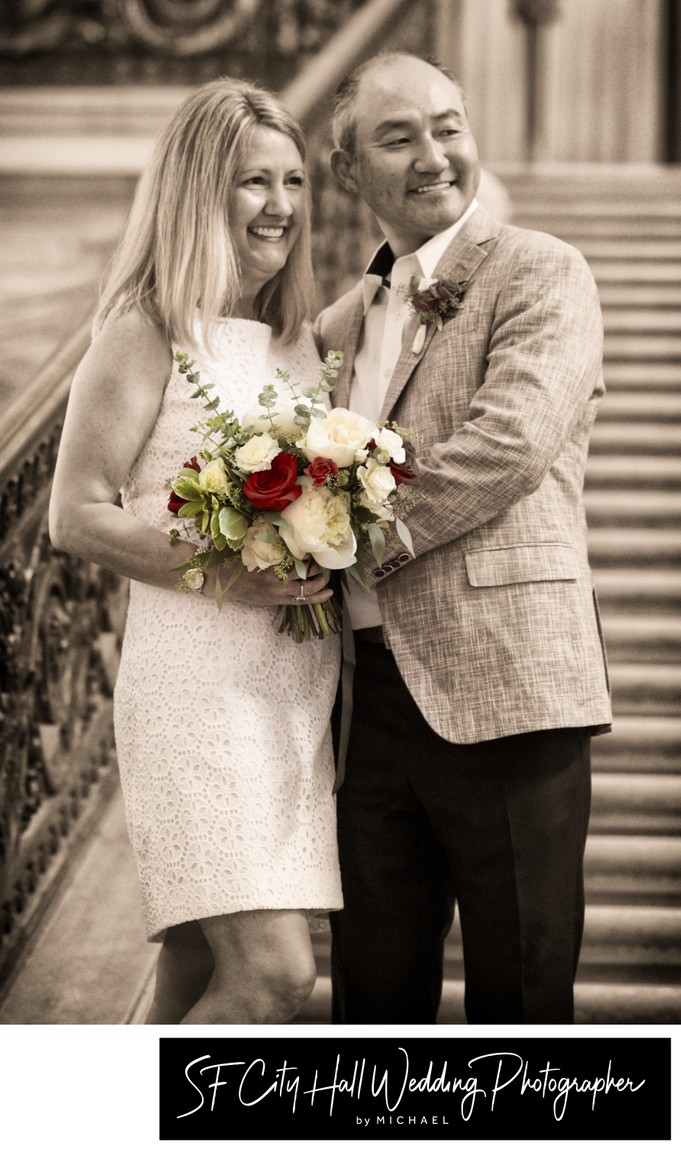 Black and White at SF City Hall
We provide our couples with a limited amount of Black and White samples of their city hall wedding. We do this because there is kind of an old time feel to this historic building and we can only imagine the huge number of Black and White images that have been capture here over the years. There is not that much color in the building anyway, so you are not losing out on that when you shoot in monochrome. Similarly, we also provide our client with some Sepia Tone images which harkens back to the early 1900's when city hall was young.