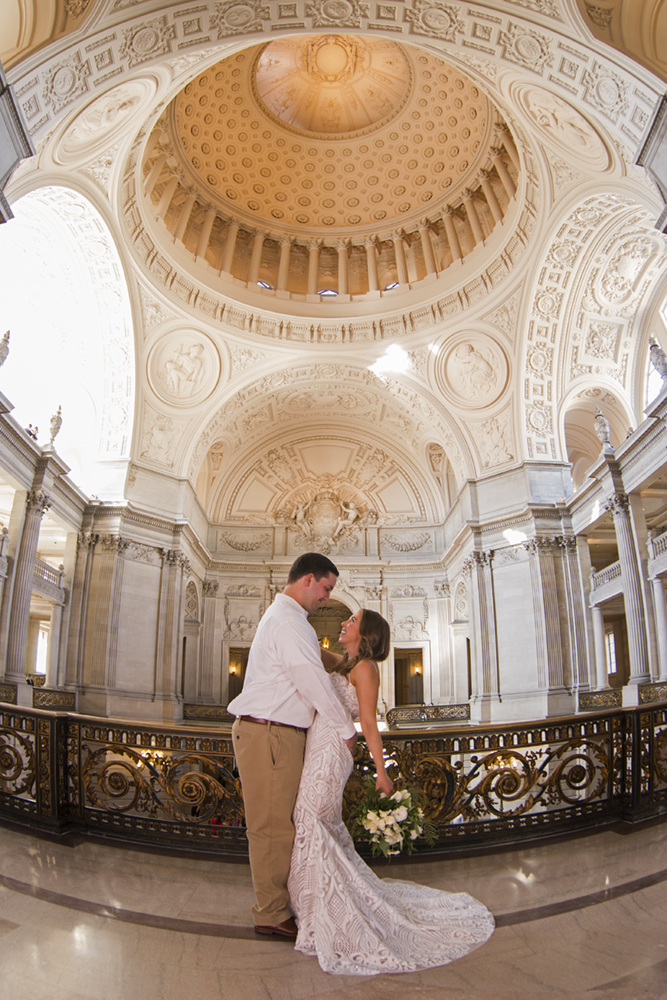 Fish Eye Lens Wedding Photography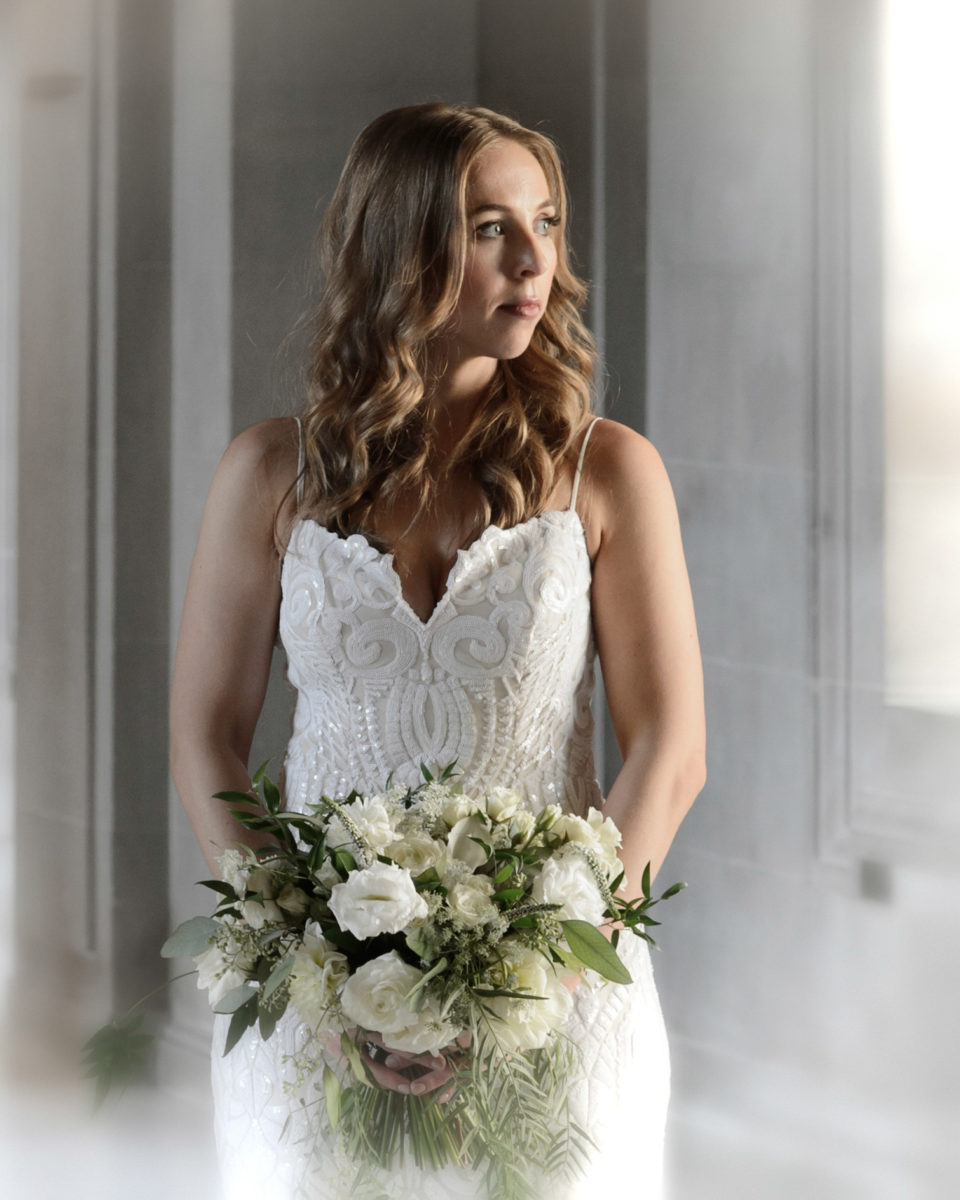 Bridal Portrait with flowers in front of 3rd Floor window
Lacie and Brad had already eloped in Europe but wanted to still have a marriage ceremony in the US for their family and friends.  They booked the Mayors Balcony so they could fit a large amount of people and have them seated comfortably.  The cost to reserve the 2nd floor Mayor's Balcony is only $1,000 and you get to have it for a full hour.
Since this couple had already been married, they did not want or need an extensive photo shoot of the 2 of them.  They were mostly interested in family pictures and wedding party shots.   So after a wonderful ceremony, we started in on our extensive list of Family Photos and everyone really enjoyed getting together for them.  Its nice when people genuinely seem to like being involved in group photos, it makes it much easier also!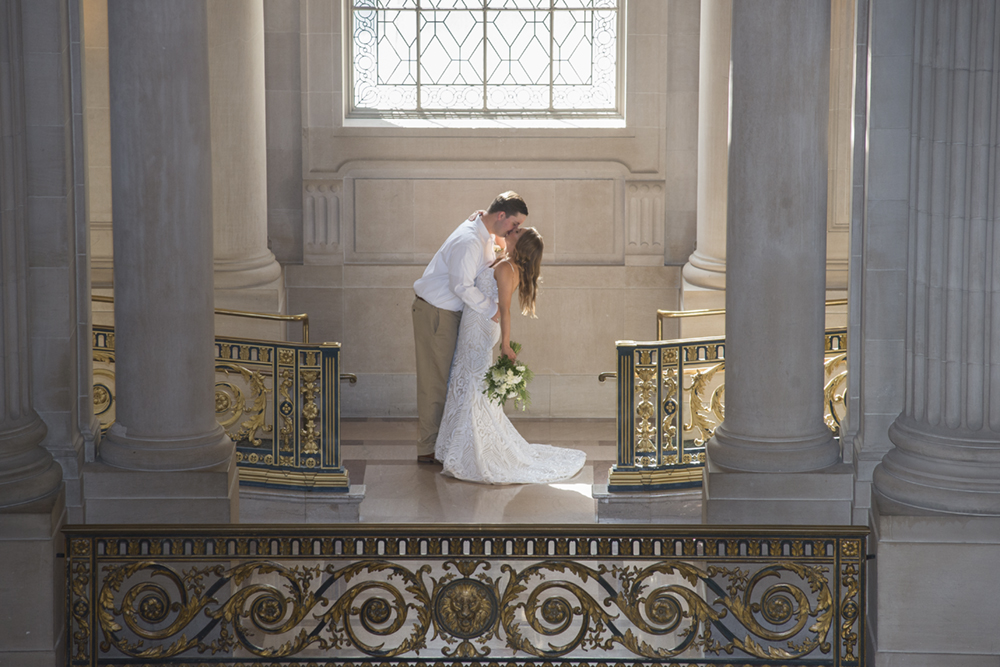 Across the building shot at SF City Hall
After completing the family photos we did a large number of wedding party shots.  We did all the girls and all the guys and then paired each of them with the bride and groom.  They were dressed in matching outfits so this particular city hall wedding really resembled a large formal wedding.  After completing this portion of the festivities we took this attractive couple on a mini tour of San Francisco City Hall.  We still needed to get at least a few shots of them together.