Many of our San Francisco City Hall wedding couples like us to photograph a formal engagement session prior to their marriage.  We can make a package for any couple that includes a San Francisco engagement session at any of the popular city locations.  Our most popular location continues to be The Palace of Fine Arts, but there are many others.  We take our couples to Russian  Hill, North Beach and the Legion of Honor to name just  few.  Believe it or not, we even sometimes do our sessions at San Francisco City Hall!
Engagement Session in Marin County
Our most recent engagement shoot occurred in Marin County at Cavallo Point close to Sausalito.  This was a fantastic location for the session especially with it's unique angles to the Golden Gate bridge and the view of San Francisco.  In the image below, we placed our future bride and groom on  the Break Water with the bridge in the background.  It was about 1 hour before sunset when we set this up.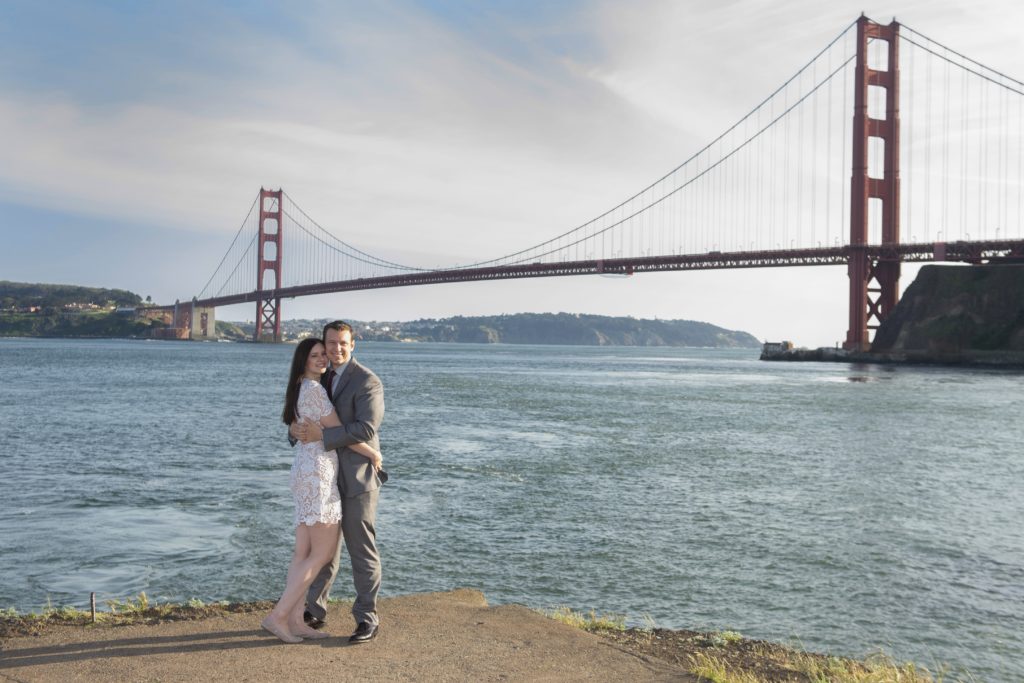 Golden Gate Bridge from Cavallo Point
From this angle we found a great looking cliff that was right up against the San Francisco Bay.  We placed our couple up on the cliff and took a series of images of them with a few different suggested poses.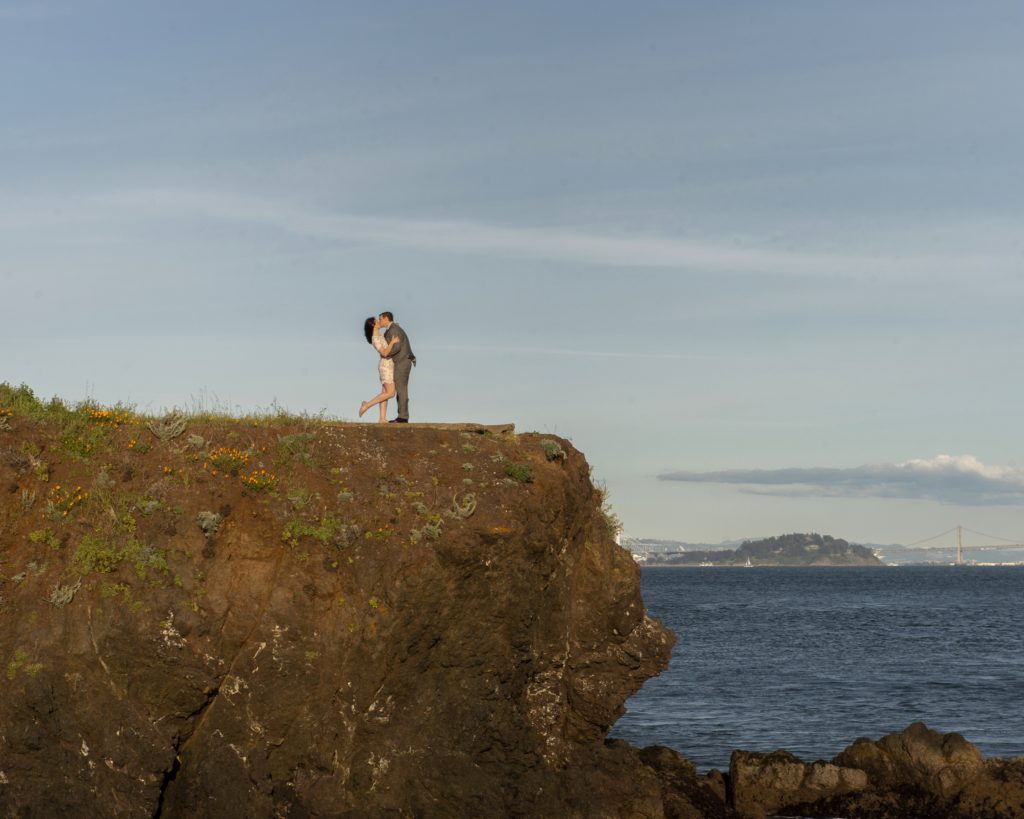 We finished up our shoot in the bar at the Cavallo Point Lodge.  A very cute bar and one of our couple's favorites. It turned out that this bar was one of their favorite stopping points over the past few years.  So what a great place to finish up the session.   We look forward to photographing their San Francisco City Hall wedding in May of 2018.  To see more images of city hall weddings and engagement sessions click on our City Hall Gallery Link