What makes each wedding photographer different?  There are many answers to this question and most of them revolve around Picture Quality, Style and Pricing.  Different clients are attracted to various styles and certain prices depending upon their budget.  Overall picture quality is hard to rank because it is so subjective.  Each engaged couple may like something different depending upon their individual tastes and background.  Obviously there are all kinds of budgets out there.  Some people have tons of money to spend on their wedding and others don't even want to pay for a professional wedding photographer.  We see people at San Francisco city hall all the time with friends taking pictures using cell phones!  Again, there are many different opinions, finances and style preferences.  However, the one thing that everyone seems to like is a courteous, friendly and fun city hall wedding photographer.  In the photo below you can see my photography partner Toni Bailey with one of our couples.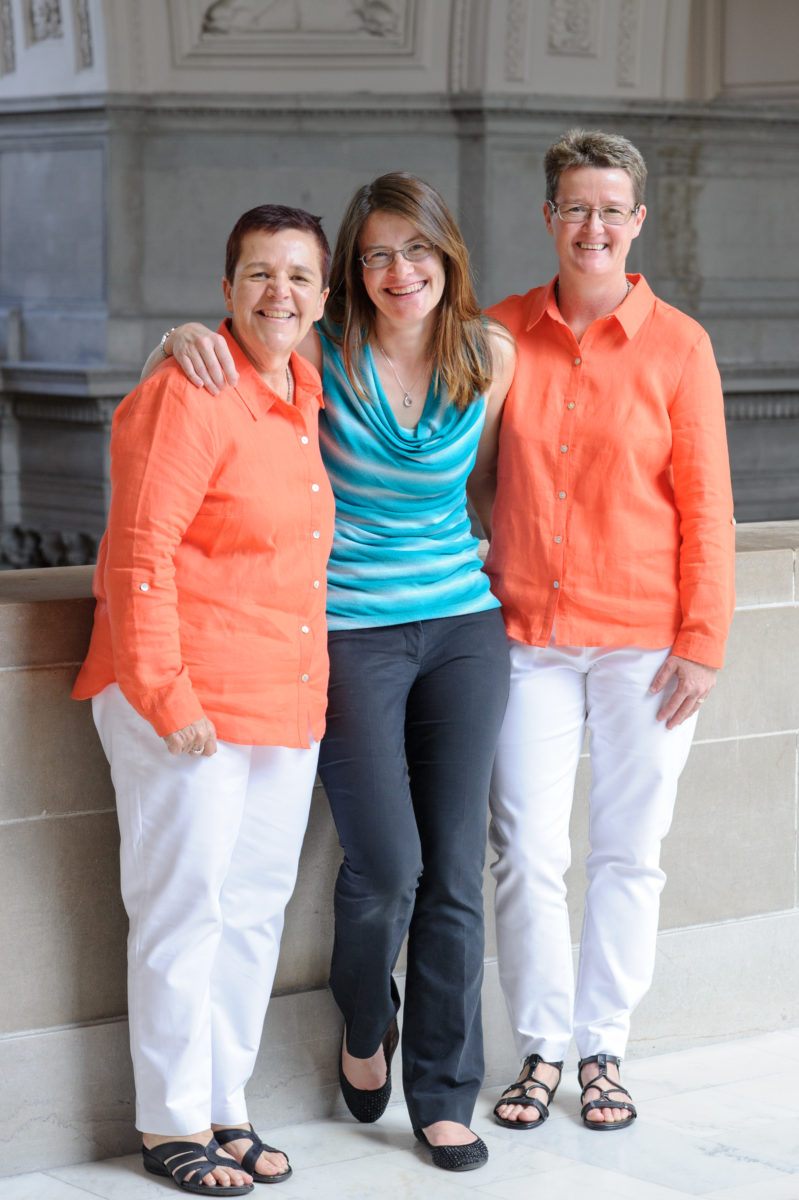 Wedding Photography with a Smile
Ever notice how much easier it is to smile for the camera when the person taking the photo is smiling too?  Try it sometime. Take a photo of a friend or loved one and scowl at them or just act serious while asking them to smile.  Take some pictures and store them for future comparisons.   Now, take pictures a couple days later of the same friends or relatives, but this time when you take the picture and ask them to smile, be sure to be beaming yourself!  Save those pictures also and the compare the results.  What will you see?  The subjects in the second set of pictures with the smiling photographer will have more natural smiles and be more at ease.  The first group with the frowning  photographer will also be displaying smiles.  But look closely and you will a difference.  More strain and stress, but mostly more fake.  This especially works well if you know your subjects well and can easily identify when this friend or relative is faking it.
This is how we run our San Francisco City Hall wedding photography service.   We do everything we can to maintain a friendly  environment and remain upbeat.  But most of all, WE SMILE during the  photos.  Try it sometime, it works!!