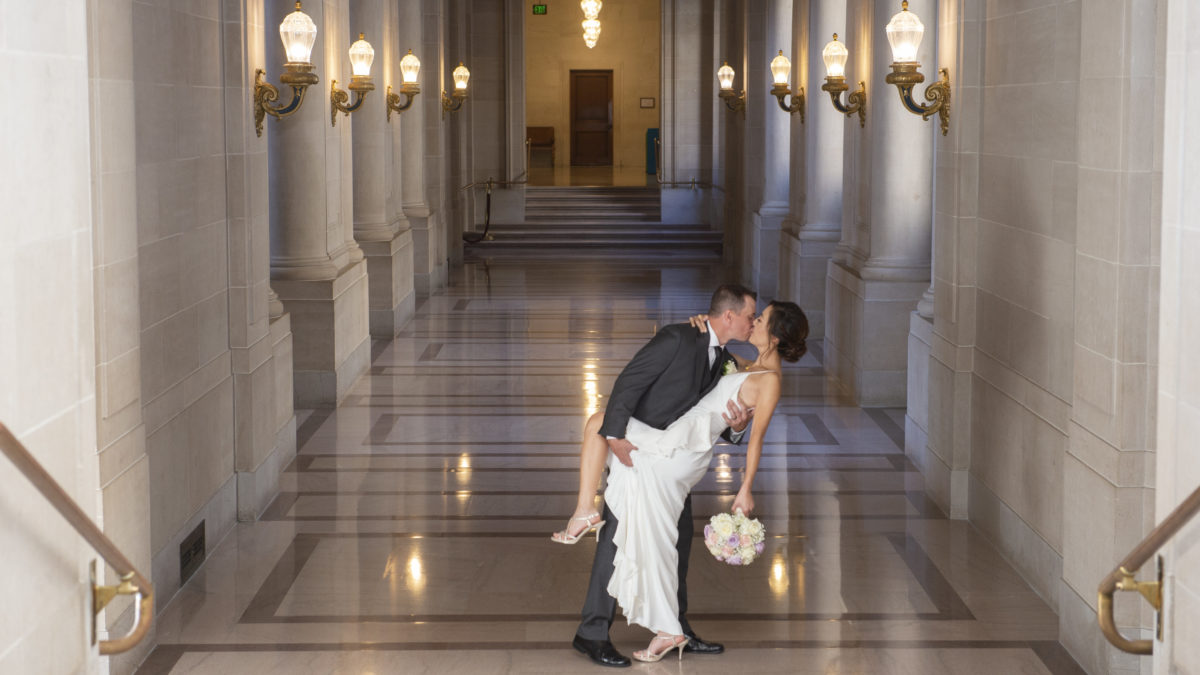 We worked with a great couple last week and I wanted to talk about it while it was fresh in my mind.  Yuan and Tracy chose our Golden Gate package which provided them with 1 additional San Francisco photography location after we finished at City Hall.  They choose to go to the Legion of Honor and we drove them there.  One of the things I offer couples who choose this location is the chance to take a quick photo of the Golden Gate bridge in addition to the Legion of Honor.  This is because it so close by and easy to access with just a short drive.  In fact, if it is a nice day, you would actually walk to the second location.  We often take couples to the 17th hole at Lincoln Park golf course to get the bridge picture, but this time we went to Lands End.  What a great place to get a photo of the Golden Gate Bridge!  Also present at Lands End are nice walking trails and beautiful tall trees.  The Lands End location is not walking distance away however.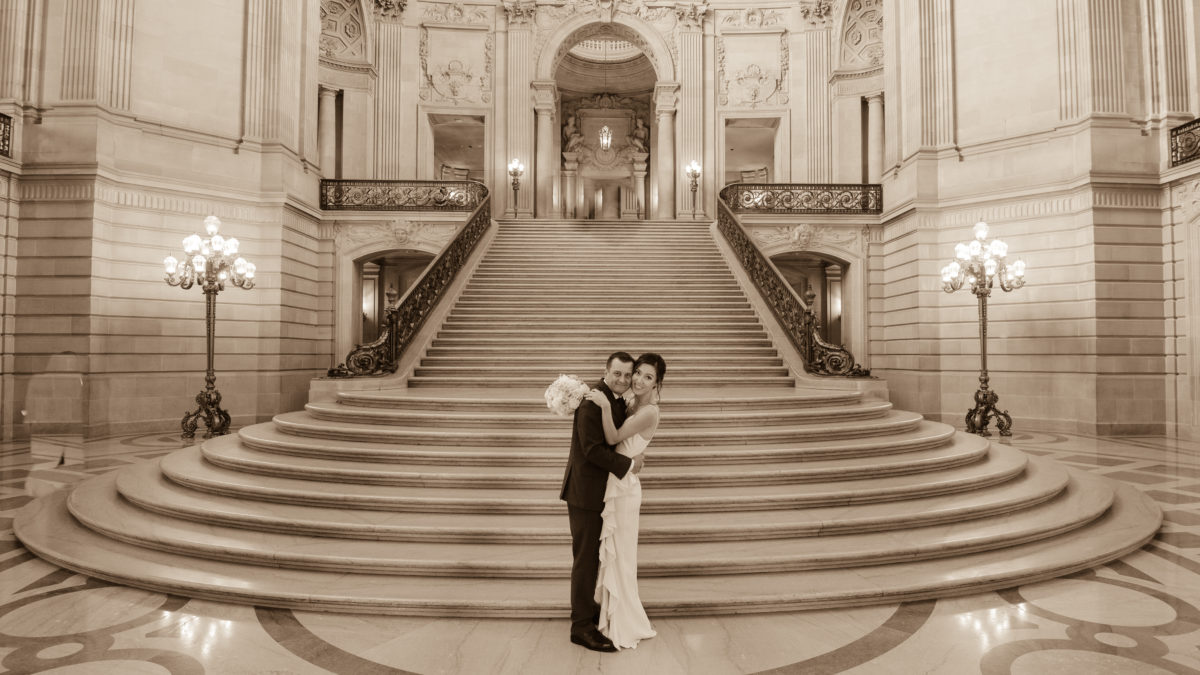 City Hall Photography Tour
Before we embarked upon our journey to the Legion of Honor we of course needed to complete our wedding photography tour at San Francisco City Hall.  It was very important to Yuan and Tracy to get a shot of their entire wedding party in front of City Hall's famed Grand Staircase.  Fortunately, they booked a later ceremony  (3:00 pm) and thus city hall was starting to clear out shortly after we were ready to start their professional wedding photography.  After completing some smaller family combinations, we took everyone down to the bottom of the Staircase including the Bride and Groom.  We managed to have some moments where the staircase became relatively clear of tourists and other weddings allowing us to get a clear shot!  See below to check out their image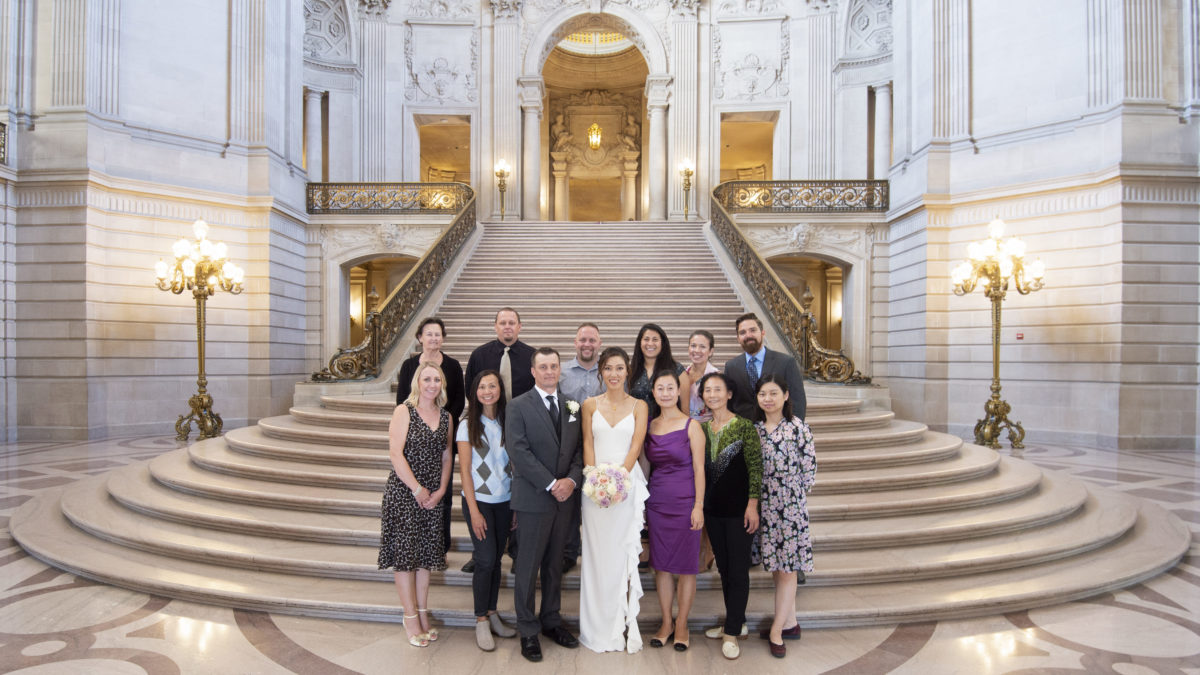 Once we got this all important photo, we took the couple around the building to take more formal wedding photography.  The shot below was done in the 2nd floor hallway.  We always like to do some fun shots with our brides and grooms to get them warmed up.  We also wanted to figure out if they were interested in doing some more fun photos or preferred to keep it more simple.  We always allow our clients to let us know the style of wedding photography they want.
Affordable Package
The package that Yuan and Tracy choose provided them with 2.5 hours of coverage with that extra location already discussed above. This is the least expensive of our Tour Packages.  Once we completed their wedding photography we took them to the San Francisco location of the reception, Jardiniere.