Action Dance Dip Wedding Photography
When I first created this image, I was excited about the idea of this kind of action shot. Asking the Groom to dip the Bride is always something that we have to get involved with a little bit. We don't want the groom to drop her but we also want the shot to look great. In the photo above, the couple really went for it with very little instruction from us. It turned out to be a great shot! I wouldn't normally recommend that most couples go for this extreme of a dip unless they are very athletic. However, if a couple wants to do it, we are happy to record for posterity. We love couples that enjoy wedding photography and want to make some exciting poses for the camera.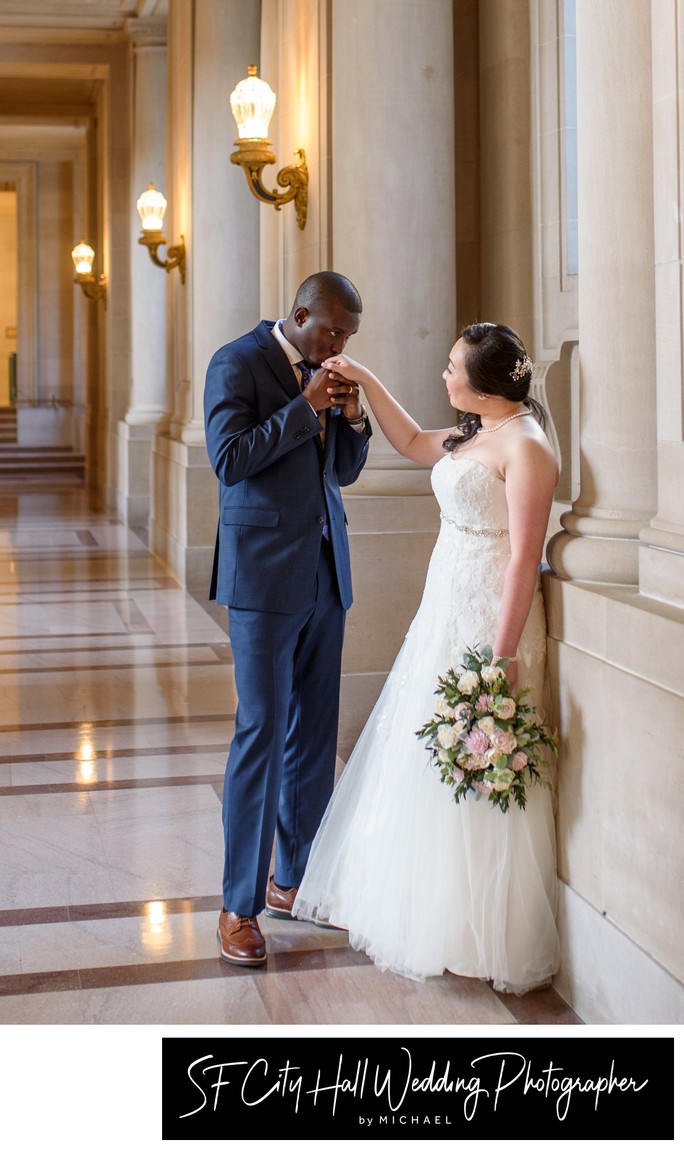 Romantic images are another way for the couple to express their love for each other. We are more than happy to encourage our newlyweds to be as romantic as they want. We never push our clients into doing things they don't want to do, but if we see they are interested in it, we do what we can to help. In the photo above, we simply asked the groom to kiss the bride's hand as she stood on the second floor. We take photos like this after the wedding ceremony at SF city hall. The Bouquet held by the bride provides a nice accent of color to the image.