SF City Hall Engagement Portrait Sessions
We have recently begun to encourage our San Francisco city hall couples to consider booking us for an engagement portrait session. We have discovered over the years that it is a great idea to spend some time with the couple prior to the actual wedding. There are a number of advantages to this approach. I thought it would be helpful to list them here:
Develop Rapport with Bride and Groom
Discover potential problems (blinking brides or grooms)
Find out what kind of style of wedding photography the couple prefers
Learn what posing techniques work best with the couple
Find out more information and details about the wedding!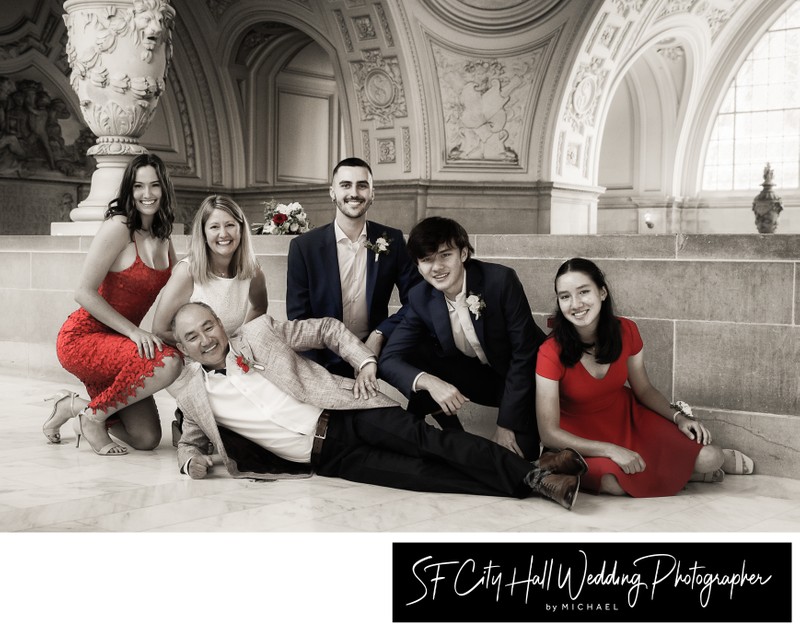 So, as you can see, there are many great reasons to do engagement sessions prior to your San Francisco city hall wedding. We take our engaged couples to a number of places throughout the city for these portraits. Some of our favorites include The Palace of Fine Arts, The Legion of Honor, Crissy Field and yes, even City Hall if the couple wants that. We offer 2-hour sessions and 2 locations as long as they are relatively close to each other. Other popular spots include Lands' End and Sutro Baths. We have a full album on our website of San Francisco engagement sessions. We encourage you to check them out and then let us know if this is something you would be interested in. The photo above was actually taken outside of the city in Marin County at beautiful Cavallo Point. We had an absolutely amazing time with this couple and as mentioned above, it really did help us when we photographed their San Francisco city hall wedding.