Top San Francisco City Hall photographer
Yes of course we think we are one of the best wedding photographers at San Francisco city hall. Would you want to hire a wedding photographer who thought differently? The fact is, there are many different styles of city hall wedding photographers and not everyone is going to like the same type. Our particular specialty and style focuses more on the building architecture as compared to some of our fellow photographers. The nice thing is that everyone can find their favorite or best wedding photographer. There are many options available to the bride and groom! We tend to attract couples that are really into beauty and architecture. People see our work and like the sharpness and attention to detail present in our wedding images. In addition, our couples appear very natural and relaxed in our poses. This is because we not only encourage this during the shoot by keeping the couple relaxed, but we do not over pose, which can cause stress and nervousness. We also stress that the photo tour around the building should be a fun experience, not just a job. I love it when our couples tell us what fun they had after we are done with the photography shoot. This positive attitude definitely shows up on the finished product. Our poses may not be quite as dramatic as some, but this is the style we prefer. We draw a certain type of client and our competitors attract a different kind. As mentioned, this is fine. It is important to us that our brides and grooms are happy with our work and the style we offer.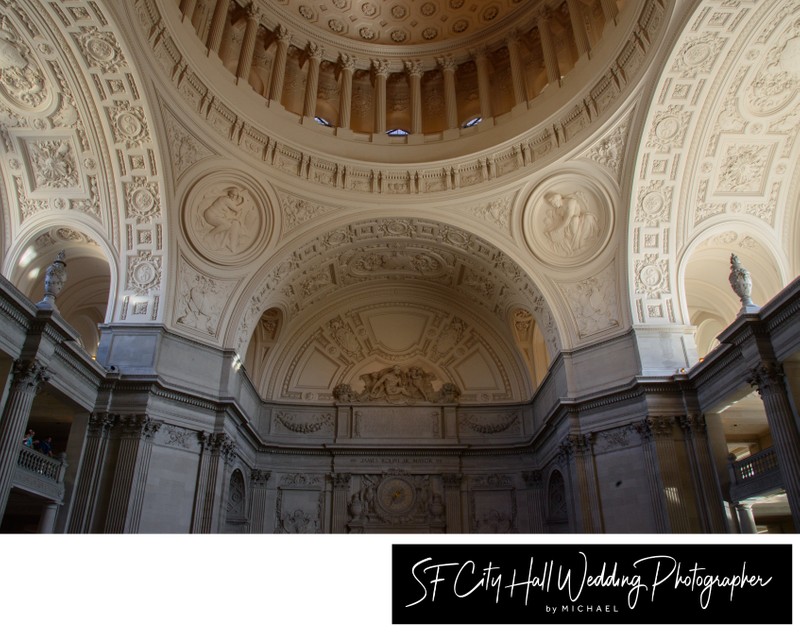 San Francisco City Hall Architecture
We understand that a large percentage of our brides and grooms chose San Francisco city hall as their wedding venue because of the beauty present inside of the building. So it is baffling to us why some SF city hall wedding photographers present mostly close up pictures with the background blurred. To be sure, we provide our newlyweds with many of these types of shots as well, but our focus is always going to be to show the interior and exterior of the building off. Of course, these kinds of options are discussed with our couples beforehand and if they actually do not want that many architecture images we will comply with their wishes. We always aim to please above all. In our opinion, it would still be a shame to not show some of this historic Beau-Arts inspired architecture in our final images. SF City Hall was designed and built in the early part of the 20th century and it's beautiful repeating lines and patterned structure still inspires us today. We have included some architecture images below. Yes, there are no brides and grooms!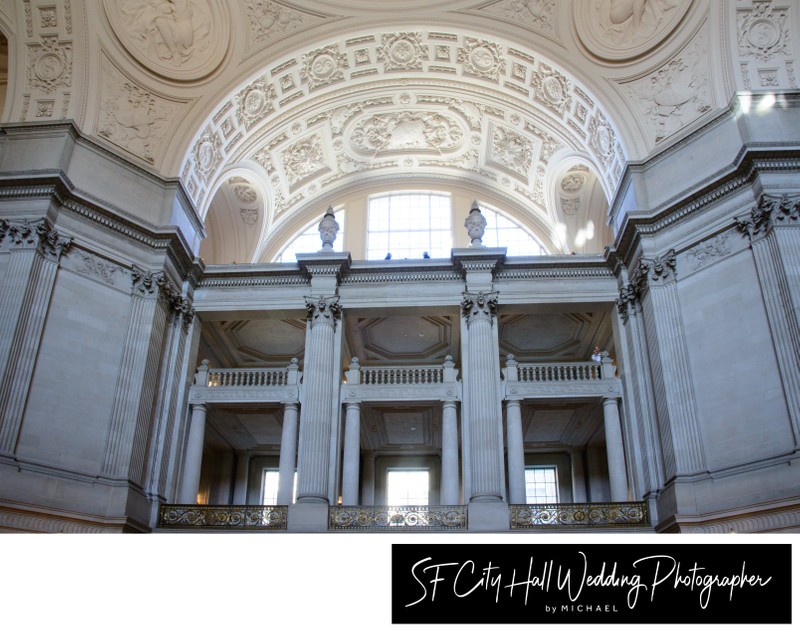 4th Floor North Gallery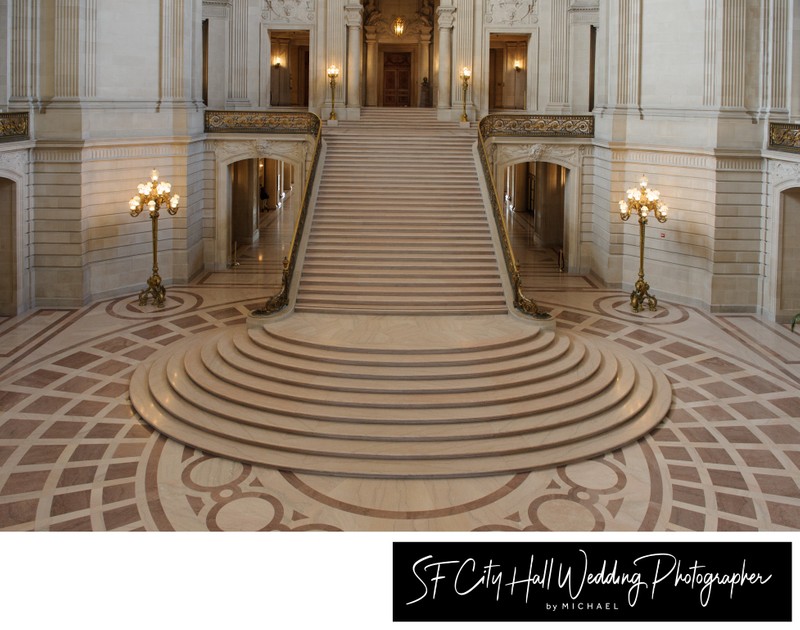 Grand Staircase City Hall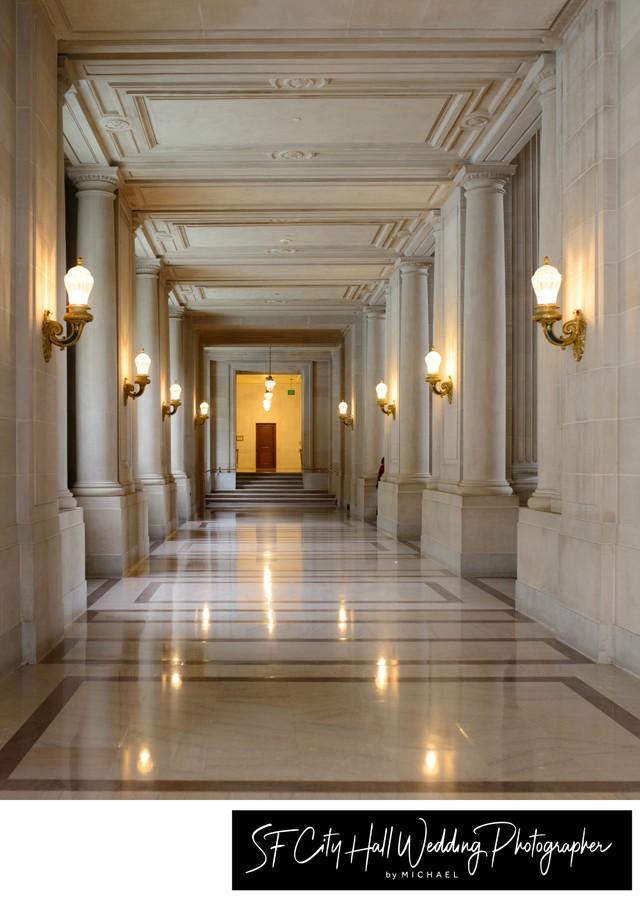 2nd Floor Hallway Image