San Francisco City Hall Wedding Photographer
One of our favorite city hall shots from last year, this photo was by using a hidden flash behind the couple that was triggered by an on-camera radio transmitter. By aiming the flash at the white part of the wedding dress it created light in the background and also gave the bride's veil a nice glow. I thought it would work well as a black and white photo, but we have also printed it in color. One of our favorite San Francisco City Hall couples that year! We use these techniques to enhance all of our couples wedding photography experience. Yes, many of your photos will be more standard shots but still amazing composition, lighting, etc. However, we always want to throw in some of these truly amazing special lighting techniques to give your photos impact.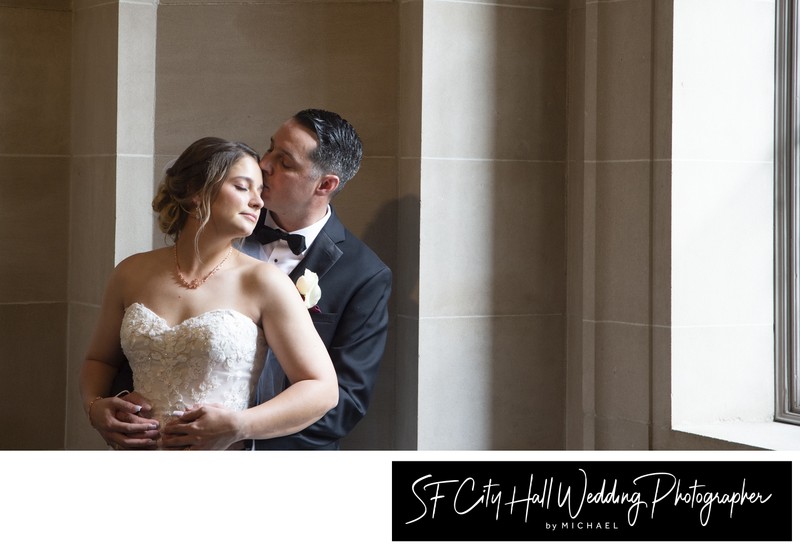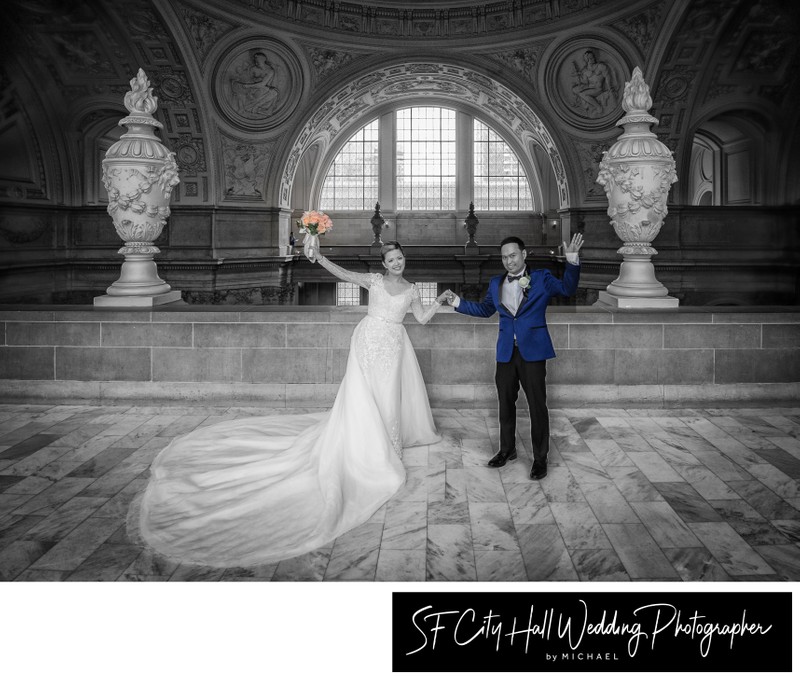 The photo above is an example of another one of our special techniques that some of our couples love. We convert the picture to Black and White, but keep selective color parts in the photo. This highlights any unusual and or standout color present. In this particular image, we felt that the groom's blue coat and the bride's bouquet both made a color statement!