Baker Beach Wedding in San Francisco
Baker Beach is one of the more popular stops on our San Francisco wedding photography tour. Especially on nice days, it is great to take our newly married couples to the beach and get some fun images after their San Francisco city hall wedding ceremony is complete. During the week in the off-season, you can often obtain photos like the one above with very few people in the background. The water was particularly blue on this day (no Photoshop) so we wanted to get the couple as close to the ocean waves as we could while still remaining safe.
San Francisco's Baker Beach provides the best view of the bridge in the late afternoon, especially on a clear day. This is because the setting sun shines directly on the Golden Gate Bridge which brings out the color and texture. The low angle of the sun's rays also adds drama to any wedding photo. If you want great pictures of the bridge, it's important to make sure the sun is on it and not behind it. Since we always have 2 choices on which side of the bridge to shoot on, we can control this (weather permitting). Late Afternoon favors the Ocean side and early morning enhances the Bay side. Both angles result in amazing photos.
Time of the Day for Wedding Photography Can Be Important
Generally speaking in the morning and up until about noon each day, you can take pictures on the Bay side of the bridge. This provides nice sun exposure (unless fog is present) and gives you the best color. Once the sun starts to go down, you want to be on the ocean side of the Golden Gate Bridge. The low sun will also provide nice color and tones. The time of the day can also matter when it comes to possible fog. Early morning ocean fog can be an issue. Same thing with late afternoon. It seems that the time between noon and 3:00 pm is a good time to catch the fog as it burn off (hopefully).Definitely one of our favorite spots to take our San Francisco city hall newlyweds. Here are some examples of Golden Gate Bridge picture taking spots on both sides:
Bay Side of Bridge
Crissy Field
Fort Point
Marina District
Fort Mason
North Beach area
Ocean Side of the Bridge
Baker Beach
Lincoln Park Golf Course
Legion of Honor Trail
Lands End Trail Head
Marshalls Beach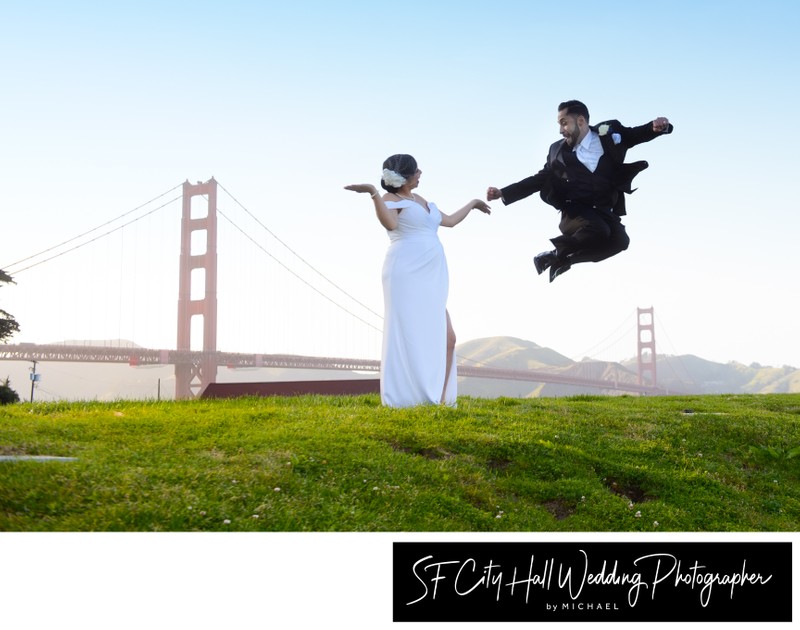 Crissy Field View of Golden Gate Bridge (Bay Side)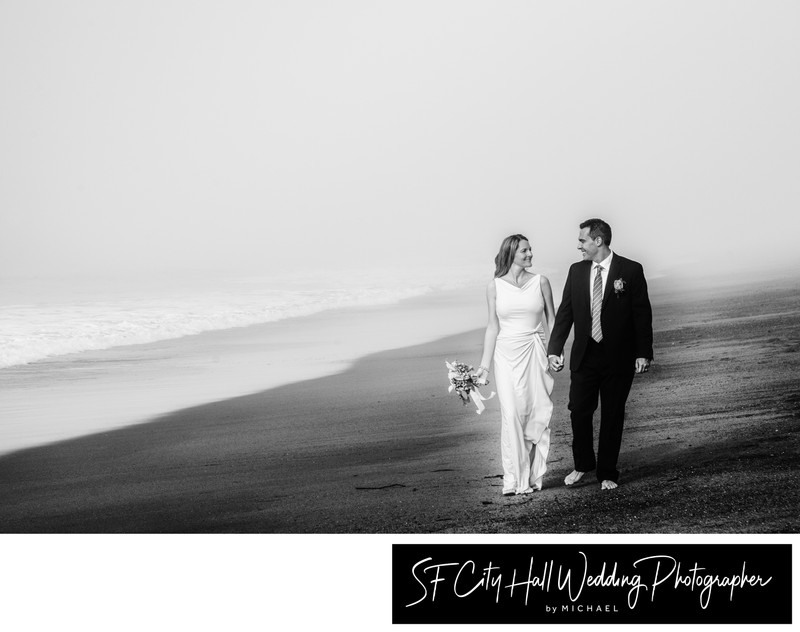 Baker Beach View of Bridge on Foggy day. Maybe not. (Ocean Side)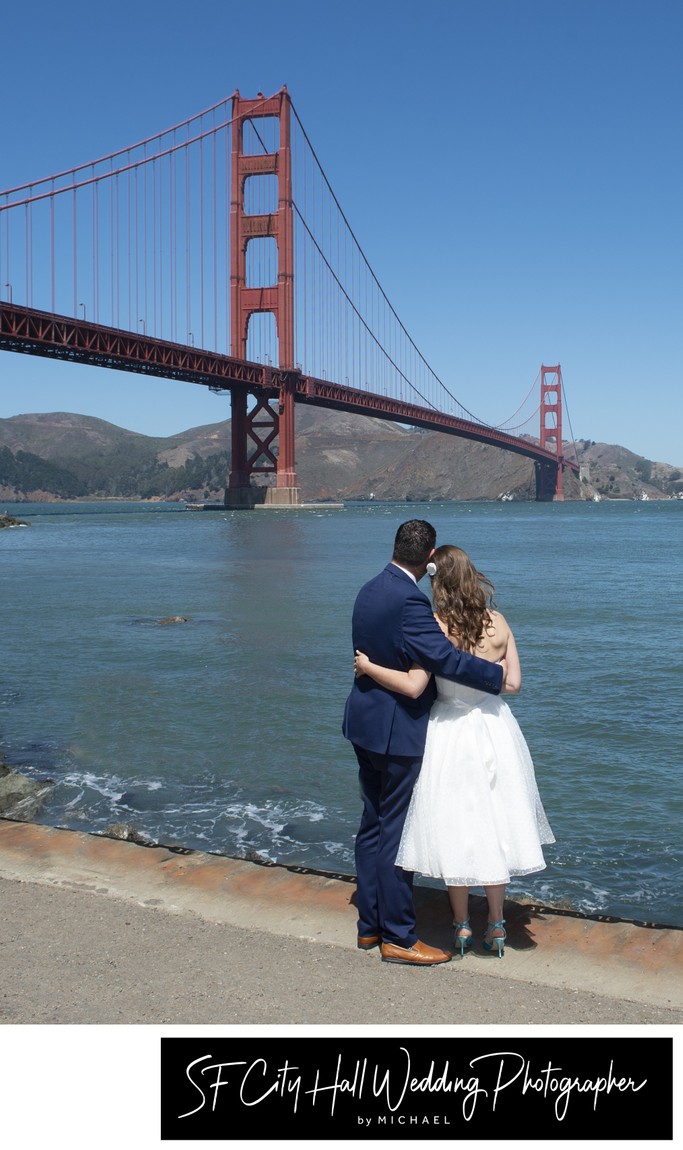 Fort Point View of bridge. Great during foggy days because it so close.