LGBTQ San Francisco City Hall Wedding
We have been photographing weddings involving the LGBTQ community now for many years. We have found many of these weddings to be very rewarding. Why? Because many of our couples had to wait years to become legally married. The waiting and uncertainty made it that much more special when they were finally able to tie the knot. It was obvious that once same-sex marriages became legal they were very grateful and it showed in their attitudes. In the photo above we encouraged our couple to interact and kind of wrestle playfully. This photo is the result of their fun interaction. Same-sex weddings are no different than any other wedding, but it still helps to have some experience working with gay couples to help understand the different posing and positioning. We have lots of this experience with over 175 Same-Sex weddings photographed.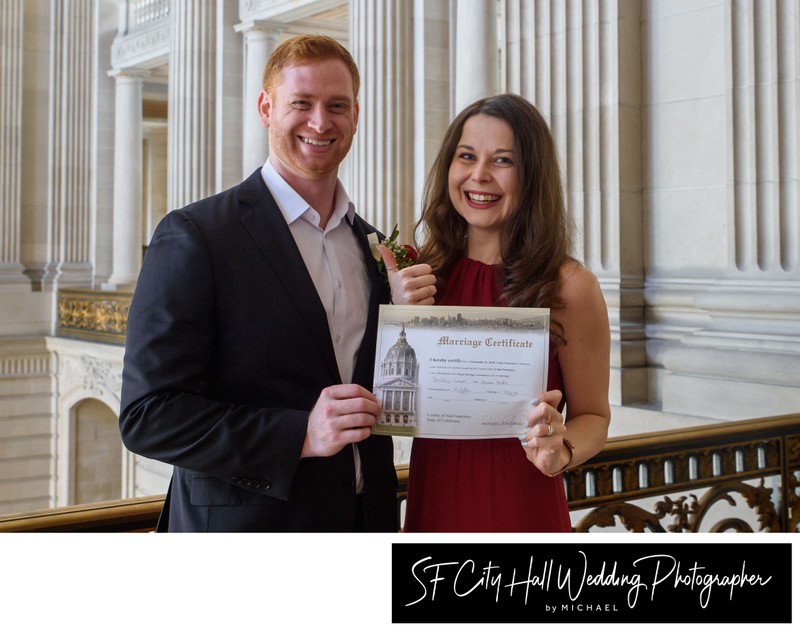 Posing Issues with Gay and Lesbian Couples
There are some issues, but they are really not that different than straight couples. As always, communication is key. One of our first San Francisco city hall gay weddings was 2 older men. They made it clear to us from the start that they did not want too much in the way of romantic photos. In fact, they gave us a couple of approved poses to ask them to do and that was it. It actually worked out just fine and kept everyone more comfortable. They explained to us that they grew up in an era where gay men displaying affection in public was frowned upon. Obviously, they were aware that this has now mostly changed, but they still wanted to keep it to a minimum. We respected that decision and acted accordingly. We NEVER push any of our couples into doing poses that are uncomfortable to them. We certainly understand that everyone has their own comfort zone. We thought it was very important to listen to their wishes and keep the photo shoot enjoyable and fun. We do this with all couples who might have sensitivities to certain poses.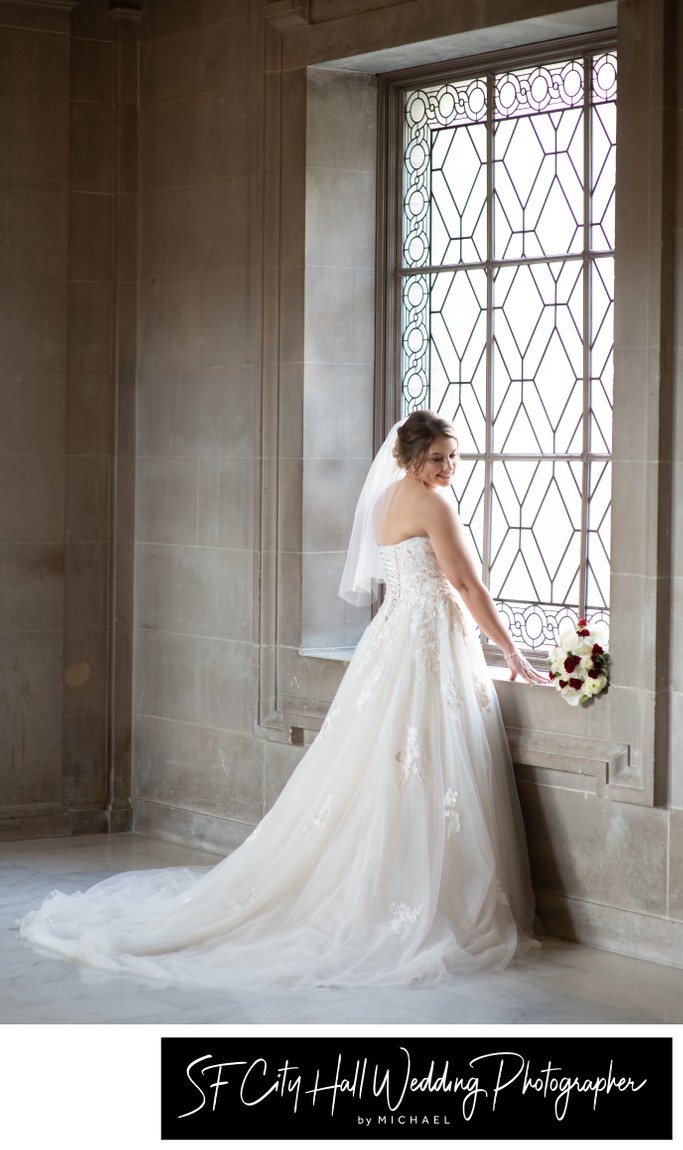 Every City Hall Wedding Couple is Different
Lesbian couples tend to be more affectionate in our experience. Again, this is not a blanket statement. This is just what we have experienced over the course of our many LGBTQ city hall weddings. We can only go by what we have seen and worked with. In any event, we still treat all of our married couples the same and ask some of the same questions. Would you like to kiss for the pictures? Do you want lots of romantic poses? Do you want to do any fun / silly poses? You get the idea. What some people consider fun, others consider corny. It has been a very fulfilling and educational experience for us shooting same-sex weddings and we have met some amazing people. Sometimes we try corny posing too! You just never know what is going to work with one couple or another. San Francisco city hall wedding photography has these kinds of challenges and our experience helps us handle them with no problems. We enjoy the challenges presented by each unique wedding.