Presidio Wedding Photography
We photographed this image at The Presidio in San Francisco at a fantastic location called Woodline. We take many of our San Francisco city hall wedding couples there when they opt for our 4 hour Tour Package. We thought the bride's wedding dress would really pop against the browns and greens of the Presidio and you can see the results for yourself. This was a great couple and a perfect day to be out exploring in the city. After seeing how these images came out, we are definitely encouraged to try out more brides with red dresses in this area of San Francisco. Many of our Asian brides wear red and so this will be a perfect spot. In addition, we often work with Indian brides and they will wear Sari's for their marriage at SF City Hall. I have always loved how red works with green and brown backgrounds. I think it is the perfect color combination for wedding pictures. As discussed further below, red and other colors also work great at San Francisco city hall.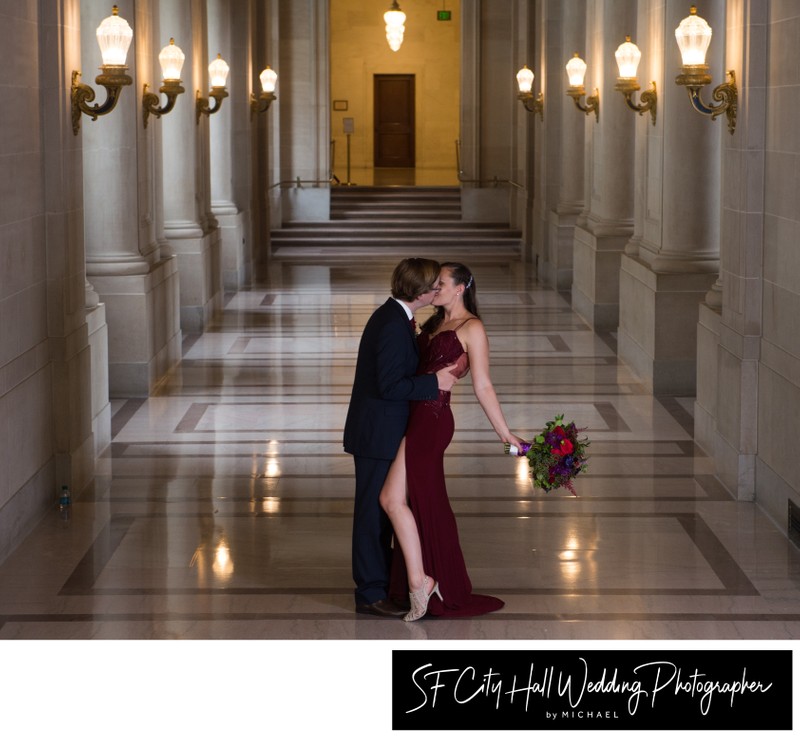 Same couple but at San Francisco city hall
Colors in San Francisco Wedding Photography
Whenever we shoot in a background that has 1 or 2 colors repeating we find it adds more drama and interest to the photo to add a contrasting color. In this particular image, we have the reds of the dress and the wedding bouquet that really pop and stand out. It helps draw your interest directly to the main subject. We were also able to find an opening in the trees that allowed the sunlight to come through. This added beautiful highlights to the bride's hair and rim lighting to the entire photo. Using the correct colors against various backgrounds can really add interest and a dynamic feel to the final images. In addition to the nice color contrast here, we also were able to find a natural frame to really draw attention to the main subject. We were careful to position the bride so the opening in the lower part of the dress faced us to show off this feature of her gown. See below for a few more outdoor wedding pictures in San Francisco. These pictures were photographed by Stowe Lake in Golden Gate Park. Such a beautiful place in San Francisco for newlywed photos. I love how the colors work together. Stowe lake is a bit of a hike, but well worth it if you want beautiful greenery and colors.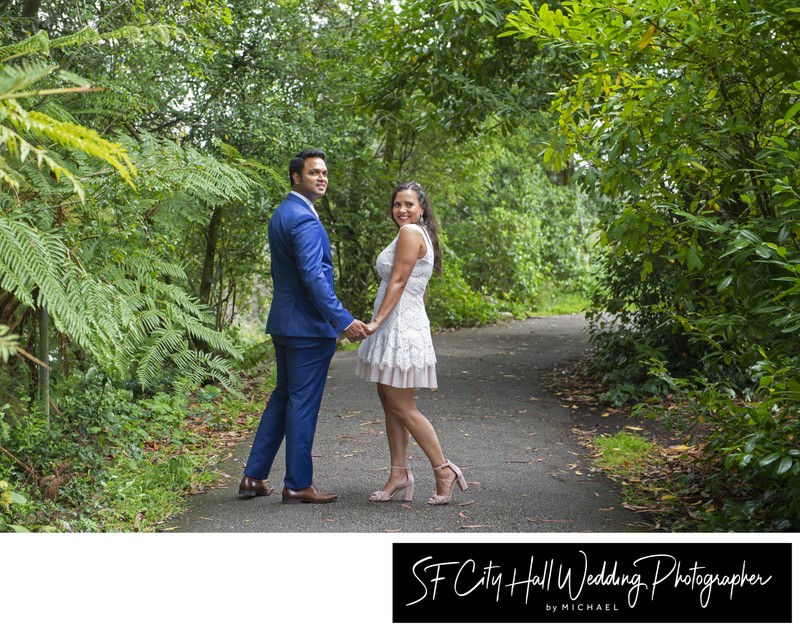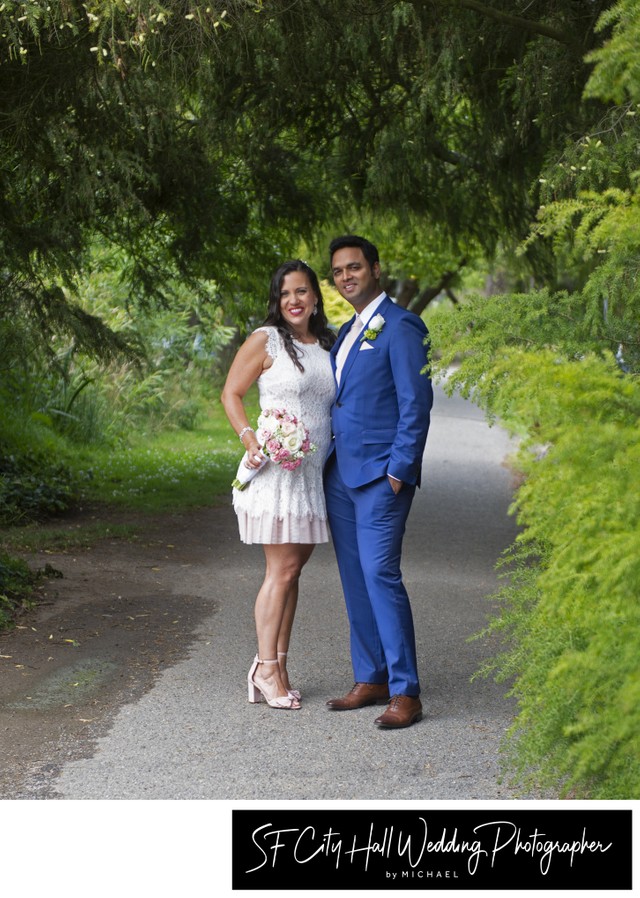 Stow Lake wedding shoot after their San Francisco city hall wedding