LGBTQ City Hall Wedding Photography
We are one of the leading same-sex wedding photographers at San Francisco City Hall. We have photographed over 100 LGBT weddings since California made gay marriage legal. We were one of the first city hall wedding photographers to start photographing Gay Marriages and we have not slowed down ever since! I was so excited when I took the photo above because it was one of the first times I tried doing a light behind the couple on the Grand Staircase. I was standing on the Mayors Balcony and aimed the camera to make sure the entire staircase was displayed. Also had to adjust the light behind them so it wasn't too bright. Making the photo more dramatic was the fact that the image was taken in the early evening and city hall was getting dark. This combination created the lovely photo you see here. There was a little Photoshop needed because the light was a little bright in between their bodies. I used PS to just calm down the light a bit and make it not so blown out. I know that that you may be thinking is this type of Photoshop adjustment available to clients as well. Yes, we can enhance a limited amount of images or all of your album choices. In some cases we may even have to take out people on the Staircase when it is possible. This particular picture was taken fairly late at night so San Francisco city hall was mostly cleared out. An excellent time of the day to obtain pictures like this with the combination of dramatic lighting and no crowds. The Sepia tone digital conversion adds to the effect.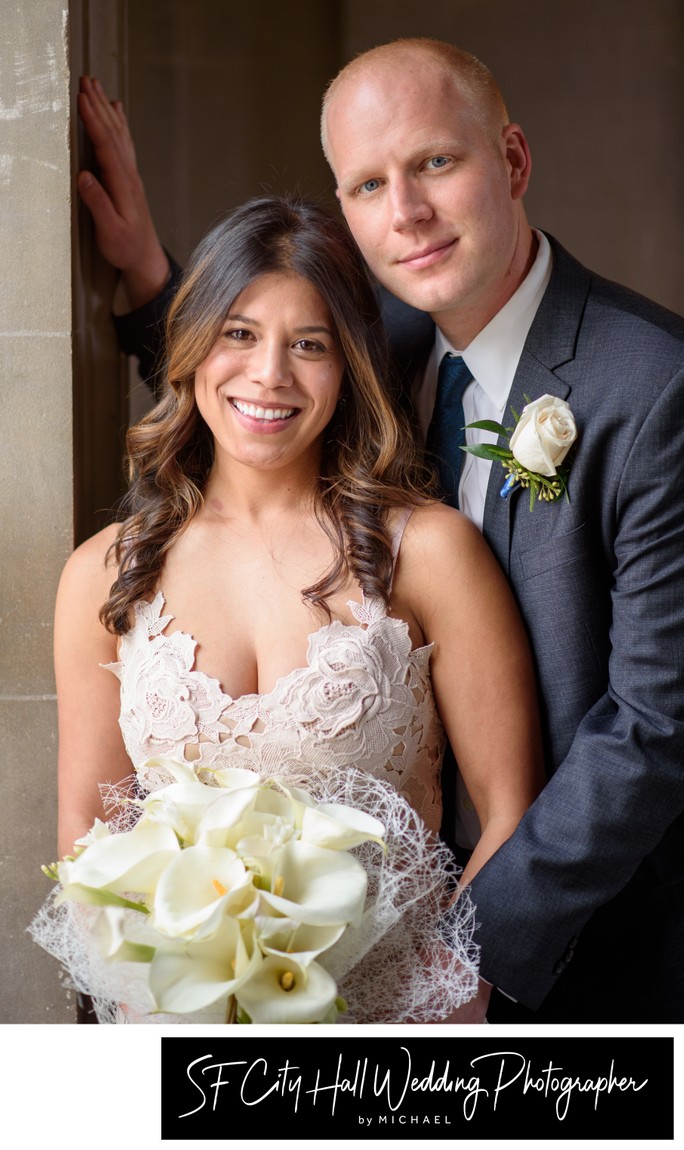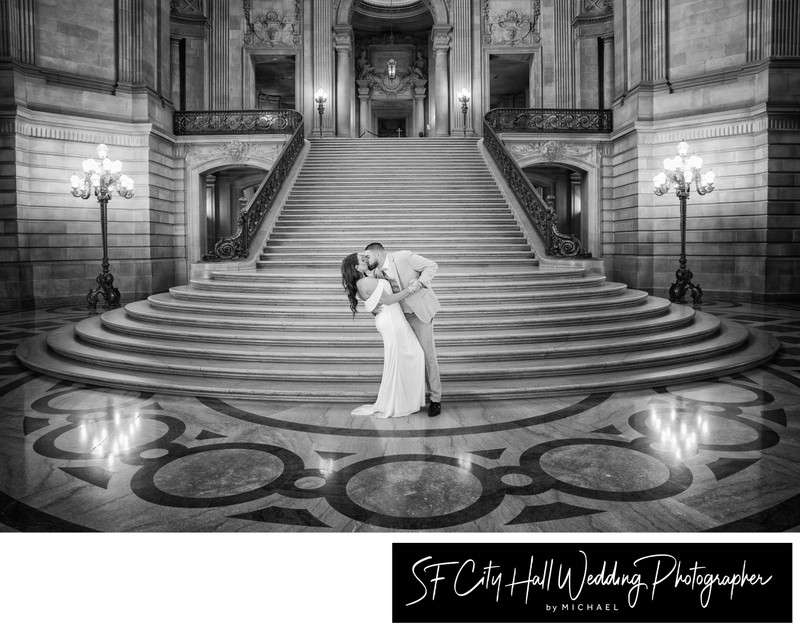 The photo above was done with a special effect using black and white software. The high contrast look was achieved by increasing the Structure of the photo. This gives the image a more detailed look. I thought it would be a an awesome effect for the floor pattern in front of the Grand Staircase at City Hall in SF.