Black and White Wedding Photography
We love delivering some black and white photos to our San Francisco City Hall brides and grooms. We also sometimes provide a few images in Sepia Tone along with some special effect shots. Black and white lends a somewhat documentary look to a photo. When used properly, it can make the photo look more natural and candid. In this particular shot, we didn't ask the groom to pick the bride up, he just did it! We captured the image and I thought it looked good printed in Black and White. Good candid photography means you have to be ready for any shot. Sometimes when you are posing the married couple, they surprise you and do something spontaneous. These end up being the best images with the most visual impact. A professional wedding photographer is always ready to capture these moments! In reality, most of these types of photos are staged ahead of time to make sure we can capture them with great light and the perfect backgrounds. This is why I like to mix up the variety of images done each way. We feel like our clients like to have some candid and some posed and also a few black and white wedding pictures as mentioned. You may have different ideas and so we are always willing to listen to your suggestions.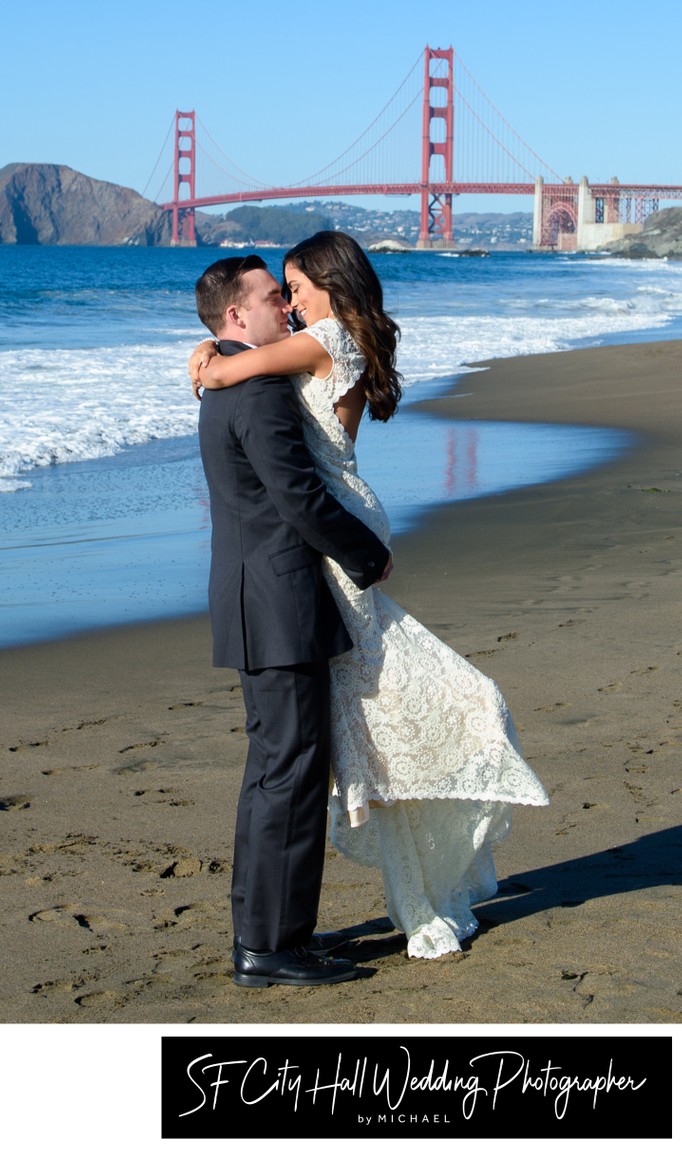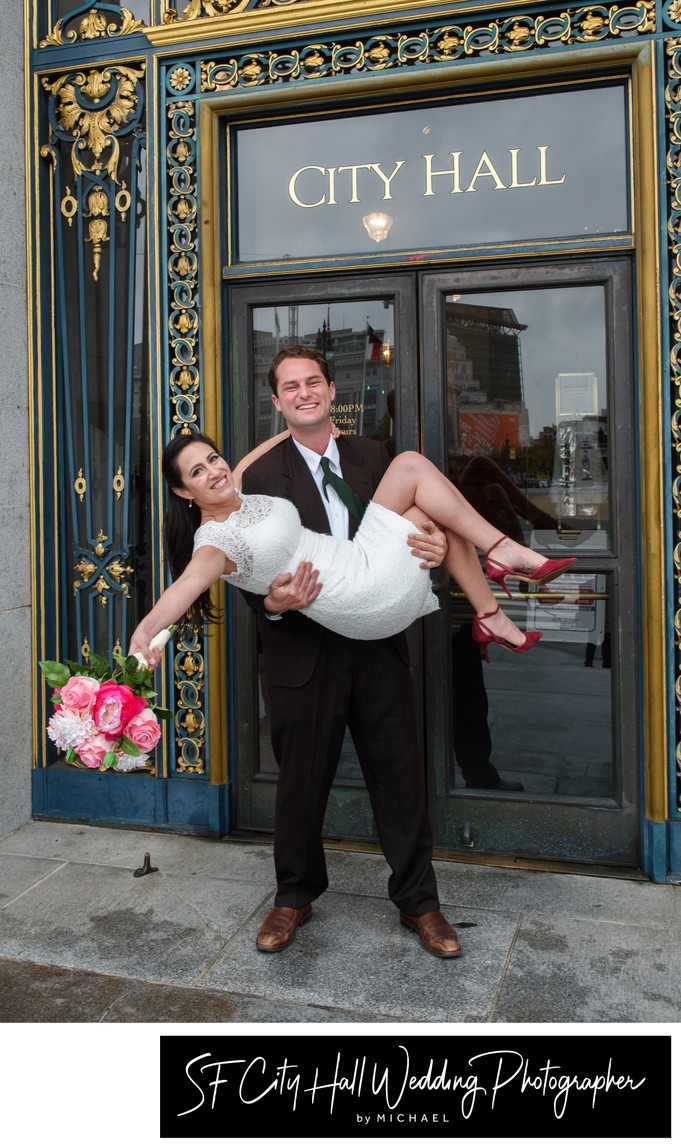 Lift Shots in City Hall Wedding Photography
I can be a little awkward to ask a couple if they want to do a lift shot. So we usually approach it carefully and without pressure. If the couple agrees, then we have to determine the type of lift shot we want to do. The images above portrays a relatively easy way for the groom to lift the bride. He just needs to bring his hands under her and she grabs on to his neck. In this way, the bride is actually assisting her groom with the lift. Some grooms would prefer to just pick up the bride with both arms and that can be fun too. No matter how it is done, the important thing is safety and not pushing things too far. One of our recent brides asked me why I don't ask the bride to lift the groom. I wasn't sure how to answer that, but I saw her point. There is really no reason to suggest doing it the other way other than tradition. So now we offer it both ways in some instances. Whatever works best for each married couple is fine with us. The best city hall wedding photographers all understand that working closely with your couples is the key to capturing amazing pictures. Close involvement and communication aid in providing the newlyweds exactly what they desire as a final result. We have also had some hilarious results when asking a Same-Sex couple to do a lift shot. No matter who lifts who, it always ends up with lots of laughter. Catching those moments is what great San Francisco city hall wedding photography is all about.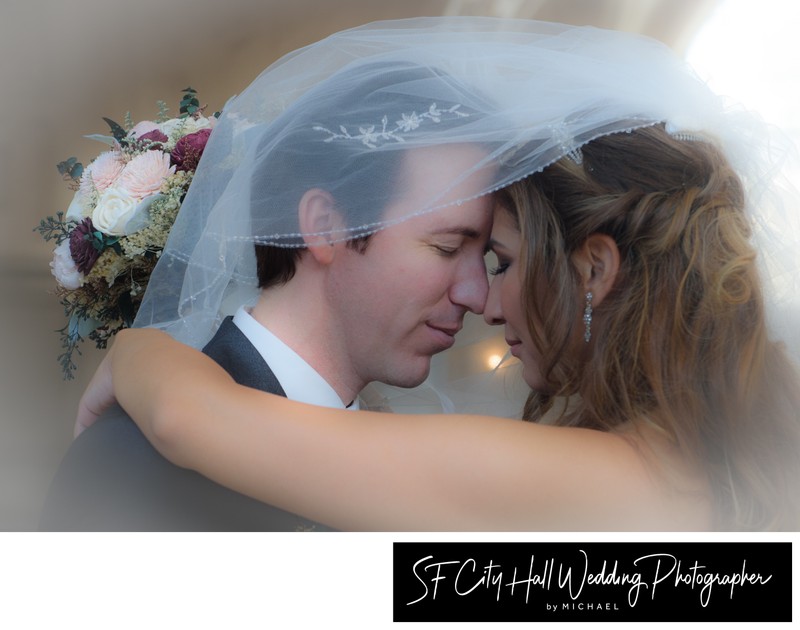 Bride and groom both under the veil