Black and White Simple Wedding Photography
We love delivering a certain number of photos to our San Francisco City Hall brides and grooms in black and white. We also sometimes provide a few images in Sepia Tone. Black and white lends a somewhat Documentary look to a photo. When used properly, it can make the photo look more natural and candid. In this particular shot, we didn't ask the groom to pick the bride up, he just did it! We captured the image and I thought it looked good printed in Black and White. Good candid photography means you have to be ready for any shot. Sometimes when you are posing the married couple, they surprise you and do something spontaneous. These end up being the best images with most visual impact. A professional wedding photographer is always ready to capture these moments!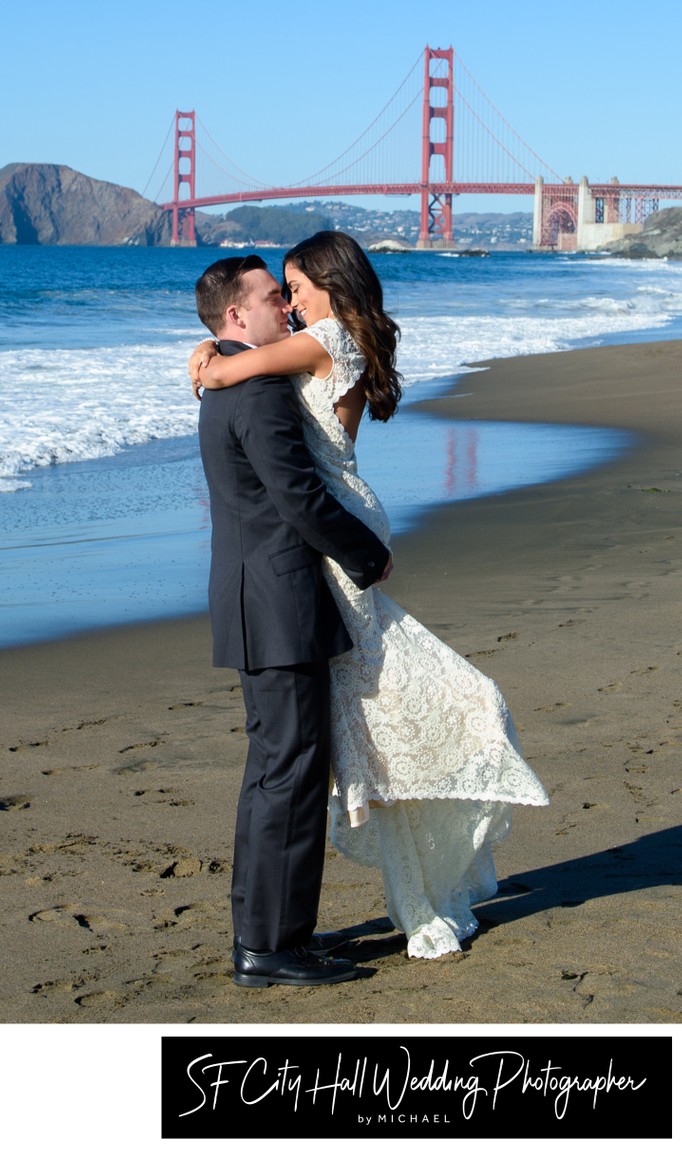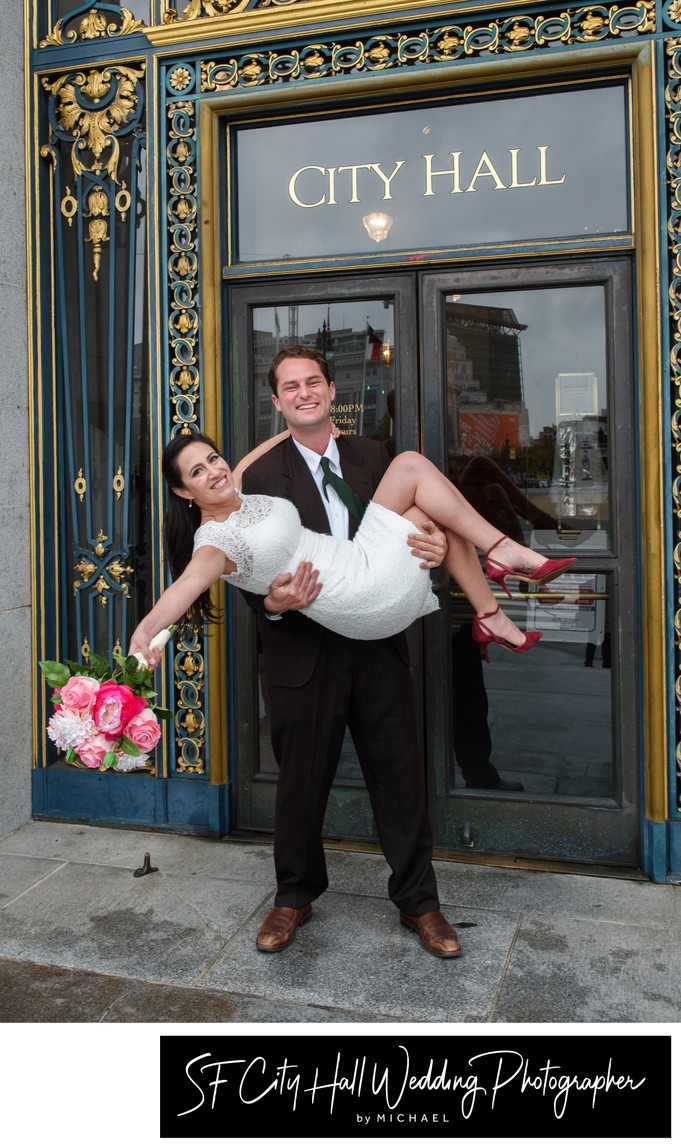 Lift Shots in Wedding Photography
I can be a little awkward to ask a couple if they want to do a lift shot. So we usually approach it carefully and without pressure. If the couple agrees, then we have to determine the type of lift shot we want to do. The images above portrays a relatively easy way for the groom to lift the bride. He just needs bring his hands under her and she grabs on to his neck. In this way, the bride is actually assisting her groom with the lift. Some grooms would prefer to just pick up the bride with both arms and that can be fun too. No matter how it is done, the important thing is safety and not pushing things.