I am sure you are thinking this is easy right? Just look at the photos on the Wedding Photographer's website! Well, if it was that easy, brides wouldn't spend hours searching for their ideal SF City Hall wedding photographer. I decided to write this post because of the things I have heard from the hundreds of brides (and grooms) I have interviewed over the past many years. Some negative and some positive.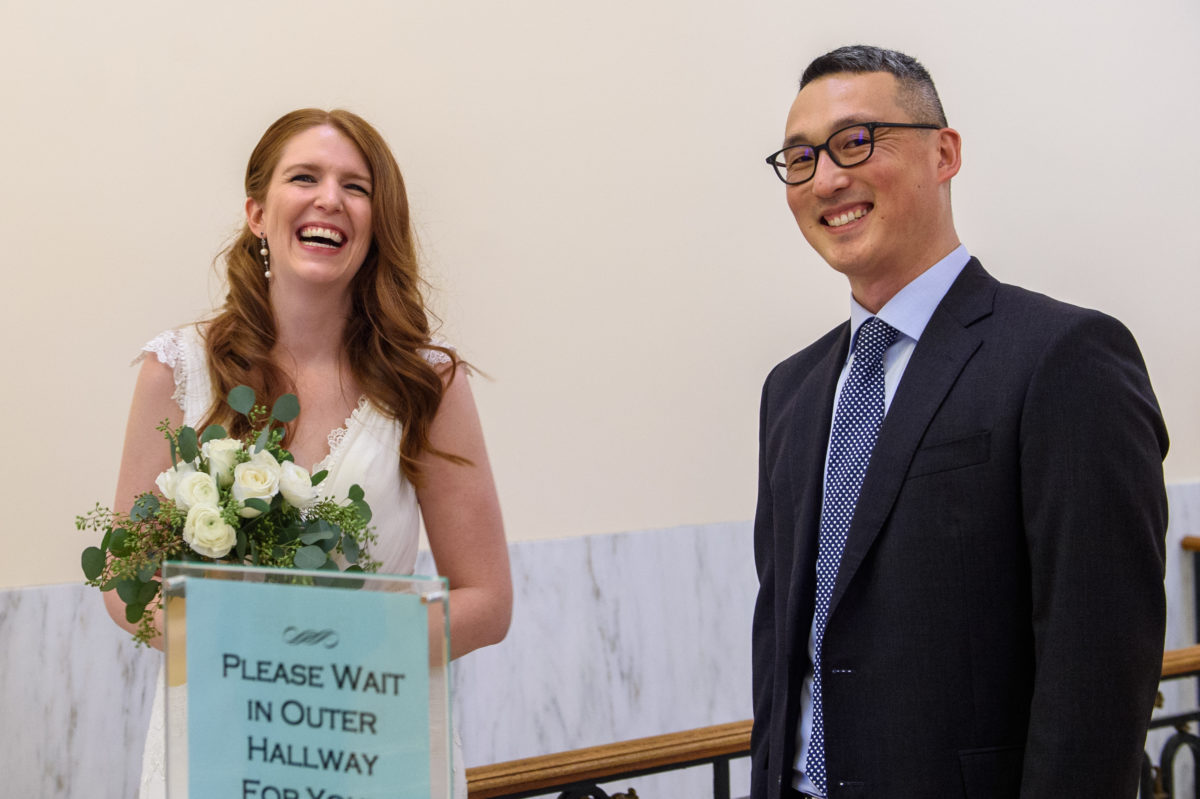 One of the biggest decisions engaged couples need to make is who should they choose to be their wedding photographer. This might even be more important when it comes to City Hall photographers. Why? Because there are so many photographers specializing in this type of wedding photography and it can be confusing. As I look at the different City Hall photographers, I see many of the same poses in the same locations. It is clear that everyone is copying each other in many cases. So how do you decide and how do you keep it simple?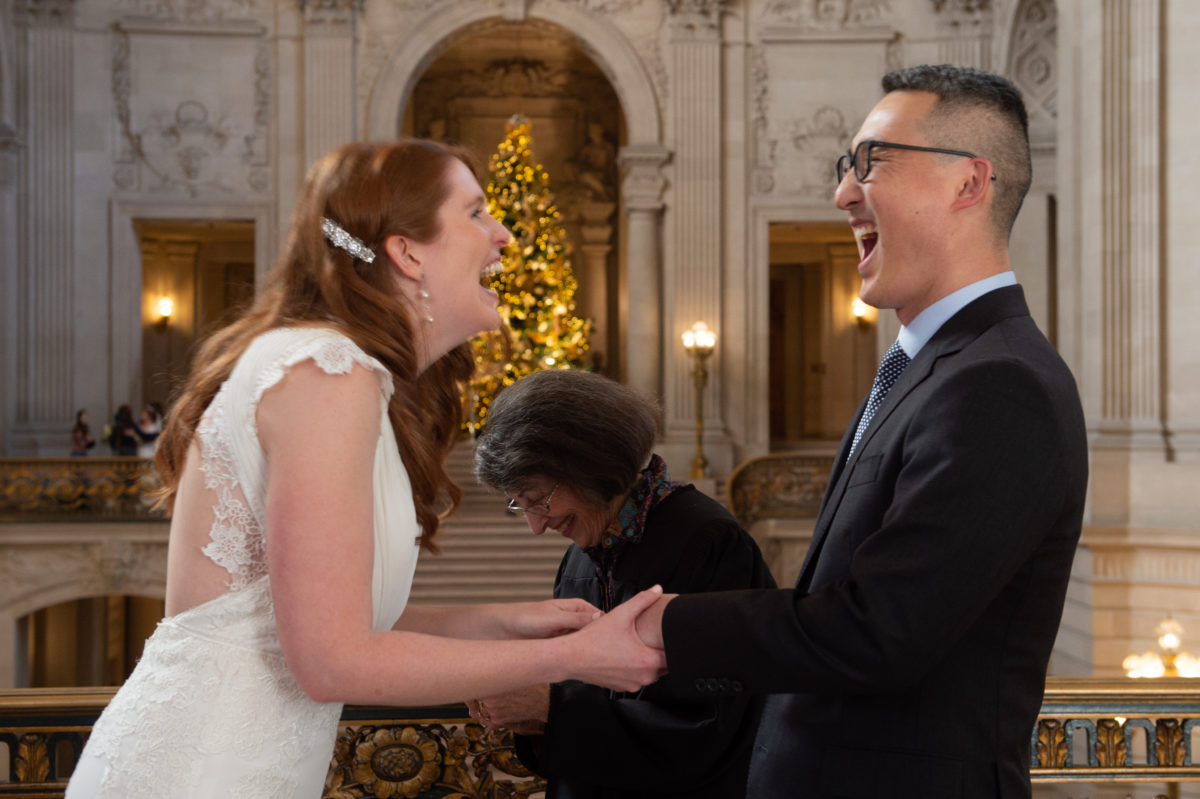 Avoid "Best Of" Portfolio Galleries
When you search for the perfect city hall wedding photographer for you, its important to not get caught up in websites that only show 1 or 2 of the best shots from each marriage. Yes, you are going to be attracted to this particular photographer because they are sure to display some amazing photos. While there is nothing wrong with that, it may not indicate how YOUR wedding images will ultimately look like. The fact is, when you take 300 photos at a typical city hall wedding you are bound to get a couple of amazing images. I am not saying it is only a matter of luck, certainly seeing images with impact is a prerequisite to exploring this particular photographer further.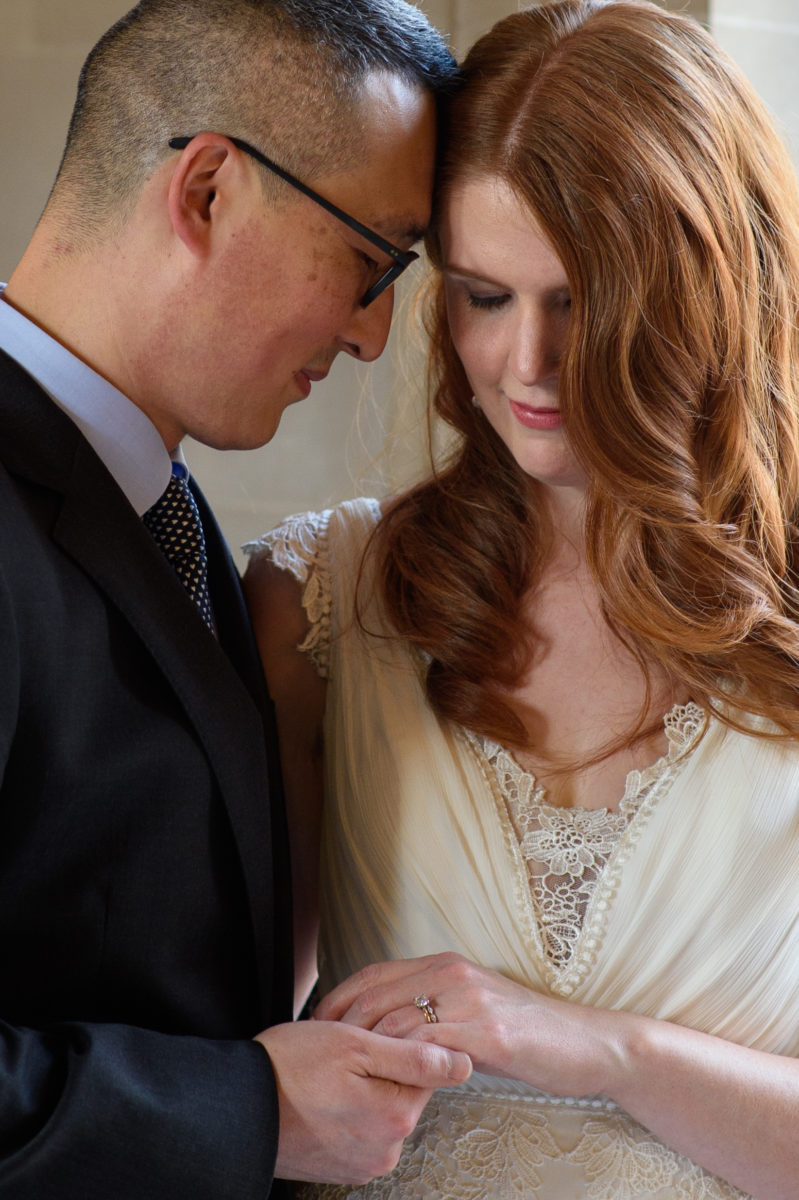 Search for Complete City Hall Weddings
Once that initial attraction is over, you need to go deeper into the photographer's website. The first thing you should look for is a complete gallery of ONE WEDDING!   Hopefully the photographer will have a few to show off and with at least 20 photos each. You want to see the entire coverage of this city hall wedding from start to finish. From candid shots showing the couple's County Clerk Check-in all the way to the final shot when they say good bye in front of the San Francisco City Hall sign. There should be ceremony shots, posed shots, candids and even family pictures. Yes, what if you thought you hired the perfect wedding photographer only to find out they can't put together a pleasant looking family photo for you. Backgrounds are important and so is the way the family is arranged and made to react to the photo. Now all that is left is to evaluate the quality of each of the photos and determine if it fits your own personal style.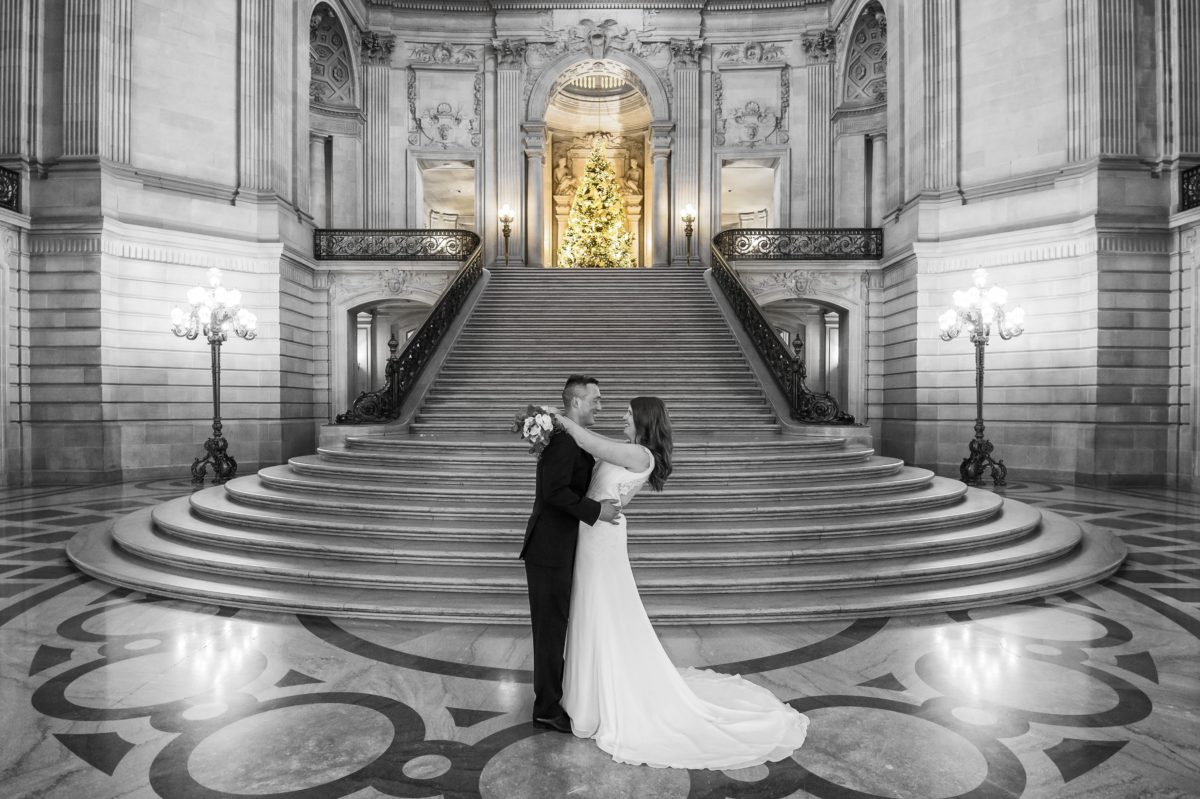 Interview the Wedding Photographer
After you have looked at websites and narrowed the field down to a select few, make some phone calls. Make sure you are talking on the phone to the wedding photographer and not a receptionist trained to deal with prospects. This part is very important, it will give you a sense of the city hall photographer's personality and style. But most crucial is how they interact with you on the phone! If they start asking you questions about your wedding and the types of things you are looking for, this is a very good sign. It means that they care about pleasing you and not just looking for another sale. This is obviously your chance to ask questions as well, but it is very important that the conversation is 2-way and not just a canned marketing speech by the city hall photographer. Ask questions that will reveal their knowledge of the building and the whole process of getting married there. Come right out and ask them how many weddings they have photographed at San Francisco city hall and for how long. The answers to these questions will tell you a lot!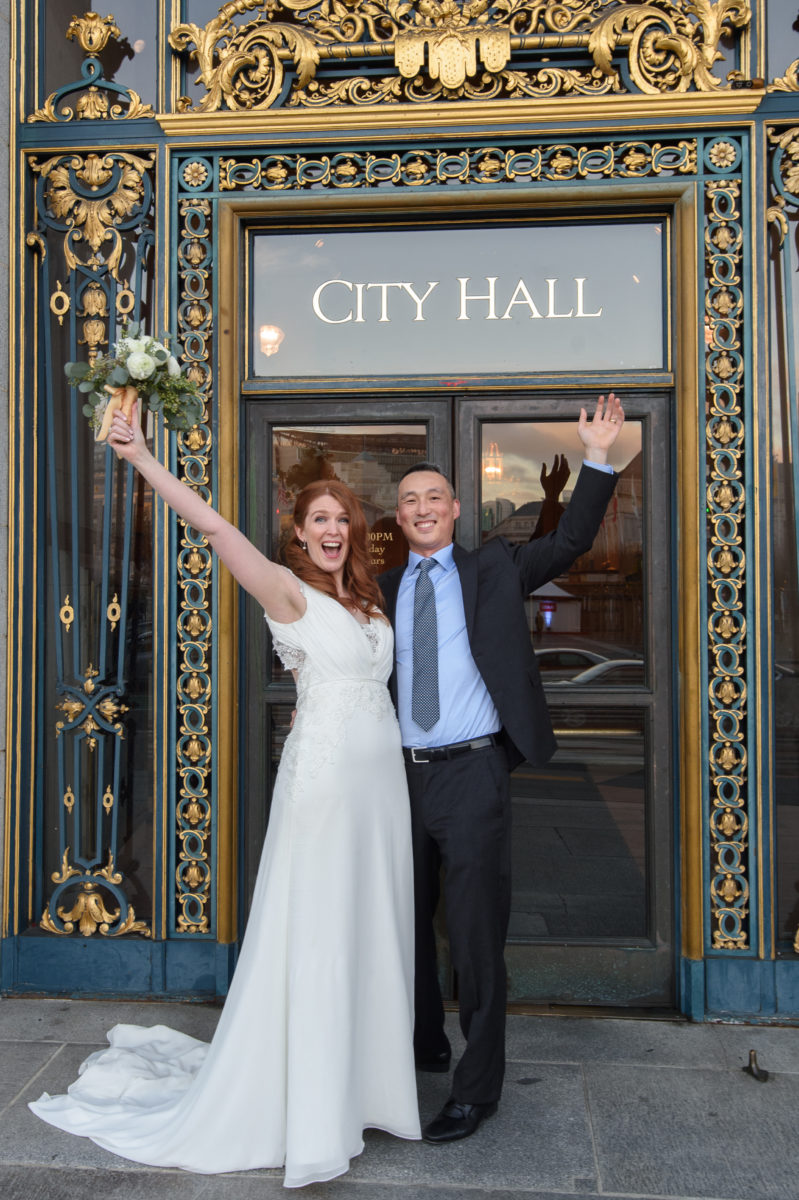 Check Yelp and Other Reviews
Once you have interviewed a few city hall photographers and are satisfied with their responses and experience, it is time to do a background check. Yelp can be very helpful and other sites such as Wedding Wire and The Knot. However, here again, it's important to reach deeper. The fact that your chosen wedding photographer has 60 – 5 star reviews is not as important as HOW they received these great reviews. Read the details of what some of the more recent reviews had to say. This will also help you learn about their style and how they deal with their clients.
Keep it simple and straightforward and you will soon know that you found the right city hall wedding photographer for you!