About your SF City Hall Wedding Photographers
We have been shooting weddings at San Francisco City Hall for over 12 years with 600+ weddings beautifully photographed. Our combined total weddings photographed is over 1,600! What does this mean to you? It means we know San Francisco City Hall like the back of our hands. We have a profound understanding of where to take you and the best time of the day for beautiful light and less crowds. We can also walk you through the whole marriage check-in process and help with the selection of your ceremony location. In short, we provide you with more than just exceptional photographs, we act as your personal city hall wedding consultants. This allows you to just relax and enjoy your special day and let us do all the work. NOTE: Now that City Hall has reopened after the Covid closure, there may slightly less flexibility on ceremony location. time will tell.
We love to capture the emotion and beauty of your brief stay at San Francisco city hall through pictures. Your wedding is one of the most important days of your life and we treat it that way. If there are any issues on your special day we will work with you to fix them. We pride ourselves in getting involved when needed and becoming part of your team. A team with the goal of making this the most incredible day of your lives. We are honored to be a part of your celebration and enjoy learning more about each and every couple. Michael is also sometimes joined by Tiana Hunter (pictured below) who also provides her exceptional talent and posing ideas. We have a very stable team that has been together for many years. This helps you feel comfortable with the knowledge that we will deliver the types of photos you see on this site. Tiana has been shooting with us for over 5 years! In addition, Lilly James often helps out with posing and some photography. We will have a bio up for her soon. Toni is taking a leave of absence for a bit to go sailing around the world!
Wedding Photography Style - Relaxed and Fun
Our wedding photography style is easy-going and comfortable, we don't run you all over the building at a super fast pace. Instead, we let you stop and smell the roses, taking in the beauty of the building while making sure we obtain creative and romantic pictures of you both. It is important to enjoy your time during the wedding photography session. We are also careful to find out what some of your favorite things are and why you chose San Francisco City Hall as your wedding venue. Some couples ask us to focus on the architecture of the building, while others want more romantic and close up photography. Either way, we give you some of both, but tailor it to fit your individual preferences. We want your final result (album, digital files or both) to incorporate both traditional and artistic/photojournalistic pictures. The whole emphasis is to make sure you have a great city hall wedding experience. One of the things that truly sets us apart from many other wedding photographers is that we involve the couple in our art. We talk to you during the shoot and ask you questions, involving you in the process. If you are the type that would rather just sit back and relax, that's great too! We will work within your own guidelines and preferences to make sure that this is the perfect shoot for you.
Meet your Photography Team...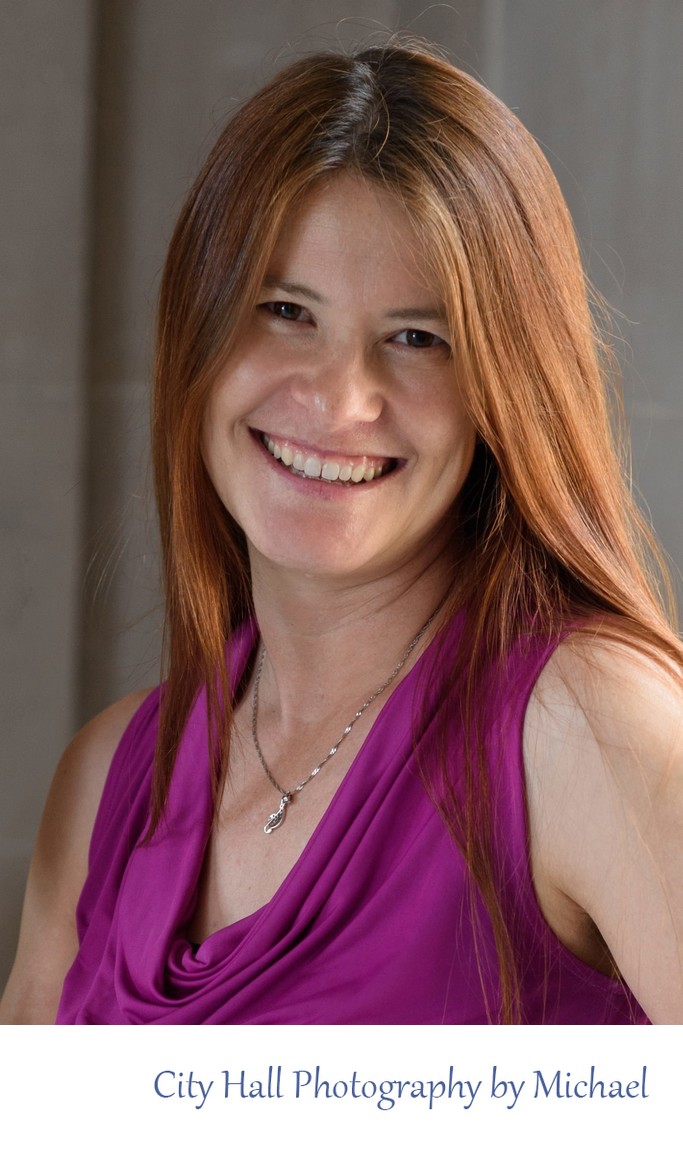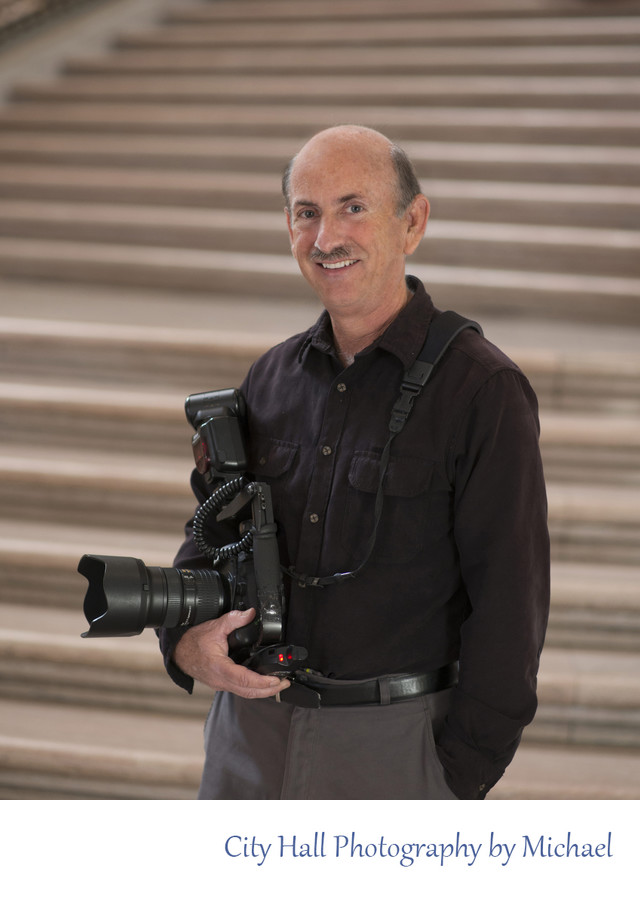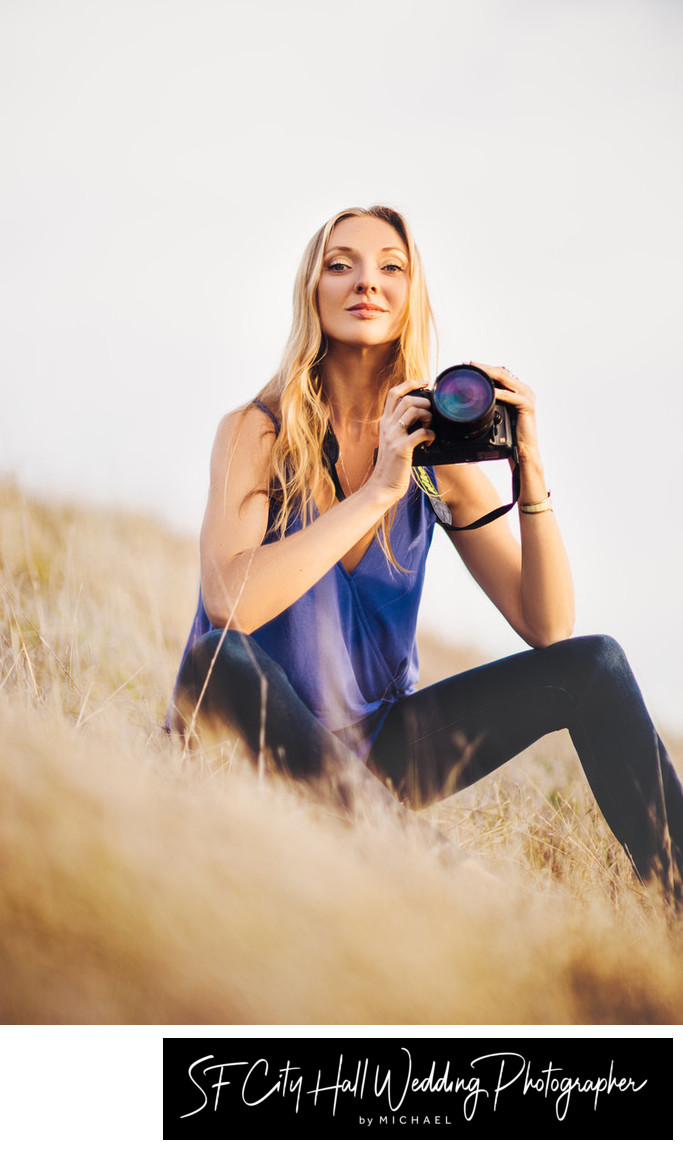 To learn more about us please read our Bios:
Mike Bio DetailsI Toni Bio Details
About You!
Every website you see has an "About Us" page and we are no different. Clients want to know as much as possible about the company and the people before they put down their hard earned money. While we acknowledge the importance of this, what really should be emphasized is not all of our awards and accolades. Instead, the client should know how THEY will be treated and how THEY will benefit from all of our confident words and accomplishments. We do this by asking our clients what they want from their city hall wedding photographer. We don't just dictate to them the photography plan for the day. Yes, we do have a vision for each San Francisco wedding, but if our vision does not match yours then you won't be happy with the results. So before the wedding and even during the wedding photography shoot, we take great pains to communicate carefully with you. We ask questions and discover YOUR vision. We want this photo shoot to be about You! Some of our clients tell us that they really would prefer to not be involved in this process. They would rather just follow our lead and let us decide. We have no problem with that approach either, but just always make sure to be aware of client preferences when needed. We want to encourage your involvement, but we do not require it. As always, we fit our style to match what you want.
Pre-Wedding Consultation
If you want to schedule a pre-wedding consultation to discuss your preferences and vision, just let us know. We are happy to take the time to meet with you and share ideas. Frequently, this "meeting" is done over the phone and that works fine! Some of our best San Francisco city hall photo shoots were accomplished with major input from the couple. Don't be afraid to step on our toes, we welcome your input and creativity! If you would rather not be involved, that is ok too! Another way to meet with us prior to your wedding is to actually meet you at San Francisco city hall before your wedding date for an exchange of ideas. This works out well because we can actually take you to our favorite spots and then receive input from the couple. We only ask that you work with us to set a date for this meeting when we already have a wedding at city hall. This usually is not too difficult because we are there so frequently. If you are interested in our "in-person consultation" please email after you book and we can plan a meeting at a convenient location.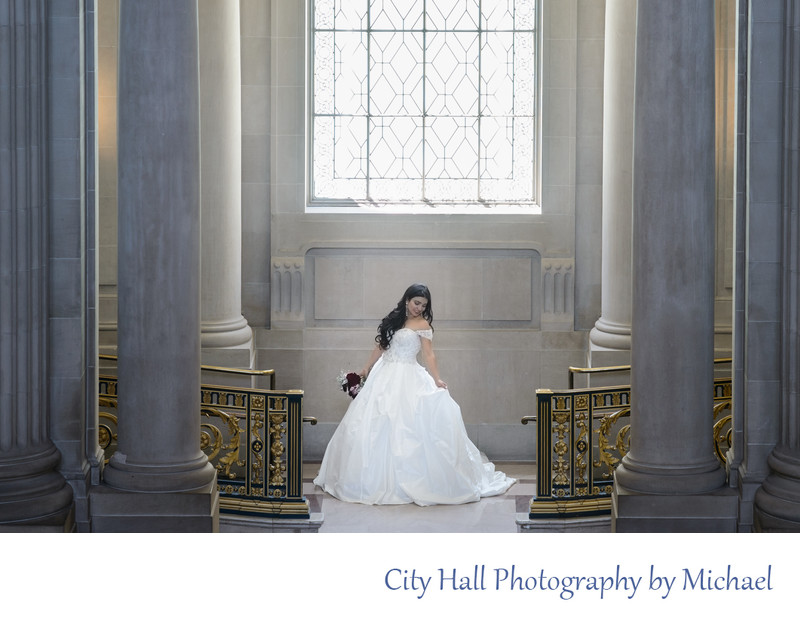 Calm at San Francisco City Hall
Our 20+ years of wedding photography experience ensures that you will have a stress-free day. We do everything in our power to make your wedding day enjoyable. Your final photos will reflect the fact that you were relaxed and had a great time at your own city hall wedding. This is more important than great poses and backgrounds. In addition, we have seen it all at San Francisco city hall, nothing phases us! Many of our couples tell us that working with us was the best part of their day. My uncle once owned a very successful catering business in Marin County and his motto was "Be a guest at your own wedding". We want to provide you with this same sort of service. We will calmly take care of every detail that we can to make your wedding day the best it can be. Recently, we were preparing for another city hall wedding when we found out that the building was going to be closed due to a water main break. Our couple was very distressed to discover that the County Clerk was going to cancel their wedding and would have to reschedule at some future date. Toni and I immediately shifted into high gear and started asking questions, trying to figure out a way around this awful turn of events. To make a long story short, through our contacts in the County Clerk's office we managed to figure out a way for the couple to still have their wedding. There was still one more hurdle to jump, however. The County Clerk mandated that the couple could only have 2 people with them when reentering the building. This, of course was a huge problem because they had all 4 parents in attendance. Despite our begging and pleading, the Security Guard would not let them in. Toni took matters into her own hands and after a long discussion with one of our favorite SF Police officers, the couple was allowed entrance with all 4 parents! We were then able to incorporate the other guests into the photos outside of city hall and everyone was happy. This is the type of service you can expect from an experienced professional city hall wedding photographer.
Our Mission Statement
We are committed to providing our clients with an exceptional "wedding photography experience". For us, it's not just about providing our client's with great photos. We want them to thoroughly enjoy the process from beginning to end. Why? Because as everyone knows, wedding photography is a big part of any couple's wedding day. We feel it is our duty to make sure that we do what we can to make it a great day for everyone involved. We do this by not being stressed and maintaining friendly demeanor. In addition, we always are courteous to all of your guests. If you love your photos, but didn't enjoy the process, your memories will reflect this. We never let this happen! When you look at your wedding album 15 years from now, the photos should evoke happy memories. Otherwise, what's the point? We also make sure to custom design our wedding shoot with your preferences in mind. This ensures a happy customer and no misunderstandings.
Exceptional Camera Equipment
We shoot with Nikon equipment and use some of the sharpest lenses ever produced. We use fast prime lenses (20mm, 1.8, 35mm 1.8. 85mm 1.4, 50mm 1.4, and 180mm 2.8) When necessary for speed of use, we also incorporate our Nikon professional zoom lenses including a 24-70 2.8 and my favorite for city hall: The 16-35 4.0 Nikon VR lens which we use for architecture shots with minimal distortion. We use umbrellas to bring in soft light on occasion, but also take advantage of the beautiful natural light at San Francisco City Hall. We use high powered, radio slaves to remotely fire our flashes when needed to provide additional illumination. We can remotely fire a flash clear across the city hall interior, allowing us to create dramatic light in some of your images. Our Camera bodies include a Nikon D4s, D780, D750, D800E, and a D7200. We carry a full compliment of back up equipment, including flashes, camera bodies and extra lenses. We are always upgrading our camera equipment to make sure we possess the latest innovations and technology. We acknowledge that exceptional professional wedding photography really isn't about the quality of the equipment so we don't obsess about it. The important thing is that you as our customer can be confident that we have today's latest technology and are not operating with old cameras that are technologically inferior. As time goes on, we will continue to update our camera equipment to make sure we have the latest and greatest equipment.
City Hall Approved Wedding Vendor
We are a San Francisco City Hall approved "featured" wedding vendor. This means we have submitted the appropriate paperwork and meet or exceed the necessary insurance coverage (for private events). We were hand selected by the San Francisco city hall event staff for inclusion in their new marketing brochure. In addition, we supplied all of the wedding photos that were used in the brochure! We have solid contacts with the event staff at San Francisco City Hall which often helps us do our job more effectively. We are often tipped off to coming events and attractions at city hall that could disrupt our photo shoot. This knowledge might allow us to bring the bride and groom, for example, to the Grand Staircase before we normally would because we have heard that it is being closed off. This approval also allows us to photograph Saturday Courthouse weddings where the guidelines are much stricter. The Events department will not allow city hall wedding photographers to work on Saturday events unless they are fully qualified, insured and registered with City Hall. We meet all of those criteria and are one of the few photographers allowed to shoot Saturday weddings without additional approval. This makes the process of booking the venue easier for you with no worries.
Professional Lighting at City Hall
Let's talk a little more about lighting. We are often asked by clients: "Why do you carry that big light around city hall with you?" Then they will point to so many of the other photographers at city hall walking around with just a camera body without even a small flash unit. Isn't the natural light at San Francisco City Hall beautiful? Everyone says it is. Well here are the facts... Sometimes there is NO light at city hall! Sometimes it's foggy outside (foggy in San Francisco?). We have walked into City Hall for a late afternoon wedding in the winter and it actually appeared dark in the building. So how does a wedding photographer combat that? What if they want to shoot straight into a blown out window, but have no lighting equipment. The answer.... they can't! At least not successfully. You will get nothing but a silhouette in most cases.
The answer to all these potential problems is professional lighting, both on camera and off. We use soft lighting with our off-camera lighting and also bounce our on-camera flashes off of the nice neutral walls at city hall. Doing this turns San Francisco city hall into our own private photography studio. Yes, we offer our clients studio quality photographs no matter what the weather outside is or how late in the evening the wedding happens to be. When the natural light is beautiful, you can bet we use it, but when we want to get a dramatic photo with the backdrop of the amazing 4th floor gallery giant window, we use lights. Check out the lighting in most of our photos, you will note that it almost always appears soft and not "flashy". If you have any questions about lighting, please call us or send us an email. The right type of lighting is what sets the professional photographers apart from everyone else. If you can tell from the photo that a wedding photographer used a flash, then you need to find a different company. Harsh shadows and shiny faces should not be part of your final wedding album.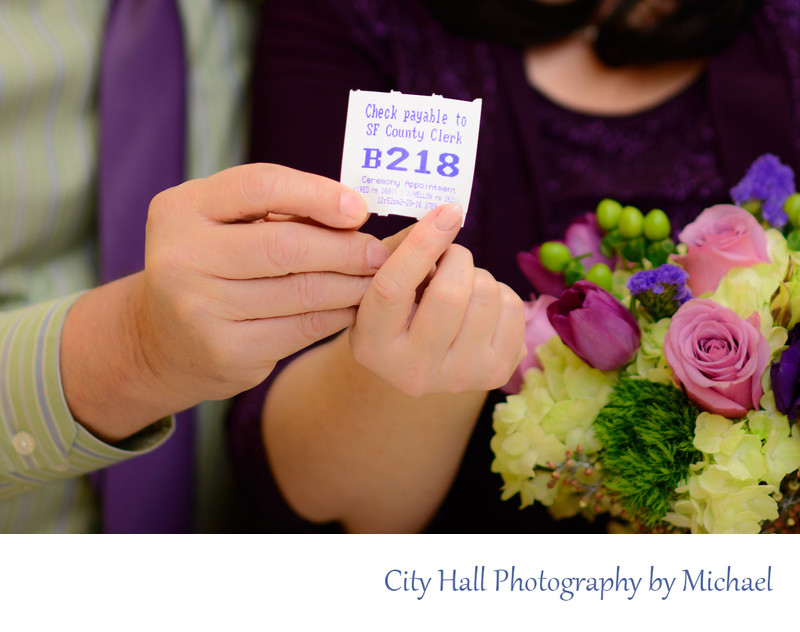 San Francisco Testimonials
"I'm rarely photogenic but with Mike and Toni posing us and capturing us at the right angles, we couldn't be more thrilled with the results. In addition, their price was more reasonable than other SF city hall photographers."
Kate and Jon - Yelp Review

"They truly captured the day for us and I can't say or praise them enough for making it special. Providing us with so many photos that we are able to share with family and friends and enjoy for years to come. Thank you Mike and Toni!!"
Joseph and Michael - Yelp Review

"Mike and Toni were so much more than just our photographers as they helped with knowing the order of what to do to register and locations. It was literally like we had a couple of wedding planners meaning we could relax and enjoy."
Kevin and Farrah - Yelp Review
"Absolutely wonderful! As a passionate photographer myself, I had browsed a lot before choosing my wedding photographer and I made the right choice with Mike and Toni. Look no further. I have been a very demanding customer, organizing my entire wedding from London and yet they have been incredibly helpful, arranging phone calls and trading emails to make sure everything was perfect and it was."
Anna and Michael - Yelp Review
Top Rated on Yelp
As of August of 2021 we are one of the highest rated San Francisco city hall wedding photographers. You will find Yelp's Top 10 lists at the beginning of most Google searches these days. So if you click on that result, it will take you right to Yelp's current list of city hall photographers (or whatever you are currently searching for). As of February we are number 1! This could fluctuate and we will keep checking to make sure it doesn't change. Please understand that Yelp's rankings can be a bit arbitrary and really don't amount to a true third party endorsement that promises you have found the best city hall wedding photographer. We are definitely not trying to say that Yelp actually can evaluate Photography talent. But it IS an honor to be mentioned in the top results and it shows that we are competitive and continue to obtain top notch reviews from our clients. One thing that is for certain, you cannot receive a high ranking, if you have no reviews. We just happen to have all 5 star reviews! When looking at Yelp Reviews from our wedding photography company and others, be sure to focus more on the written details in the review and not just the rating. It is much more important to make sure your selected wedding photographer matches your style and vision and treats customers in a manner that you prefer. Rankings are so subjective anyway, but listening to details from actual former customers can be helpful. You need to understand the photographers style and process to fully know if you are obtaining the perfect professional for you.
Protection and Safety Issues
Ask perspective wedding photographers if they have liability insurance. Not important? It definitely is. What if something gets broken during your event and the photographer is to blame but can't pay. Who do you think will be stuck with the bill? We carry a 1 million insurance policy with a major California Insurance company. This is required, by the way, at San Francisco city hall events. If you have your wedding on a Saturday or have a high level reserved wedding with beverage service, your photographer will be required to possess the appropriate insurance coverage. You should not take chances with under insured city hall photographers.
Photo Image Back up System
When you book that seemingly bargain "professional wedding photographer" have you asked them about their back-up system? Do you wonder if they use off-site back up? Ask them, it's expensive and if they are a new company they may not have it. We back up all of your files 5 different ways. See below for details:
We shoot the entire wedding on 2 CF cards with one of them serving as a back up.
After loading your images on to our Computer for editing purposes, we temporarily keep the back up CF card until you have the images in your possession.
Once your image files are edited, they are placed on an external back-up drive indefinitely.
Your image files also remain on our main hard drive for 1 year (2 on-site locations for 1 year).
The moment your image files are loaded on to our computer, they simultaneously are backed up to an off-site location. Some people refer to this is "cloud" back up. This protects your image files in case of fire, theft or damage. Your images are on the cloud! This type of back up is vital!
When we upload your digital images to your online viewing site, the files are sent there with full resolution. This creates still another back-up which lasts for 18 months.
When it is all said and done, we have 2 permanent back ups in our possession. We obviously hope that you take good care of your image files as well after you receive them.
Are these measures taken by other city hall wedding photographers? Certainly! Many of them are very careful with the image files and have suitable backup systems similar to ours. Do ALL professional photographers have a system as redundant as ours? You can be the judge, but I encourage you to ask the right questions when you interview a perspective wedding photographer. I recently had a potential client very politely get back to me telling me that they were NOT going to book me because they found someone else with a lower price. Of course I had to wonder if they used other criteria to determine this all-important choice. Either way, one thing remains clear.... A good back-up system is more valuable then saving 50 bucks on a cheaper and inexperienced photographer. if they do not have off-site back up, I wouldn't take a chance on them. It's your wedding. Enough said.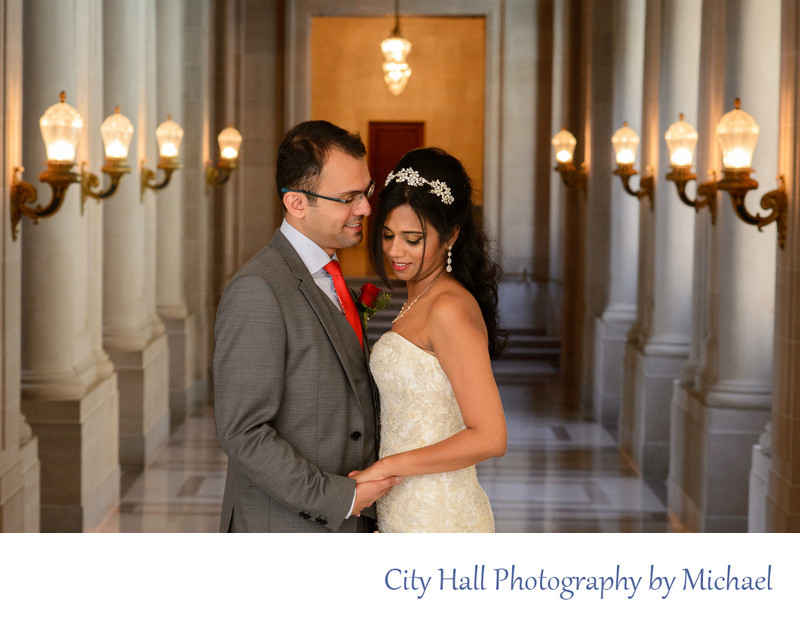 About Michael - Owner and Founder
When I look at other wedding photographer's "about" pages they often seem to be just a list of accomplishments, awards, accolades and so forth. Some of them can be so self serving that it can make you ill. But I guess in some ways, that is the point. There is no harm in listing your strengths and how you fit into the needs of the client, but I strongly feel that there is so much more that needs to be conveyed to perspective brides and grooms. This is why I put this particular section in my very extensive "about" page at the very bottom. When I look at anyone I desire to do business with, I want to know more about them than just their awards. I am not interested in reading paragraph upon paragraph of bragging and boasting. Nor do I want read about how great this person thinks they are. I just read a particular "About Section" from a wedding photographer in New York and while her credentials were amazing and extensive, her self proclamations left me cold. Why would I want to hire this person? The answer is, I wouldn't. There is more to being a successful wedding photographer at San Francisco city hall or anywhere else for that matter. Wedding photography is a people business and we try to connect with all of our clients in a personal way. We have made life long friends from our past brides and grooms and we still keep in touch. In my opinion, the photos on the website should speak for themselves. Look at them and research them to see if they speak to you. Check out the technique, the lighting and the posing. If you find that person's work compelling, then that is really all you need to know about their work. The awards barely matter. The next step is to contact the wedding photographer and speak to them. See if there is a connection and if you are on the same page from a business perspective and personality stand point. If you do NOT like the work, move on and check out the next wedding photographer on your list. In some cases, you might even want to request a personal meeting or at the very least, a conference call.
How To Ask the Right Questions
We understand that it can get frustrating and confusing to spend so much time looking through website after website when searching for the perfect city hall wedding photographer. We know that you read these "About" sections with the goal of learning more about your potential photographer. Here are some of the right and wrong kinds of questions to ask when interviewing possible photographers for your wedding:
Good Questions
How long have you been shooting weddings at SF City Hall?
How do you handle the Lighting challenges in the building?
What's your philosophy in creating great wedding pictures?
What happens if there are events going on and floors are closed?
Describe your Back-up system
Not So Good Questions
How many photos will we receive?
What kind of equipment do you use?
When will we get our pictures?
Believe me, I understand why some of these not so good question are asked. My point is, that it really tells you very little about your photographer and the type of images you might expect.
Find the Right Wedding Photographer for you!
Wedding photography is like no other service in the event industry. As brides and grooms, you will spend your entire wedding day with your photographer. It is SO important that you get along with them and have fun. Obviously the end result is equally important, but do you want to spend your entire wedding day with a person you can't stand? I think the answer is obvious. So there is little more I need to say "about me" other than this.... Read my Yelp reviews and you will see that we get more compliments about us as people than anything else. Of course, they love our work or they would not have taken the time to give us a great review, but I think it is important to see the emphasis on the relationship and the experience. Make sure the work matches your personal style and then figure out if your photographer is the right PERSON for you.
"Wedding photography is a people business"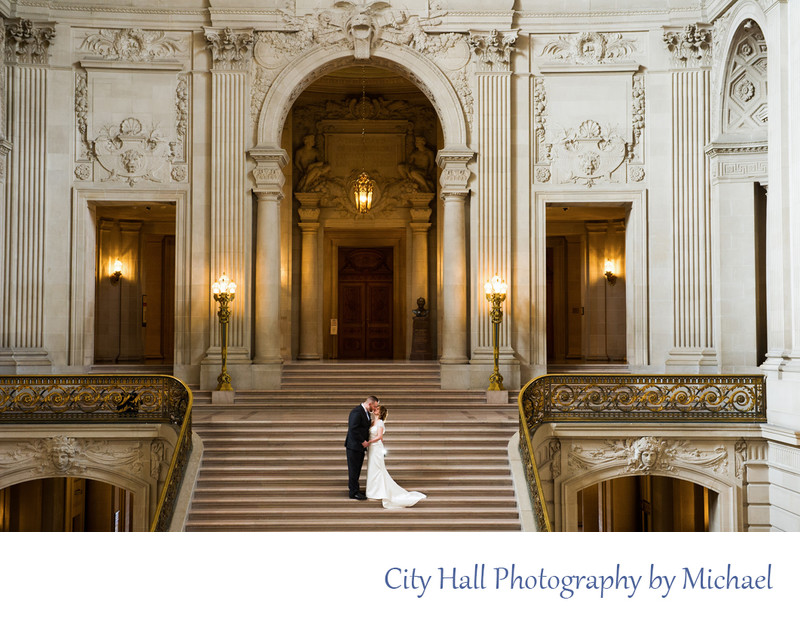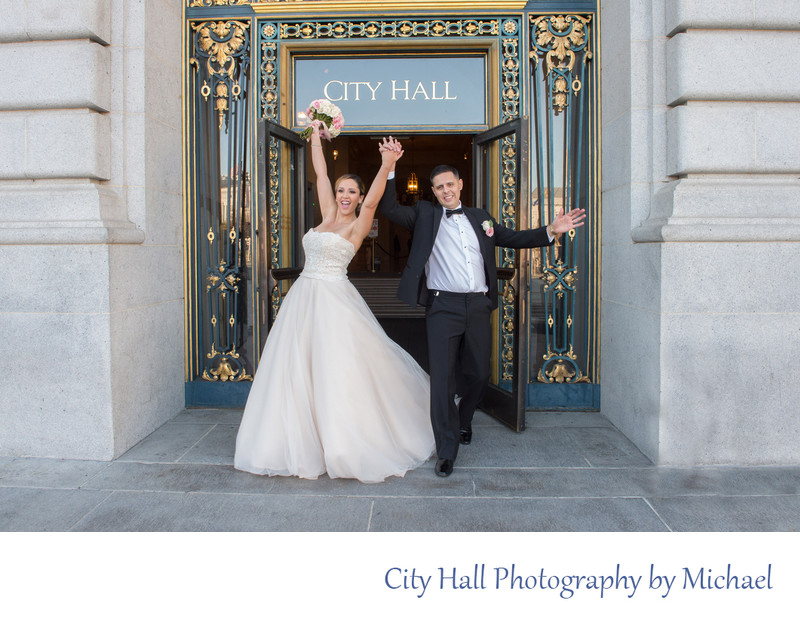 To see additional samples of our photography, visit phoebe and sean gallery