Sandra and Charlene - Same-Sex City Hall Wedding
We probably say this too often, but Sandra and Charlene were one of our favorite couples of last year. Maybe that's because we really enjoy all of our city hall wedding couples. This wedding was particularly great from a photographic standpoint because we had 2 wedding dresses to work with! Both gowns were elegant, but unique in their own way. Our brides really set out to have a fantastic wedding day and they did! We spent much of the actual shoot joking around and being silly and I think it shows in the photos. Many of our engaged couples come to us before the wedding and let us know that they would really like candid photos for their city hall wedding. We are happy to accommodate them, but the truth is, unless you are fun loving and active, it is not always easy to get shots that capture great moments. Not the case with Sandra and Charlene! They created amazing candid moments throughout the wedding and our city hall tour. We were more than happy to document their fun!
LGBTQ Wedding Photography in San Francisco
We have photographed more Same-sex weddings at city hall then practically anyone! We were one of the first city hall wedding photographers to start documenting LGBTQ weddings once the law changed back in 2013. We have enjoyed all of the people we have met and the stories they have told us. We feel very lucky that we have been chosen to photograph so many weddings and help make memories for these great couples. Gay weddings are a specialty and we have photographed over 150 Same-sex weddings over a 6 year period. Let us photograph yours!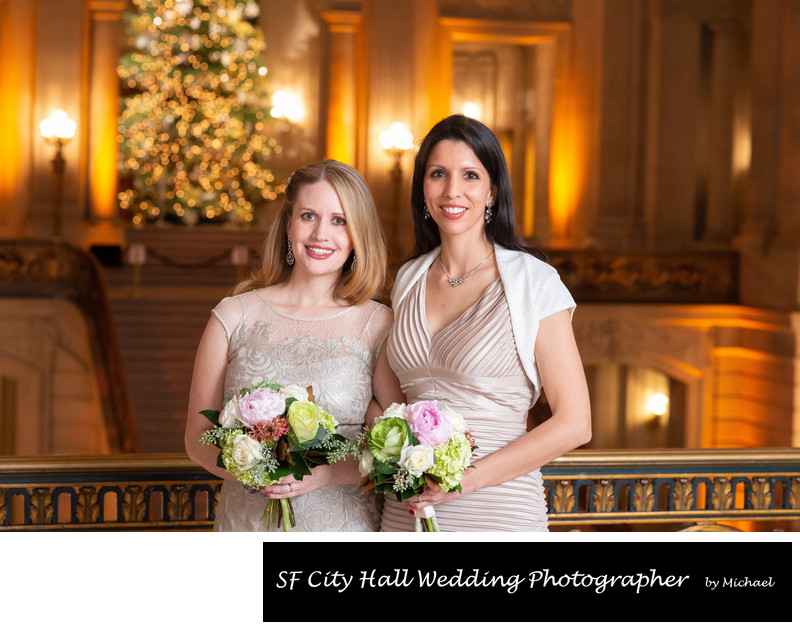 Don't Forget the Wedding Album
I know you have heard this before, but I really strongly encourage newlyweds to grab one of our beautiful wedding albums. The fact is, most City Hall Wedding couples just settle for the digital files and nothing else. No prints and no albums. Statistics have shown that most of these couples end up doing nothing with their wedding photos and they end up on some forgotten hard drive or USB. I truly believe that each couple has good intentions, but then they get busy and life gets in the way. I think your wedding is one of the most important milestones in your life, if not THE most important. Thinking back to a time before digital photography, couples were forced to get wedding albums. Without one nobody would ever see their pictures including themselves. I am probably dating myself by the reference to the good old days, but that's what they were in the wedding photography world. Sandra and Charlene took the plunge and purchased one of our albums and they were very glad they did. In this case, it was a surprise present from one of them to the other. I have to think what better way to show love for your other half but to present them with a beautiful wedding album. I am sure they had a wonderful laugh while going through the book together and remembering how in love they are. This is what wedding albums are all about. Sorry, but a Facebook post just doesn't have the same impact.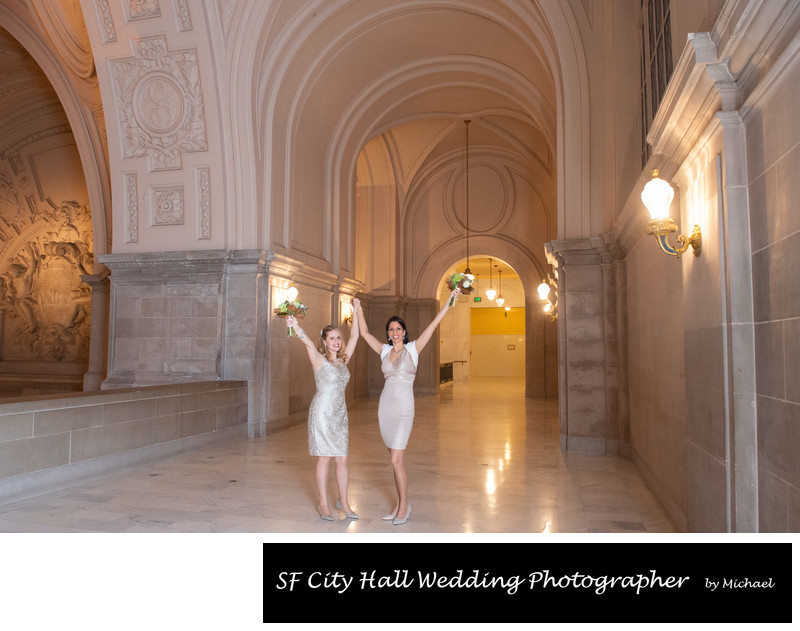 Thanks again to Sandra and Charlene for booking us. We had a great time!
Return to San Francisco Home Page or click here to see Additional Galleries