Mentoring and Training for Photographers
San Francisco Bay Area Training Programs for Photography - Mentorship
I have mentored a very large number of professional wedding photographers throughout the San Francisco Bay Area. Many of them have become very successful and the others also made it into the photography business. If you are interested in learning more about our training programs, keep reading. We can give you all the tools you need to establish a professional Wedding or Portrait Photography studio/business. This includes advanced information on Camera handling, posing techniques and lighting. This is not just simply a photography workshop, instead it is an all inclusive training and mentorship program to make you a better photographer and help you establish a successful business. I would also place special emphasis on the mentoring aspect of what I am offering. Training can be very helpful, but mentoring is more of an individual thing where I work with you one on one and help give you all the tools needed to be a great photographer and businessperson. The section below will provide a brief summary of the many skills and experience I can help you with in a mentorship program:
Proper operation of camera equipment including f - Stop effect on Depth of Field
Lighting techniques for natural light in outdoor photography. How to use sunlight.
Use of Flash including off-camera lighting techniques
The magic of Bounce flash - A different approach that only a few understand
Posing techniques and how to make your subjects look their best
Website issues including how to make your web page rank higher (SEO)
Business issues including marketing and billing
Business software recommendations and how to use for measuring success
Personal mentoring to help get the most out of your personality and skills
Let me be your Photography Mentor
The bullet points above are all very important aspects of any photography training program, but my service goes well beyond any of those things. To really be successful in the San Francisco wedding or portrait photography business, it's important to understand and experience the nuances that will make you a more effective photographer. One of the things I will do is allow students to accompany us on San Francisco Bay Area Portrait or Wedding photography shoots. When you tag along, we also allow and encourage you to use your camera and take pictures of the couple or subject. The best type of class in the real thing! After the event, I will look at your photos and then we can discuss in detail how everything looks. This is a very effective technique in helping you understand how to improve. But more importantly, letting you know when you did something right! I believe in a very positive approach to mentoring with lots of encouragement and positive reinforcement while training you. I purposely use the term Mentoring here because I do not want potential clients to think of this as a simple photography training workshop. There are many great training programs out there which are totally free. We go well beyond simply training and teaching with the goal of making you a well rounded professional portrait or wedding photographer in Northern California and beyond.
Want to Become a Professional Photographer in the SF Bay Area?
We offer each of our students a very effective 9 step program to help in setting up a brand new photography business. We work through each step in detail and make sure they are successfully completed. Once you complete the program, the goal would be for you to be able to own and operate your own business as a photographer. There is SO much more to being successful in this field than just simply delivering great photos to your clients. It is really no different than what is commonly referred to as a "Starving Artist". This term is usually reserved for artists that do painting, sculpture, sketching, etc. There are many extremely talented artists out there who will never make a penny at their craft. Of course that is perfectly OK, but for those of you who want a career, working with a seasoned pro can pay dividends. I also take on an Intern each year who is allowed to come with us to our weddings and portrait shoots. Of course this is unpaid, but the great thing is that you get to keep your images. A great way to establish a Professional wedding photography portfolio! The only thing we ask is that you not post pictures on social media or websites until we obtain the OK from the couple. I will take care of that for you.
SF Bay Area Photographer's Credentials
I have been working in the San Francisco Bay Area wedding and portrait photography for over 25 years having spanned both the Film and Digital worlds. I owe lots of my ability in photography to the fact that I grew up in an era without many automatic cameras. My first professional camera was a Nikon FM. This was strictly a manual camera that allowed the shooter to choose the settings. From there, I switched to a Hasselblad which was even more manual in nature because it had not built in light meter. This experience helped me learn how to adjust settings to accomplish what I wanted to do. I definitely use the auto settings with today's cameras, but this understanding has helped make me a better photographer. Here is a list of some of my credentials:
25+ years as a professional photographer with over 1,700 weddings and 100's of portrait shoots
Attended multiple Photography workshops over the years put on by well known industry pros.
Attended multiple Photography Business and Marketing training programs.
MBA and BS in Business Administration received from the University of San Francisco.
Widely published Photography Author, mostly about weddings.
Named San Francisco Top 10 wedding photographers in 2016.
Successfully mentored multiple SF Bay Area Photographers who now have their own business.
Versatile background in both film (2 1/4 and 35 mm) and digital.
SF Bay Area Photography Teaching Methods
Despite what I discussed above about this program being more than just a training program there is some teaching that needs to occur. I will work with each Apprentice 1 on 1 out in the field working with their camera in an outdoor classroom environment. Starting with some basic setting information we will go into advance techniques for lighting, depth of field and proper lens selection. I will provide real live models at no expense to the student to help us practice what we have learned together. As mentioned, we will bring you with us on selected photography shoots to watch and participate in the session. Some limited written material will be provided to the photography apprentice, but for the most part this is "hands-on" training. The majority of this training will occur in the San Francisco Bay Area. On occasion we might venture out into other parts of Northern California, but not too far. You will be encouraged to practice what you have learned between sessions so we can review the results together and offer advice and encouragement. In some ways there will be similarities to traditional photography workshops, but in other ways entirely different. The focus in any mentoring program is working with the student individually and tailoring the training to that person's own character. What I teach you has to work for you and you alone. Our classes are specialized to fit your needs and we will adjust if needed. Students will be given short assignments after each class to perform on their own. The results will be reviewed and critiqued with emphasis on positive reinforcement of accomplishments. Training and mentoring in professional photography involves great communication between the student and myself.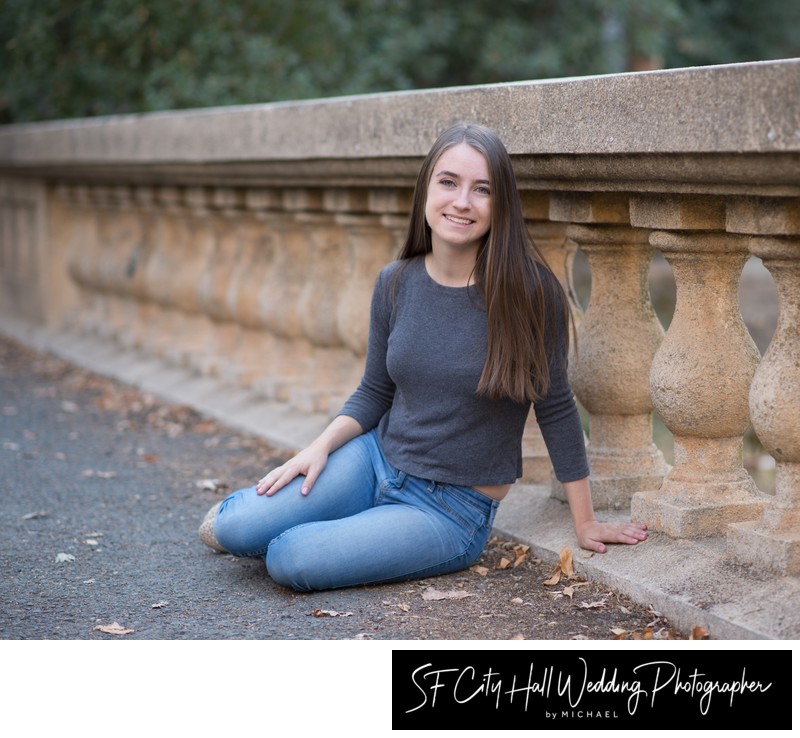 Final Goals for Photography Mentorships
"How will I know when we are done?" This is one question I often receive about our mentoring and training program and it is difficult to answer. I think training such as this is never completely finished, because there are always new things to learn. Learning about portrait and wedding photography is something I continue to do even after a lifetime of being involved in the industry. Obviously there has to be some point of completion and I feel like we will both know it when the time comes. Honestly, in the past we have known that it was time to stop because the student became so busy with weddings and/or portrait shoots that they barely had time to continue with lessons or meetings. Many of my students simply gradually just drop off as their photography businesses become successful. I enjoy following up with these San Francisco bay area professionals by looking at their websites and seeing how great they are doing. That, I think, is the real goal. We will know when it is time to stop the lessons and you become a professional wedding photographer or portrait specialist.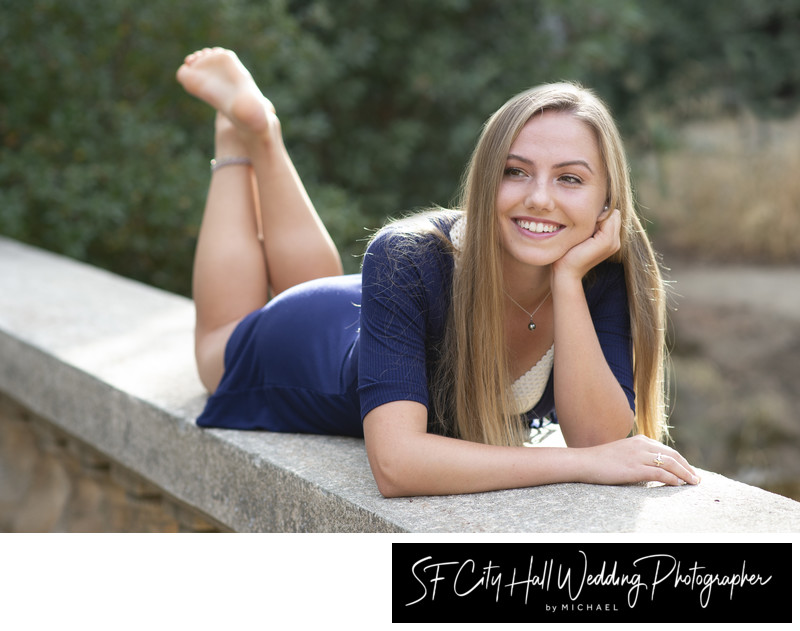 Costs and Timing of Photography Training
Your mentoring program will be charged at an hourly rate based upon your skill level and the amount of training needed. We will discuss the methods and timing needed with each individual to see what makes the most sense. Each person is different and my goal is to be able to teach you at a pace that is comfortable to you, but most importantly sustainable. I am happy to work around your own work schedule and other obligations you have. If you are starting from scratch, it will obviously take much longer to complete this education, but I am committed to working with you until you are satisfied. Many of my past clients continue to occasionally contact me for tips and refresher courses. One thing to make clear, if you sign up with me to mentor you, I am willing to put in the time and effort and will not charge you for every single contact. Once we have established a schedule for training classes, you can always email me with follow up questions and there will be NO CHARGE for this advice. I am not an attorney! This process can be gradual and occur over a year's time or you may want a more concentrated approach. We discuss all of this when we first meet and see what works best for teacher and student! We are a well established San Francisco bay area wedding photographer and would love to share our knowledge and educate potential students. You can also be assured that I am not looking for up front money from my students. Payments will be made gradually as we progress in the classes and mentoring meetings.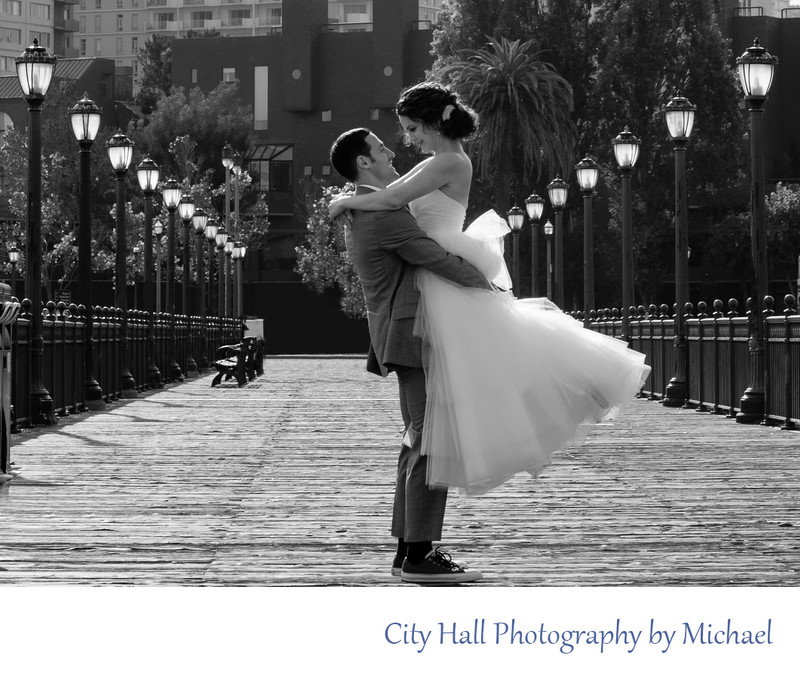 The End Result of Photography Mentoring
Not everyone has the same goals when it comes to learning more about wedding photography or portrait work. In fact, I had a past student who is very successful in the business world, but just wants to become the best photographer possible. She has no aspirations of becoming a professional photographer. For her, it's all about being the best you can be no matter what your hobby or profession. If she can produce great photographs of her surroundings and friends, that will be enough. She is not looking for the typical photography workshop, she wants something more personalized. Others want to make a living being a wedding photographer or some other specialty. For this type of person, we will focus more of our mentoring and training on the business side of things. Marketing, sales, finances and business management are all important factors in creating and sustaining a successful operation. However, the primary focus of all of our teaching is always going to be on how to become a great photographer. Not only how to capture great images, but also how to deal with your client during the shoot to relax them and make them more photogenic. I feel that one of my best strengths of being a professional wedding photographer is my ability to keep my clients relaxed and comfortable. There is no reason to stress out your model or bride and groom. During our seminars, I try to teach this to my student. Most of all, we want to make it fun for you and your San Francisco bay area clients! As far as I know this is one of the few photography mentoring programs that include ALL aspects of being successful in the photography business. We even go into how to create simple financial reports using QuickBooks or other accounting software.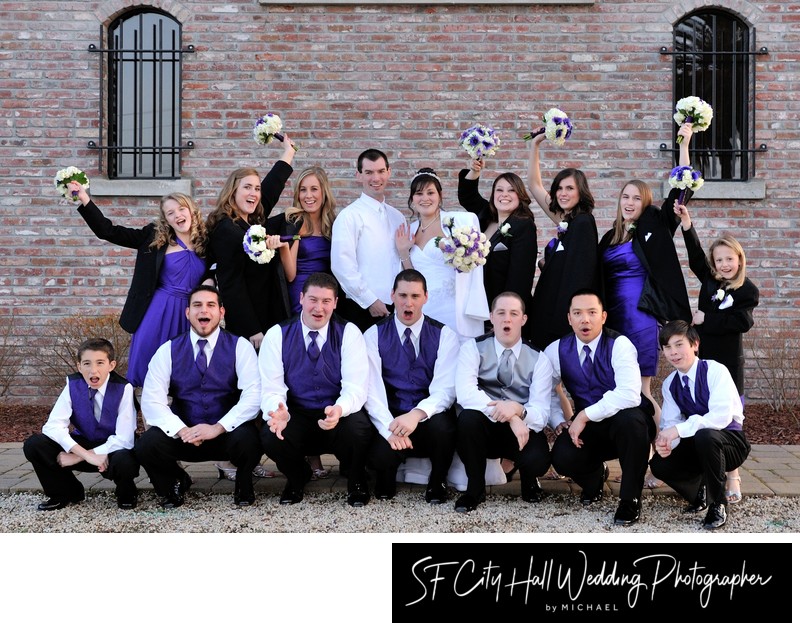 Credibility in the San Francisco Photography Industry
Once you have completed our mentoring program you will feel good about what you have accomplished and will be a much better photographer. You will have the tools necessary to start your own professional photography studio and be successful. In addition, you will have one more thing to put on your resume. Nothing impresses potential clients more than having some sort of formal education to back up the hands on background you have. We will provide Certificates of Completion to each and every student once I have a good feel for what you have learned. Another feather in your cap so to speak! It's always great to have more credentials when looking for work or offering your service to the San Francisco Bay Area public.
Availability of Mentoring Throughout the SF Bay Area
If you are interested in our mentorship program it can work just about anywhere in the Greater Bay Area. We will do weekly meetings and also get together at alternate locations for photography shoots. I am located in Concord, but we have worked with trainees in other parts of Northern California including Oakland, San Ramon, Danville, Hayward, San Mateo, Walnut Creek, Berkeley, San Rafael, and other close by Bay Area locations.