San Francisco Tour Wedding


We talk quite a bit throughout this website about our San Francisco tour wedding photography package. Why? Because it's our favorite package and gives us the best opportunity to truly capture the bride and groom in this magnificent city. Phoebe and Sean decided to go with this package and we enjoyed taking them around San Francisco, with stops at the Palace of Fine Arts, Lincoln Park Golf Course and the Legion of Honor. We took our time at each location and made sure we captured some great images. The Palace of Fine Arts was a bit windy so we decided to head to the Legion of Honor which is more sheltered. This proved to be a good decision as the weather was completely different at the new location. This type of variability can be pretty typical in San Francisco. If you don't like the weather, drive a little and find something better!

Sean and Phoebe joined Toni and I in our car as we toured around the city. We include transportation at no extra charge. This 4 hour package also gives us the opportunity to get to know our clients in a more relaxed setting. We have had the privilege of meeting people from all over the world and we really enjoy learning about other cultures and traditions. In addition, this exchange of information often results in enhancing the shoot because we learn more about the personalities of our bride and groom.

Wedding ring exchange with bride and groom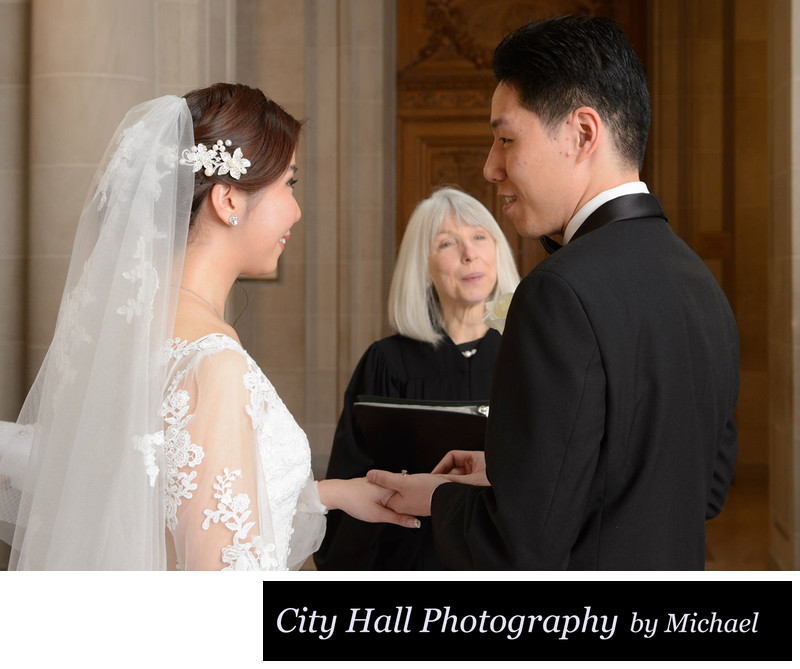 San Francisco City Hall North Gallery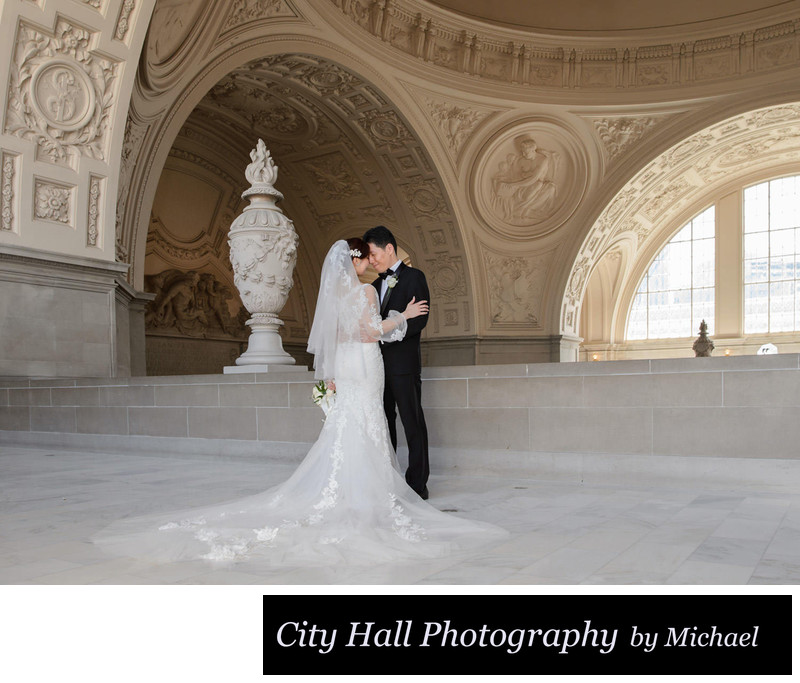 Bride with natural back lighting through window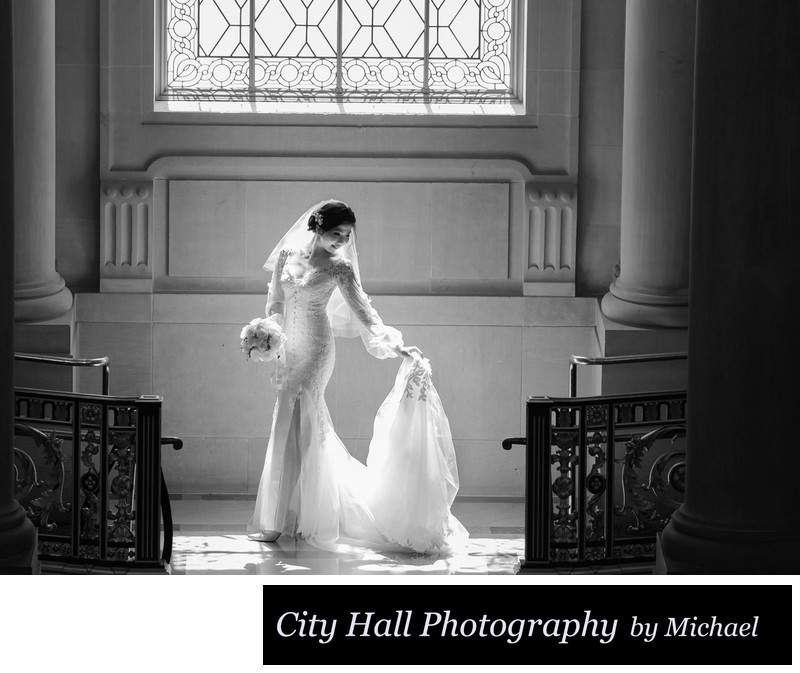 Historic San Francisco architecture at city hall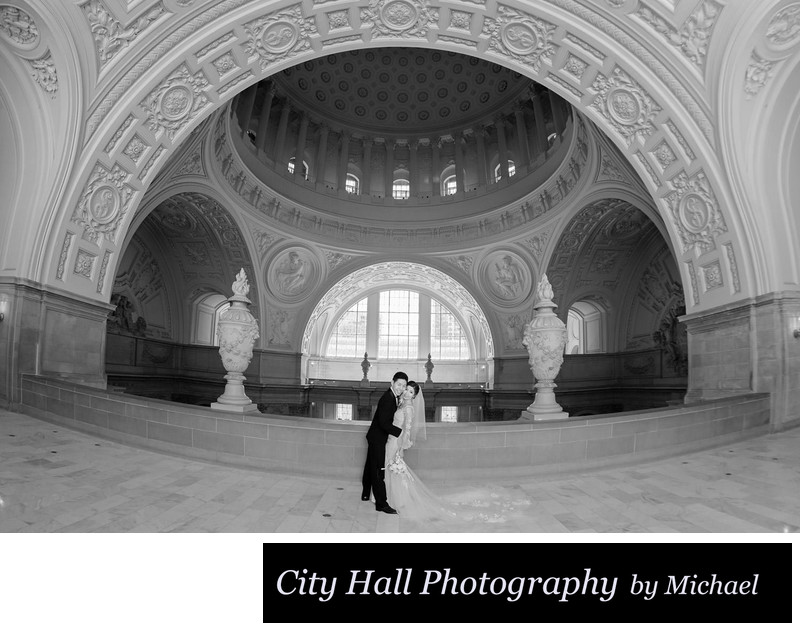 After the ceremony and some family shots, we finished up all the photos at San Francisco City Hall hitting all 4 floors. Then we all piled into my car to head off for a fun tour of the city. Below are some of the photos we took at the historic and beautiful Legion of Honor.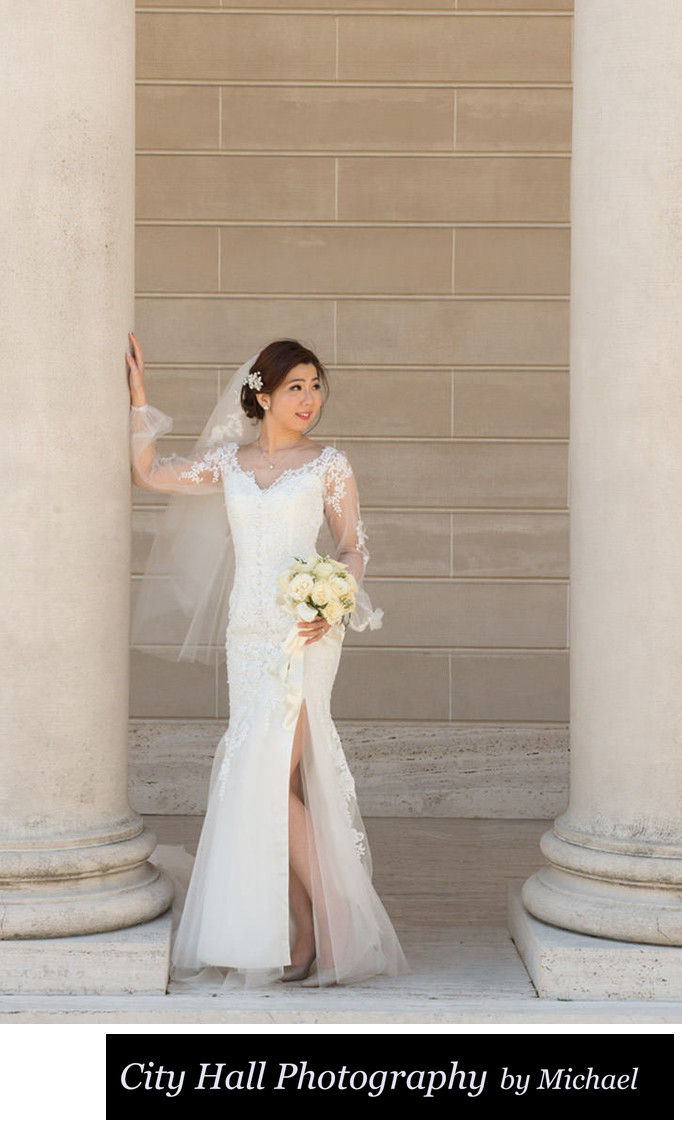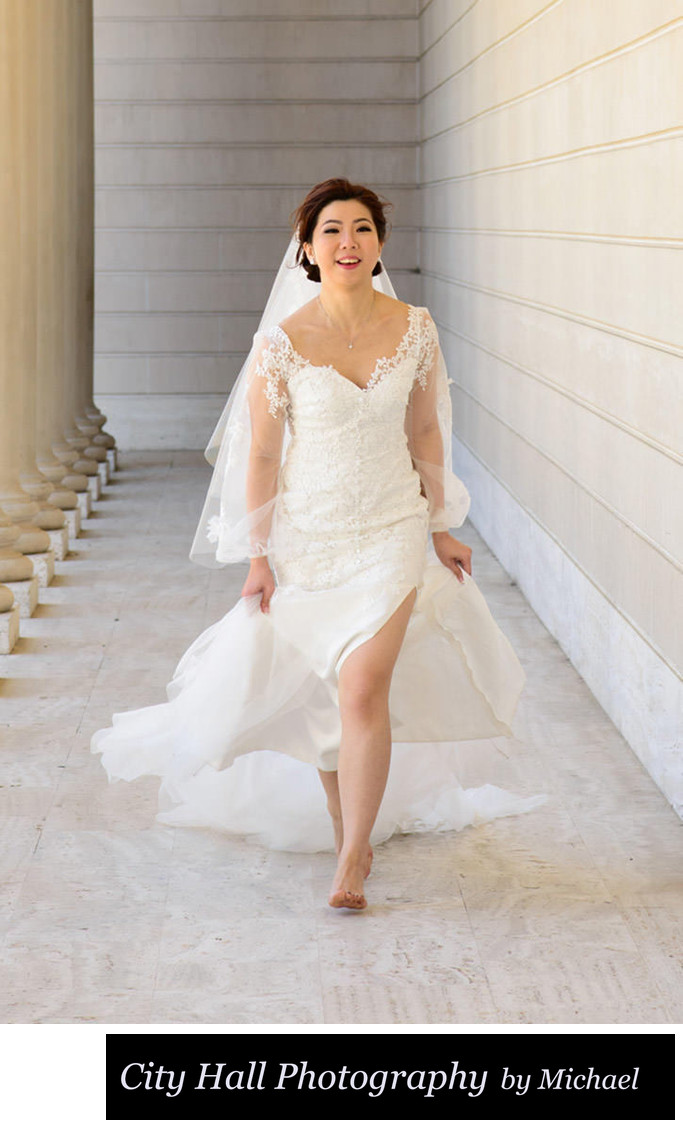 We ended our San Francisco photo tour with a kiss in front of the Legion of Honor. A fitting end to a great day of photography and fun.

San Francisco wedding kiss