Optional City Hall Wedding Album
We offer a beautiful wedding album (3 different samples below) to display your City Hall wedding photos! This 8X11 professional album made by Epoca is the perfect way to preserve and share your memories. We believe that it is important for our clients to put their wedding photos in an album. Don't let your memories hide away on some forgotten hard drive! You were smart enough to choose a professional wedding photographer to cover your wedding, now it's time to show those photos off to your family and friends.
Choose an Album Package or Order it Separately
You can either choose one of our packages that include an album or order it as an option after the wedding. Both the Storybook and Ultimate Packages include this album, but it can be chosen as an option anytime after you have seen the wedding photos. Our standard size is 8X11 inches and 40 photos for $440, but we offer many other configurations and sizes. Feel free to inquire if you want a larger album cover or more photos. 40 images is our minimum size offering at this time.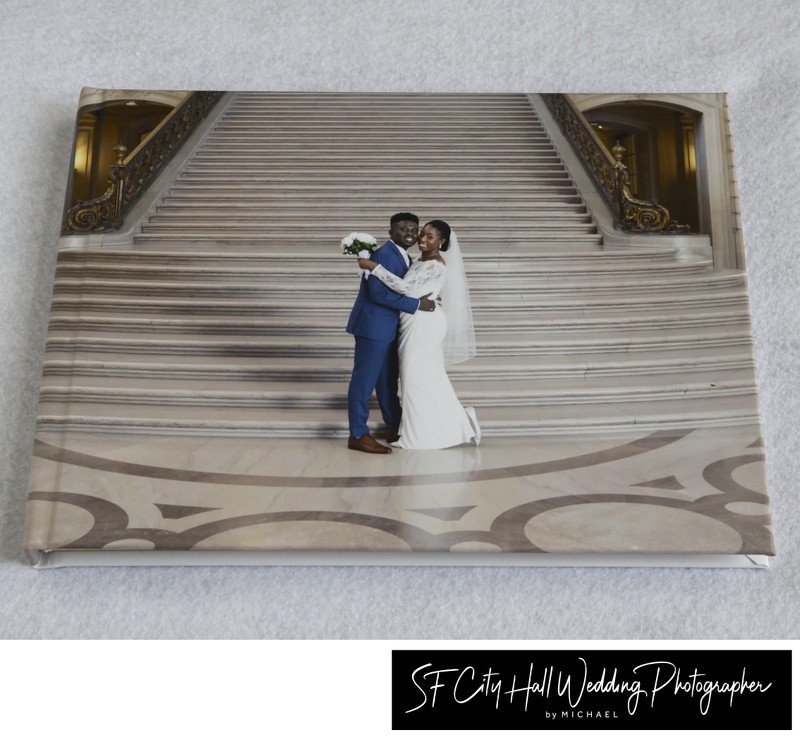 8X11 Sample Album Cover above - Open album pages below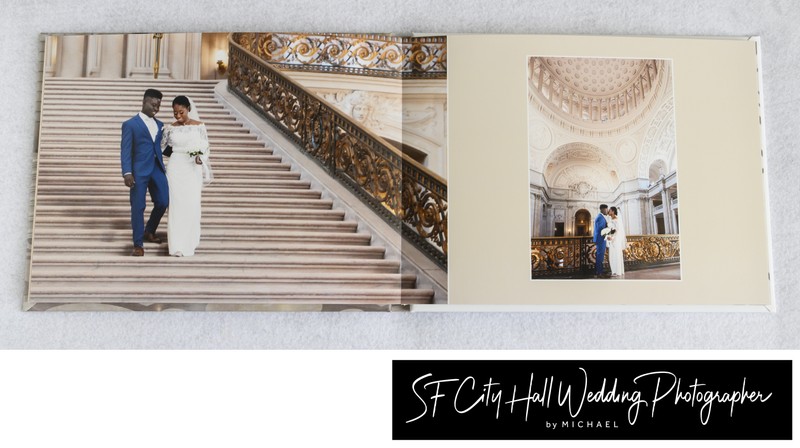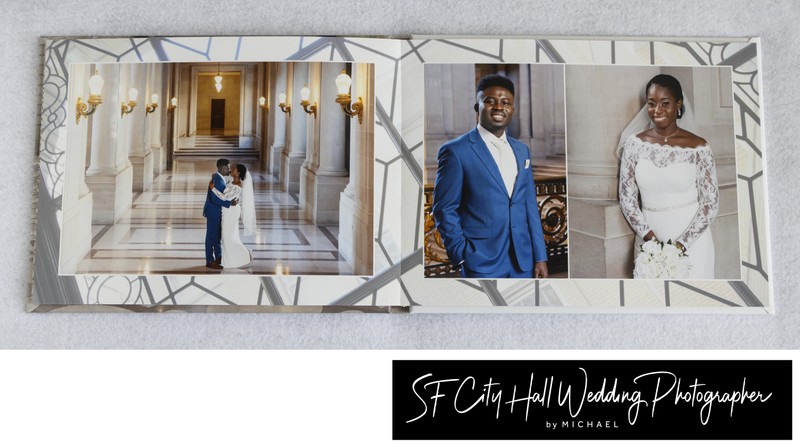 How To Order your Wedding Album
If you decide you want this album or if it is included in your package, simply login to your secure, password protected online viewing site. Once you have logged on you can make a folder and call it "wedding album" and drag your favorite photos into it. An even easier way to do this is to simply click the "heart" button of each photo that you would like included. You will also find easy instructions on the viewing site on how to create folders. We have access to any folders you create so simply email us to let us know that you have completed your selections and we will do the rest!

Our City Hall Wedding Album Procedure
Once you have selected your favorite photos and dragged them into the appropriate folder we give your photos a second round of editing and retouching. We will remove distracting items in the background and exit signs in addition to any requested personal enhancements. We will also remove people (strangers) from your backgrounds using Photoshop where possible (it usually is). After completing your album design, you will receive a large PDF proof which allows you to review our album design and make a few changes if needed. Once approved, the album is submitted for production and will take about 2-3 weeks for delivery. Above and below are a few photos of album covers and some inside pages. More options and packages are available on our Pricing and Packages page.