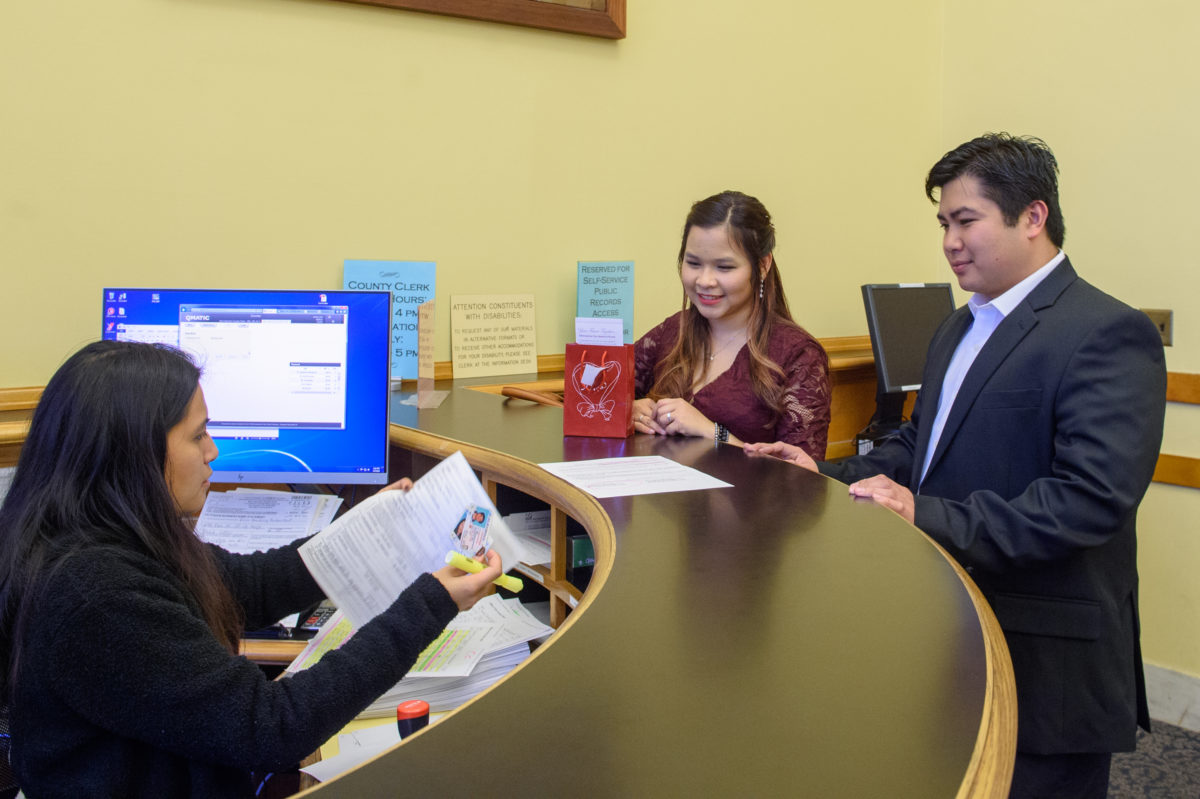 Often times there is more to photographing a San Francisco city hall wedding then just making nice pictures. The day of the wedding can be stressful and it is no different at city hall. Though truthfully, there is less to go wrong because with a civil ceremony you avoid problems with setting up the reception, food issues and choosing the perfect wedding favors. We recently photographed a wedding a city hall where we are able to help both the bride and groom prepare for the ceremony. There were a few minor complications and we were there to help!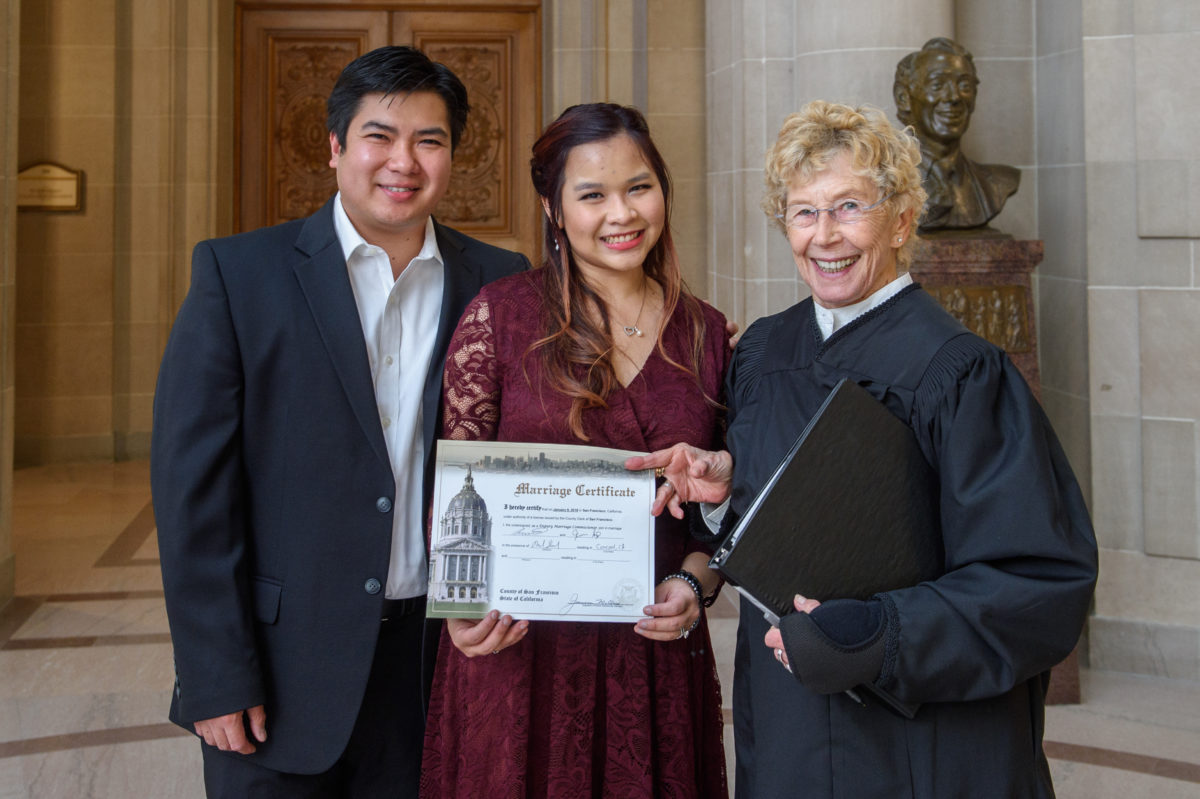 Groom's Pants Too Long
The groom asked me while waiting to check in at the County Clerk if I thought his pants were too long. They did seem to be a bit long, but what could be done this close to their civil ceremony? I remembered back to how I used to "hem" my own pants temporily with tape and suggested that to the groom. After some discussion, I went into the Clerk's office and asked one of my friends who works the front desk if we could borrow some tape. After some visual measurements and approval by the bride we managed to put a nice temporary hem on the pants and they looked great!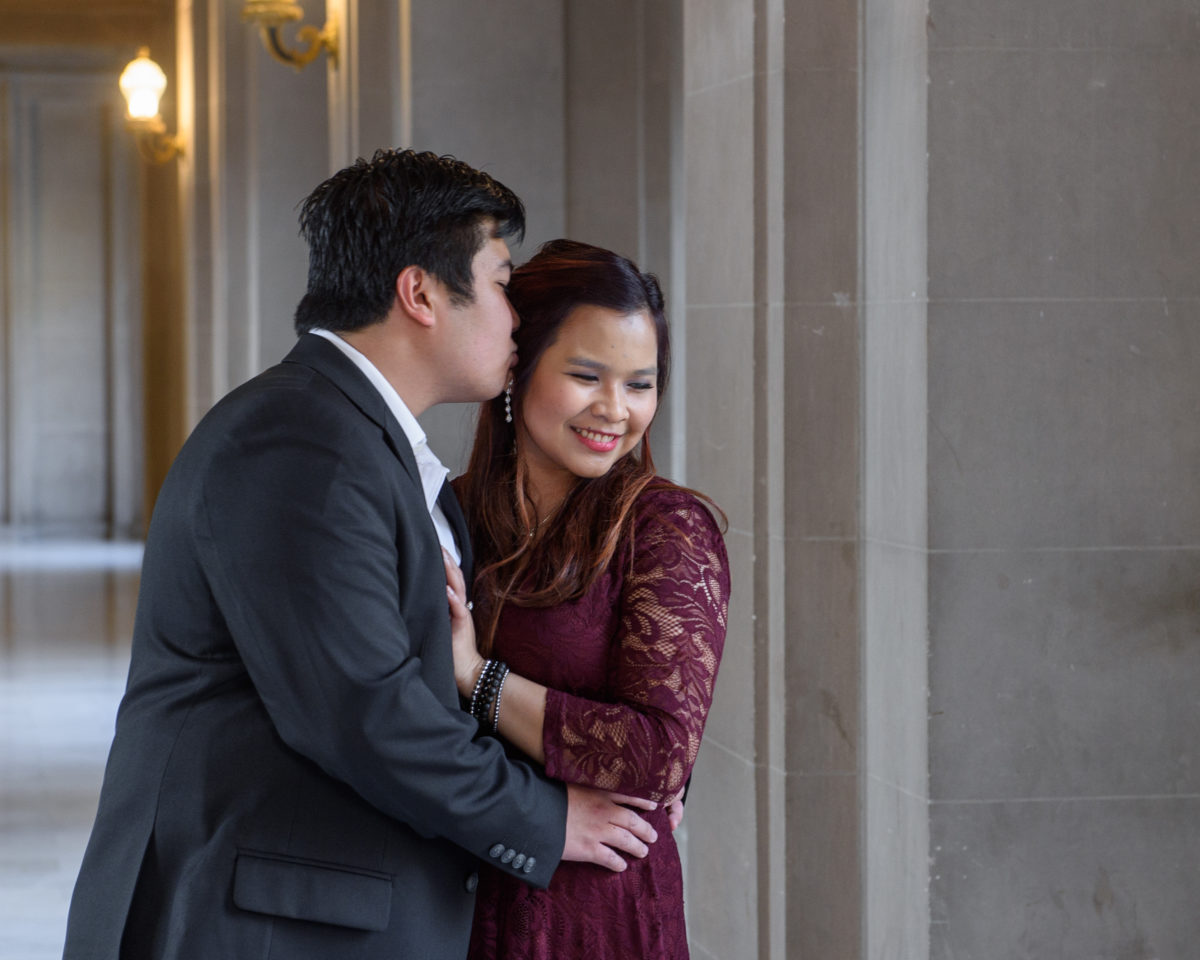 Bride's Eyelash Problems
As this was going on, I noticed the bride struggling with getting her eyelashes looking the way she wanted them, but there was nobody to hold the mirror for her because the Groom was busy "hemming" his pants. So without the bride asking me, I grabbed the mirror for her and held it while she did the finishing touches on her eyes. Just a simple gesture really and in no way heroic, but it was much appreciated by both of our clients.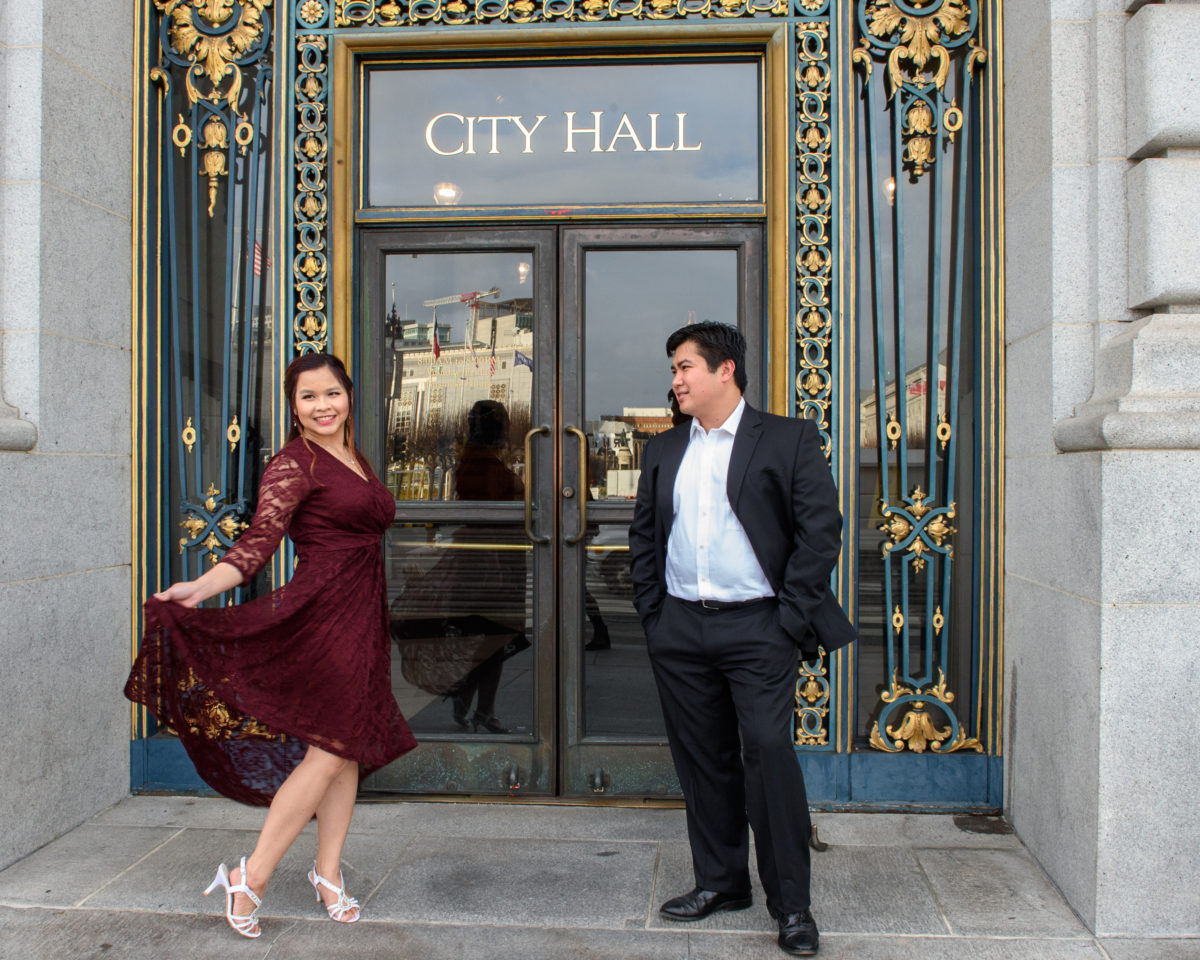 I never really gave it a second thought until a few weeks later I received a 5 star review from the newlyweds about their SF city hall wedding. One of the highlights of this Yelp review was the bride mentioning both of the problems above and how we helped. Again, these were relatively easy tasks, but it reminded me how important it is to be there for your city hall wedding photography client in all ways possible. Of course, we still needed to deliver great photos of their wedding, but the sometimes the little things get noticed and appreciated the most!