I thought it would be a good time to update this Blog Post since engaged couples are starting to think about booking their September weddings now that we are in August of 2022.
September in San Francisco is one of the most beautiful times of the year. San Francisco residents tend to call the time period between early September and mid October "Indian Summer". I will skip the technical explanation of why the fog is so thick during the summer and starts to gradually go away in September, but for those interested check out this link about San Francisco Weather . It mostly is caused by hot inland temperatures and the Golden Gate. The most important thing to know is that September is a great month to explore the city and head to the beaches. If you happen to be getting married at San Francisco City Hall or anywhere else in the city for that matter, you owe it to yourself to have your wedding photographer take some outside pictures of both of you. For those couples who were worried about trying to visit the Golden Gate Bridge during the summer, fear not! By mid month, there will be very little fog along the coast and the bridge will be as bright and beautiful as ever! Fall winds will make the air super clear also, leading to some amazing photo opportunities. While it is still possible to see Fog in the city in September, it is much more rare. It burns off much sooner as well, so early afternoon city hall weddings work out great. If you are getting married at San Francisco city hall in September, try to obtain a reservation time between noon and 2:00 pm. This will have us finishing up just in time to enjoy the beautiful weather outside and get some memorable pictures.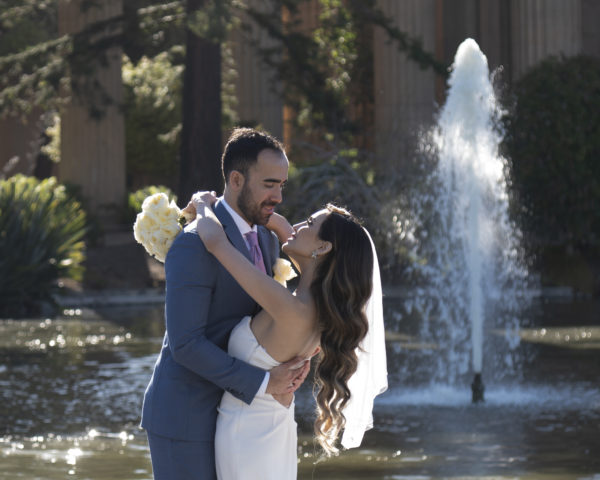 September Photo Opportunities in San Francisco
Everyone always thinks about the Golden Gate Bridge, but what other great locations become more visible in September minus the fog? Here is a list of recommendations for places in San Francisco to visit in the fall months:
Baker Beach – We tend to avoid Baker Beach during the summer because of the fog. It is the most risky place to take our brides and groom that time of the year because the view is from the Ocean looking in. Since the fog tends to roll in from the water, the bridge is often covered from that angle, but still visible from the Bay side. But in September with the fog mostly gone, The Golden Gate bridge can look spectacular from Baker Beach.
The Marin Headlands – This view is actually not in San Francisco, but it is a quick trip across the Golden Gate bridge and just like Baker Beach, is on the ocean side. Here are some photo examples of this angle to the Bridge along with others: Favorite Places for Golden Gate Bridge Gazing
Lands End – This is one of my new favorite places to look at the bridge. It includes a nice short hiking trail and some amazing scenery. For more information regarding this spectacular view point, click the Lands End Link provided. Because Lands End is not really close to the bridge, clear weather is required.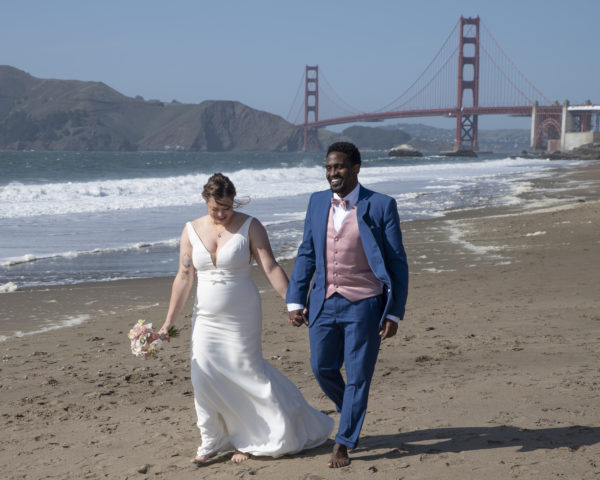 To summarize, September is an amazing month to be in San Francisco! Take advantage of this great time and explore this beautiful city during "Indian Summer". Let us capture your wedding day memories as you tour our great City.