Many of our clients, friends and even other City Hall wedding photographers have been asking us about how the new 6 guest limit rule is being enforced. I use the term "new" because despite this rule being in existence for many years, it was never enforced by anyone. Not the County Clerk, not SF city hall security and certainly not the officiants. It's sudden enforcement has taken many by surprise not only because of its newness, but also because of the inconsistency of how the rule is applied. To summarize, as of May, 2019 San Francisco city hall is only allowing civil ceremonies with 6 guests maximum in attendance. This rule is stated on the San Francisco city hall website and has now become strictly enforced. But how is it enforced?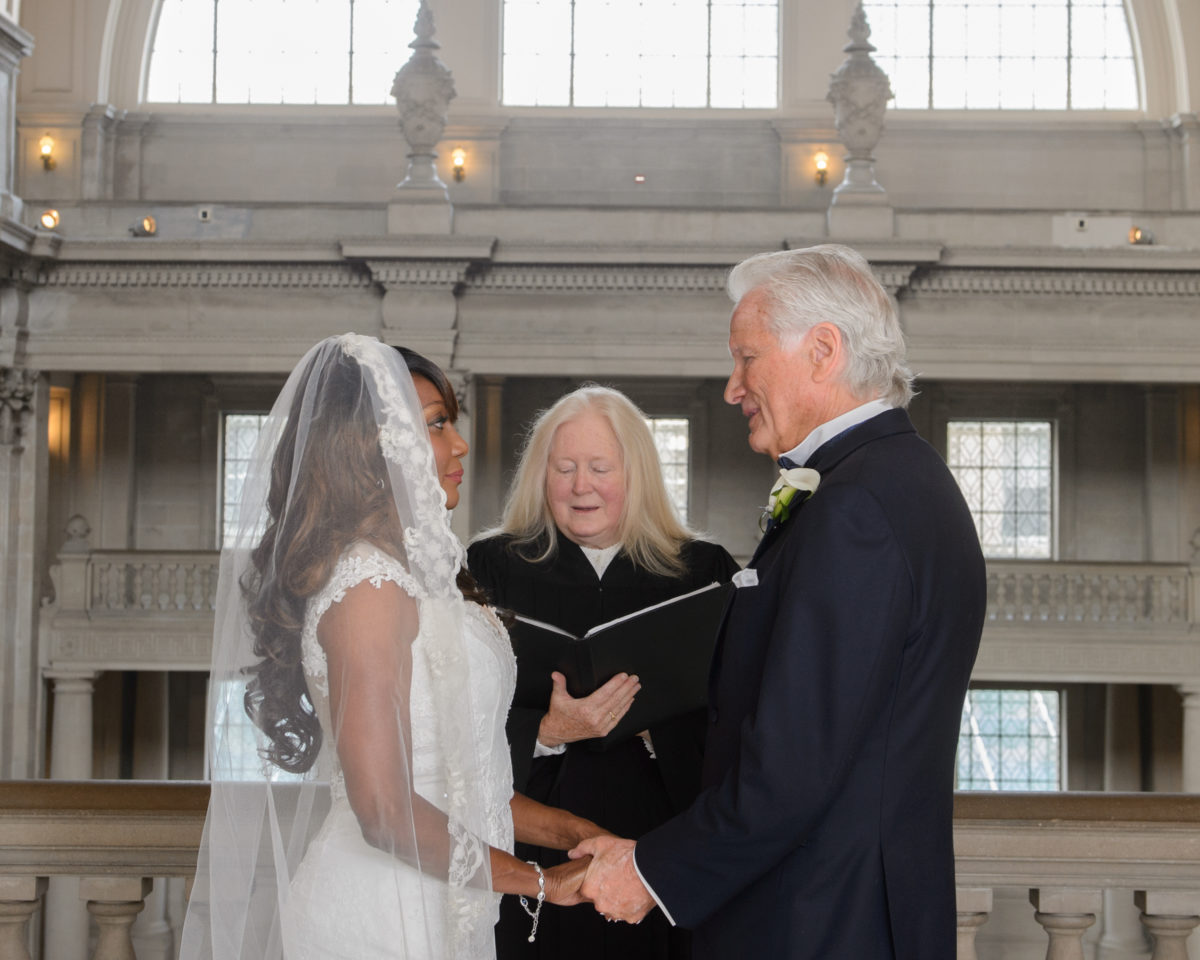 What Happens?
So of course, that has been the question. Let's say you walk into the County Clerk's office with your 12 guests. The first question that is now asked when you check in is: "How many guests do you have today?" You let them know that you have 12 and that's when the discussions start. Depending upon the officiant you have or the time of the day there are a number of things that may happen. With all of the uncertainty, I decided to go to the top person I know in the County Clerks office and asked them. What IS the rule? The answer came back swiftly and strong. If you have more than 6, you will be forced to have your ceremony in the Private room. They will no longer allow you to have that large of a ceremony in the Rotunda. Period. I went further and asked what happens if they have so many guests that they will not fit in the private room (fits about 20, but very crowded). Basically the answer came back that we will stuff as many people in the private room as possible and the rest just have to wait outside. In practice, we have seen other ways of handling larger crowds, but its probably because they were still trying to figure out how to fairly treat brides and groom getting married at city hall. It seems now that the rules are going to be strictly enforced.
What are our Options?
You have showed up to your San Francisco city hall wedding with too many people, what can you do? One option that some people are doing is to just bring 6 people into the Rotunda and the other will have to watch from afar. You can also use the Private room, but then do your own celebration later in other parts of SF city hall. If you have the time and the money, you can book a reserved ceremony at the Mayors Balcony or 4th Floor North Gallery for the price of $1,000 for 1 hour. But this would have to be done well in advance of your wedding date.