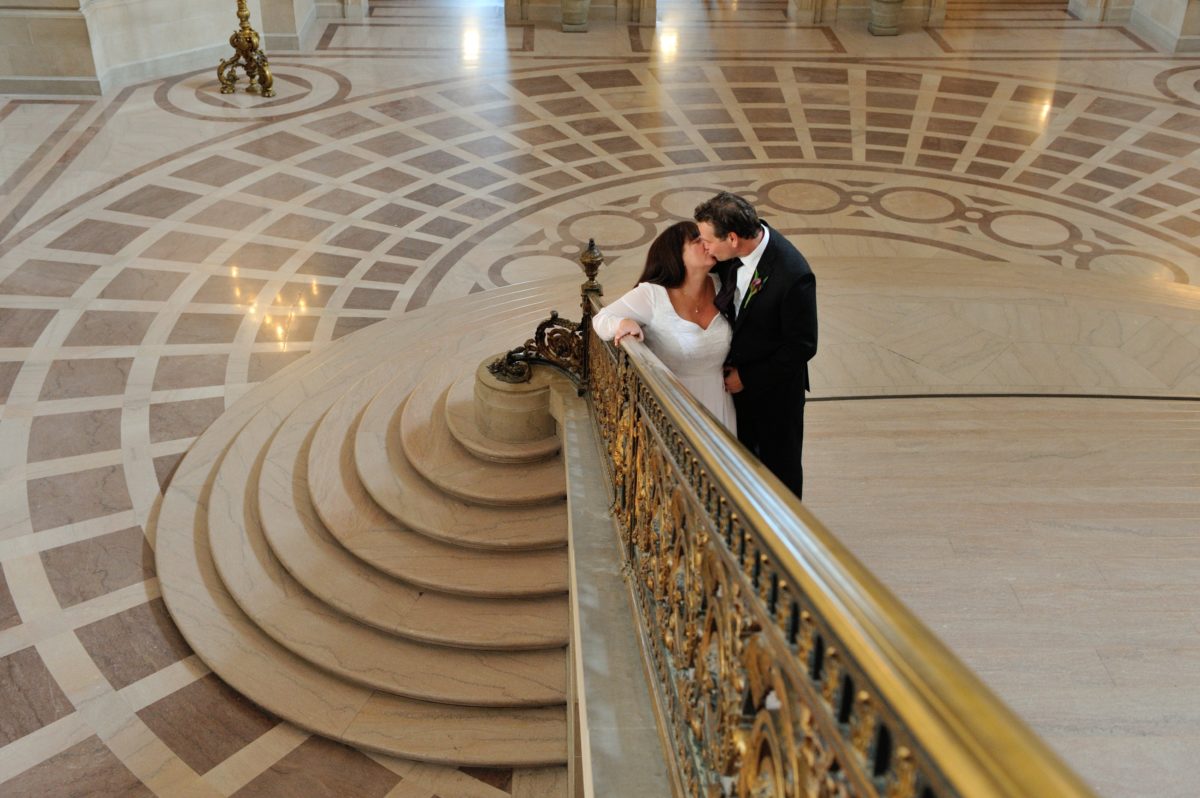 Many wedding photography Blog posts tell their readers how to choose the best wedding photographer. Certainly a good thing to know and very important, but in this post I want to help you FIND the best San Francisco city hall wedding photographers. Obviously, choosing the right one is equally important, but you need to find them first. Let's go over some practical steps that will assist you in locating and ultimately booking a premium photographer for your wedding at SF City Hall. I will keep this blog post updated, because I find that the techniques discussed here seem to change quite often. Part of this is the fact that the internet world also keeps changing and there are so many resources available.
Google Search – When it comes to finding the best San Francisco City Hall wedding photographers many people use Google with good results. Do high ranking search results guarantee a great wedding photographer? No, but it is a start. Google is unable to evaluate the quality of top city hall wedding photographer portfolios. Even if they could, the choice of a wedding photographer is personal and subject to the type of style preferred by the searcher. Chances are, you will get a nice list of some of the more experienced San Francisco city hall wedding photographers when you complete a Google Search inquiry. Once you have that list, start carefully researching each company. Don't assume that top ranked sites are the best wedding photographers. Look at the photos, read the content, then decide! Many of you know, but for those of you who don't, Google rankings have more to do with how well the Web Master of that particular site knows how to optimize the pages for maximum exposure. Since Google is unable to rate image quality, they can only set up rankings based upon the most relevant websites. So don't just rely on the ranking, but use the top results as a starting place for your research. One of the many search factors Google uses to rank wedding websites is how long they have been around. So with some exceptions, most of your search results will be established companies. Also, don't forget that there are other search engines out there including Bing. You might give some of those a try as well!
Yelp Research – Another thing you can do with the list that Google helped you develop is check each of the results out on Yelp. You may learn some interesting things about each company. When looking at Yelp results of any kind, be sure to not just focus on the ratings. It is just as important to read about each prospect and see what people like best about them. The quality of the city hall wedding photographs is important, but how does the professional act at a given wedding? Are they easy to work with? These types of questions can usually be answered on Yelp. In addition, you can actually do your search right on Yelp and check out those results! Again, as was the case with Google search rankings, don't assume that the highest ranking Yelp sites automatically mean the best city hall wedding photography companies. In fact, Yelp allows companies to purchase higher positions on their ranking. Sometimes you will find a completely irrelevant search result at the very top. It is one of the things I find very annoying about Yelp, but they are all about money so what can you do? However, most highly ranked sites DO at least have many reviews which is a good sign that your perspective wedding photographer has quite a bit of experience. I am not saying you should ignore the Yelp rating, just try to figure out why a photographer receives good or even bad ratings. Do not automatically dismiss a candidate just because they received a bad review. Research is key and doing lots of reading.
Search Instagram – Instagram and other social media sites can also be a great way to find wedding photographers. Instagram is especially relevant because their whole site is based upon photos. You can do the same kinds of searched you do on Google to find Instagram wedding photographers. Specifically, try searching for "San Francisco city hall wedding photographer". Other variations of those search words will also work well in Instagram and even Facebook. I have done some sample searches myself on Instagram and was pretty pleased with the results. Many of the best city hall wedding photographers showed up on top.
Contact other Brides and Grooms – Start asking around and you might be surprised at what you discover. SO MANY people get married at San Francisco city hall, I find that just about everyone locally either knows someone who has been married at city hall or has been there themselves! You will be pleasantly shocked to hear how many of your friends know something about finding great wedding photographers. I just met a couple through mutual friends and told them I was a professional SF city hall wedding photographer and they told me that they had been married there themselves less than 4 years ago! This can be one of the best ways to choose your city hall wedding photographer, just be sure your tastes match your friends. How do you do this? Just ask them why THEY choose their photographer. If their reasoning makes sense trust their instincts and at least give the wedding photographer they recommend an interview. A good referral can be the safest way to find a top notch city hall wedding photographer.
Talk to the City Hall Events Department – The Event department has a list of approved wedding photographers that they can refer to you if you ask. Generally, they won't offer up recommendations, but are happy to provide you with options should you choose to inquire. Their suggestions are based upon years of working successfully with a few professional city hall wedding photographers. We are on this list of course, but so are many others.
General Wedding Websites – Another good source to search for wedding photographers is general wedding vendor websites. These sites often have useful lists of local vendors and provide lots of details about each vendor. When it comes to finding a wedding photographer for city hall, I would only use these sites as a guide and to compile your list for future research. Remember that many of these sites are just basically paid advertising listings. However, some of them actually research their listings ahead of time. I really like Junebug weddings as a great place to find city hall and other wedding photographers.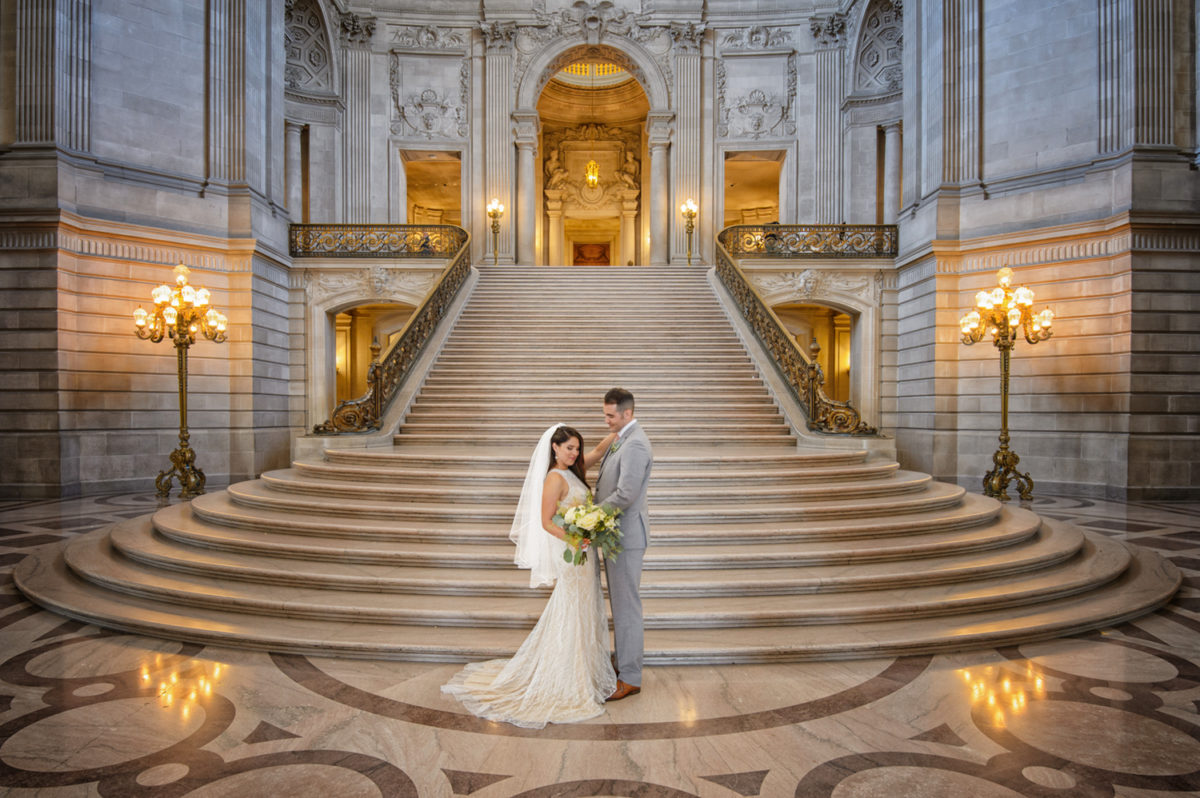 What NOT to do: In general, it is best to avoid asking other wedding vendors for photography recommendations unless you know the person well. Many wedding vendors trade referrals in order to help each other out. So this really tells you nothing about quality or dependability. I honestly think that most wedding vendors try to give you an accurate referral. Their reputation may depend up on it! Just make sure that you realize that some vendor referrals may be biased. I think the most important thing is that if you have a good relationship with a particular wedding vendor and they recommend a photographer, it is probably worth pursuing. I would make the same suggestion I mentioned before with regard to personal referrals. Always ask WHY they are suggesting a particular wedding photographer. This is always the key question and will tell you the most.