I will admit to having a soft spot for big Italian weddings in San Francisco.  As an Italian myself who grew up attending large Italian parties, I have experienced the amazing food and fun traditions.  Through the years we have photographed quite a few Italian weddings in San Francisco and have enjoyed every one of them.  They most often occur in North Beach with a Catholic Ceremony at Saints Peter and Paul Church followed by a reception at the Italian Athletic club.  Their are also many other popular spots to have the wedding party including Original Joe's and the North Beach Restaurant.  We have covered wedding receptions at both of those locations and many more.  There are also many other churches throughout San Francisco where weddings are held.
A more recent wedding that we really enjoyed being a part of was Jayne and Bobby's wedding.  One of the most fun couples we have photographed and we are still in touch with them today.  They had a typical Italian wedding with a big feast for reception.  Lots of Italian dishes and pasta, but so much more.  If you love Italian food, try to get an invitation to a wedding like this one.   Many of the other typical wedding events took place at their reception including The First Dance, Father-Daughter Dance and cutting the cake.  As the night grew later, the dancing started in full swing and the party really got going.  Check out part 2 of this blog post to read about more details of their wedding reception. This entire wedding and ceremony took place in North Beach, but then we took them to the Marina for some photos.  Here are a few sample shots from this great wedding in San Francisco.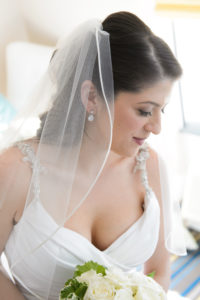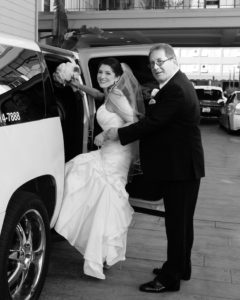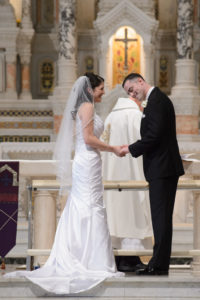 San Francisco Marina District
Once they completed their ceremony at San Francisco's famed Church, we headed off to the Marina district to capture some nice photos of the newlyweds.  We also brought the entire wedding party with us so we could include them in some of the photos.   It was a hazy day, but we were still able to catch faint glimpses of the Golden Gate Bridge in some of the backgrounds.  After photographing the wedding party and best man and maid of honor, we focused on the bride and groom only.  Here are a few shots from this section of the wedding.  Even the limo ride going through the Marina district was fun. San Francisco residents have a history of loudly congratulating newlyweds.  To add to this, both the bride and groom spend lots of time in San Francisco and tend to know people in their neighborhood so that people recognized them and applauded.  Definitely a fun wedding and a great couple to work with.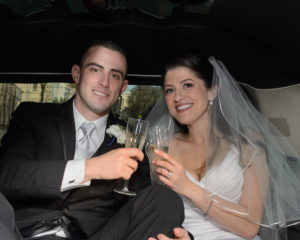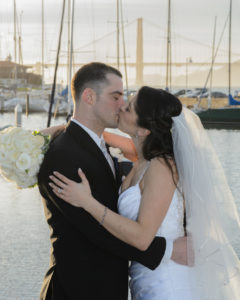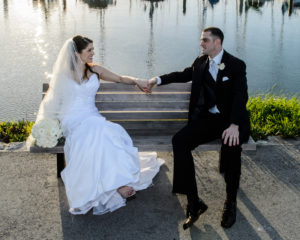 Part 2 coming soon… The Wedding Reception and Italian Party!