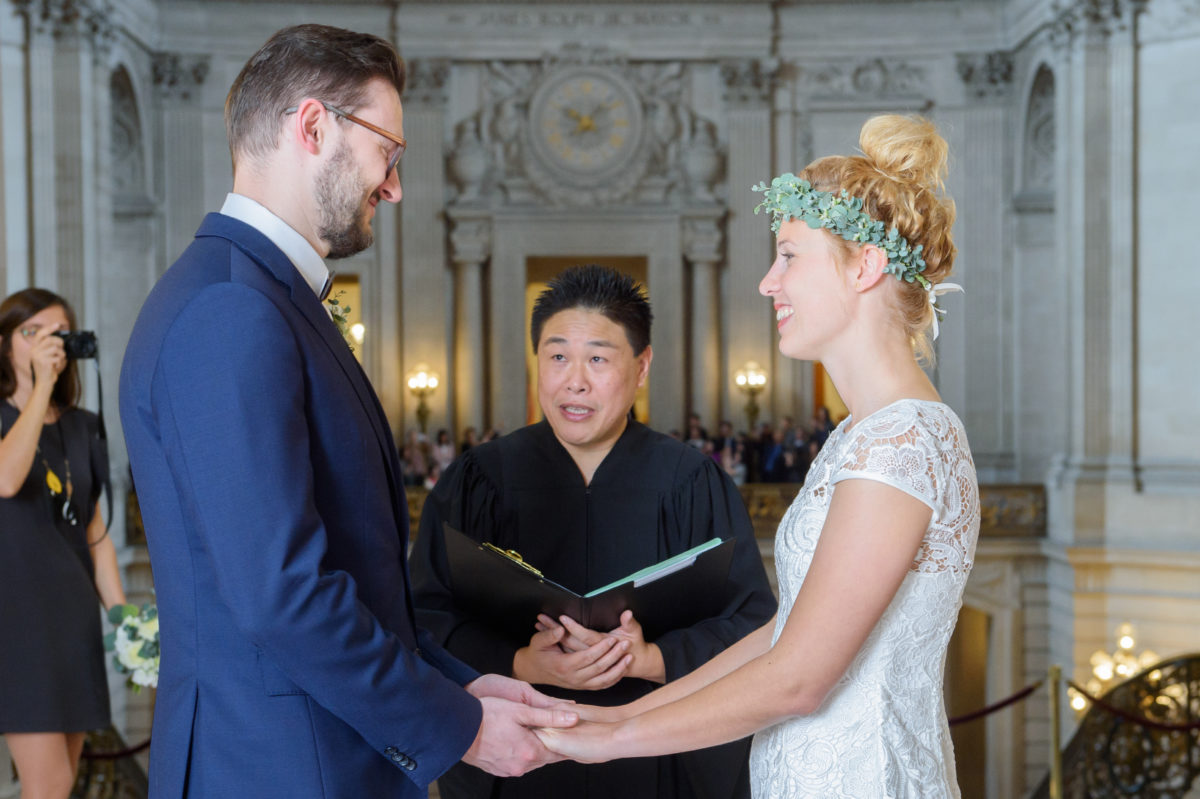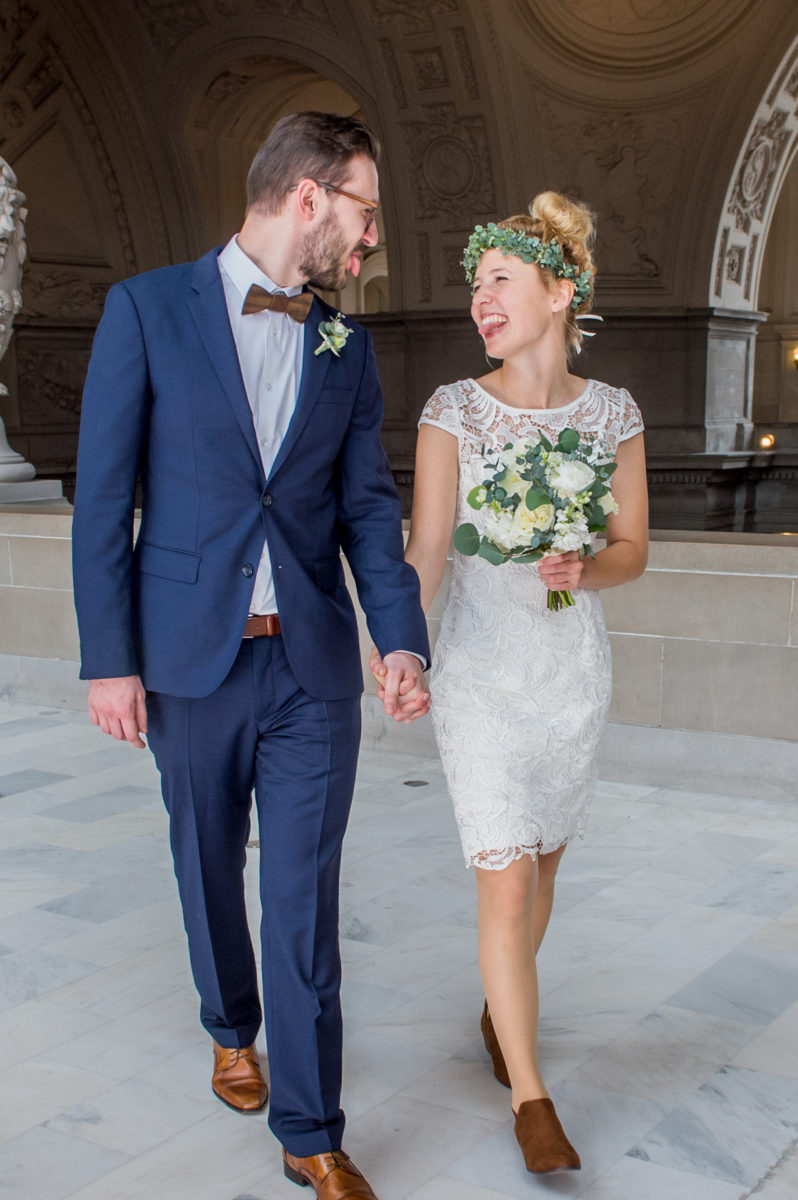 What do we mean by "Easy Wedding Photography" and how is it accomplished? Why even try to make it easy? Easy for who?
I decided to write this blog post in response to a very common concern among engaged couples looking for a city hall wedding photographer. These types of concerns are especially prevalent with grooms:
Will wedding photography dominate our day?
Are we going to have to do a lot of silly poses?
Is the wedding photographer going to be difficult to deal with?
Will we feel uncomfortable during the formal shoot?
Will the wedding photographer listen to our concerns or suggestions?
Notice that none of these VERY common questions have anything to do with the quality, quantity or cost of the wedding photos. Yes, you would think that our clients would be more concerned about those types of issues. After all, isn't that the most important thing? We all want great photos and lots of them for a low price. Oddly enough, however, we receive a great many emails and calls asking questions that are more related to the how the shoot will go and what will be required. I recently almost lost a wedding booking because the groom decided that he didn't want to go through with hiring a professional city hall wedding photographer because he thought it would make him feel uncomfortable to pose for pictures. After some reassurance that I would strive to make the photo shoot "easy" the couple went ahead and booked.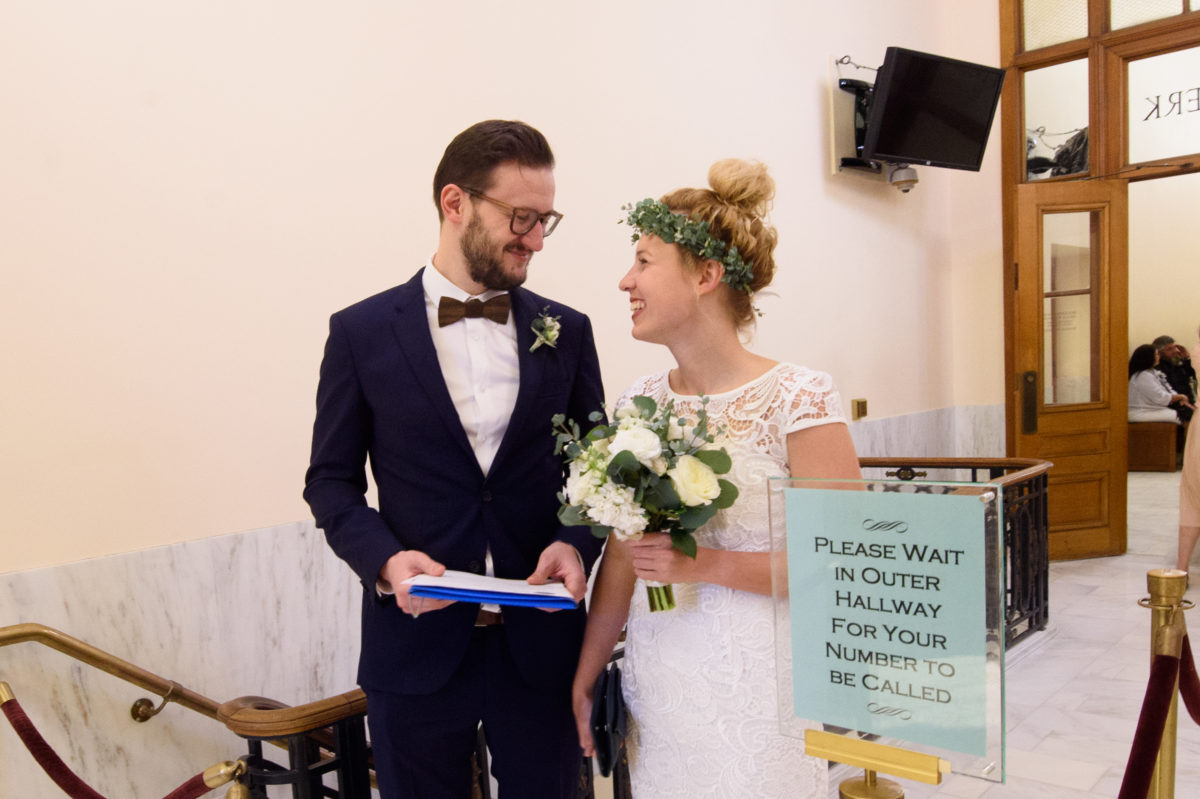 Keeping Wedding Photography Comfy
So it is obvious that this is a valid concern among our clients. Who wants to have no fun on their wedding day? Who wants to spend the entire day taking wedding photos? With a few exceptions, the answer is nobody. Most people want to have brilliant wedding photos with a small amount of fuss and time spent. Is this realistic? The answer really depends upon the expectation of the couple. Consistent with this same topic, many of our engaged couples let us know that they want mostly candid photos on their wedding day. I always let them know that we are happy to provide them any type of photography coverage that they prefer, but I am also quick to point out that San Francisco City Hall weddings may not have as many candid moments as a typical wedding would have. There is no dancing, no cake cutting, no toasts and often times no guests. The candid moments need to be created by the wedding photographer in most cases. We do this by having the couple walk hand-in-hand through out the building and interact as though they were just touring the building. But obviously not all of the photos can be walking shots. We mix it up and try to put the newlyweds in other interactive situations. We even might sit them down on the Grand Staircase and just have them interact and talk. Some of our best images can be born out of these contrived situations. Keep the wedding photography easy and you will end up with great final images!