Another fun Valentine's Day at San Francisco city hall! For those of you who are unfamiliar, city hall has been staging a celebration on Valentines Day the past few years. They allow walk-ins to get married at no cost! You might have to wait a while, but its all part of the fun. They set up a Photo Booth and bring in pretty much all of the Marriage Commissioners to deal with the overflow.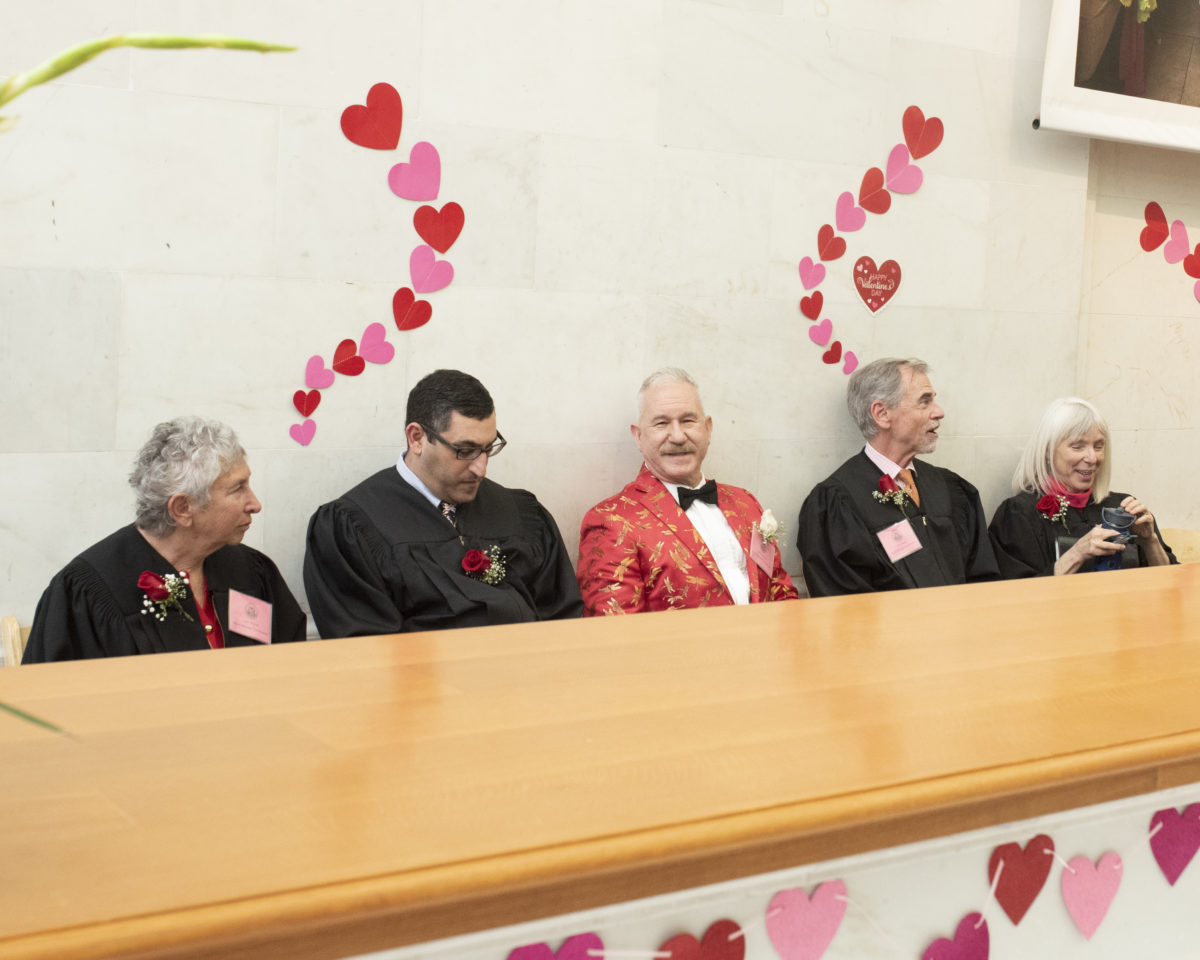 Cute Places for Wedding Photography
To further enhance your Valentines Day wedding experience the County Clerk's office sets up cute, Valentine's themed Backdrops for photo opportunities. I think this is particularly important because if you are getting married on this special day, it is appropriate to have some wedding pictures that will remind you of the day. As San Francisco city hall wedding photographers, we would also photograph you around the building to take advantage of all that this destination has to offer. But I love the idea of getting a few shots in the giant Heart for example and in front of their many other decorations.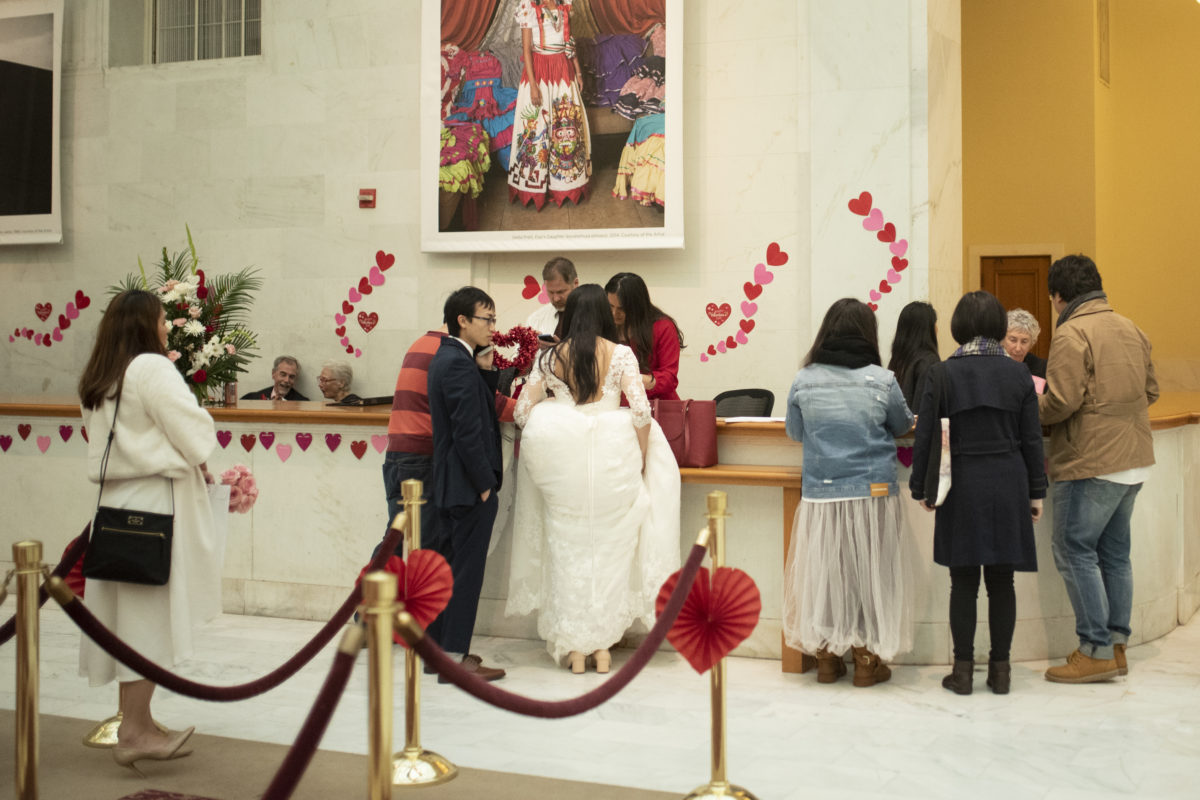 Fun Day at San Francisco City Hall
The other thing I need to mention is just the overall mood present this day among all of the workers in the County Clerk's office and the brides and grooms. A positive mood is created for all to enjoy and I always look forward to being involved in it. In fact, this year I didn't even book a wedding, but showed up anyway to be involved and to get a few nice photos for this blog.
UPDATE: City Hall will once again be hosting many couples on Valentine's Day to recite their wedding vows. As has been done in the past, couples will be allowed to get married for free if they don't mind waiting a bit. See Blog Post above for additional details.