This won't be my typical blog post, but I just had to talk about this today. We had a quite a crazy day for our most recent San Francisco City Hall wedding, but our couple handled it amazingly well. This is the story of the day, March 11, 2019.
County Clerk Line
It all started with an unusually long line at the County Clerk's office for our soon to be married couple . What was normally about a 3 minute line was actually closer to 20 minutes. How did this happen? We are pretty sure it was mostly due to some bad timing coupled with the fact that the other doorway that handles Birth Certificates happened to be closed that morning. Anyway, we got in line to check-in and we waited. It was not that big of a deal at this point because everyone was in the same boat. No weddings were going to happen until brides and grooms were able get through that line. We casually talked about nothing special mostly, with a little bit of discussion about the upcoming shoot and how we were going to handle things. I also asked the couple if they had lunch plans so I could determine the amount of time I would have for wedding photography after the ceremony. Unfortunately, the couple DID have reservations and the place they wanted to go to was only able to hold their reserved time until around 2:30 to begin their party.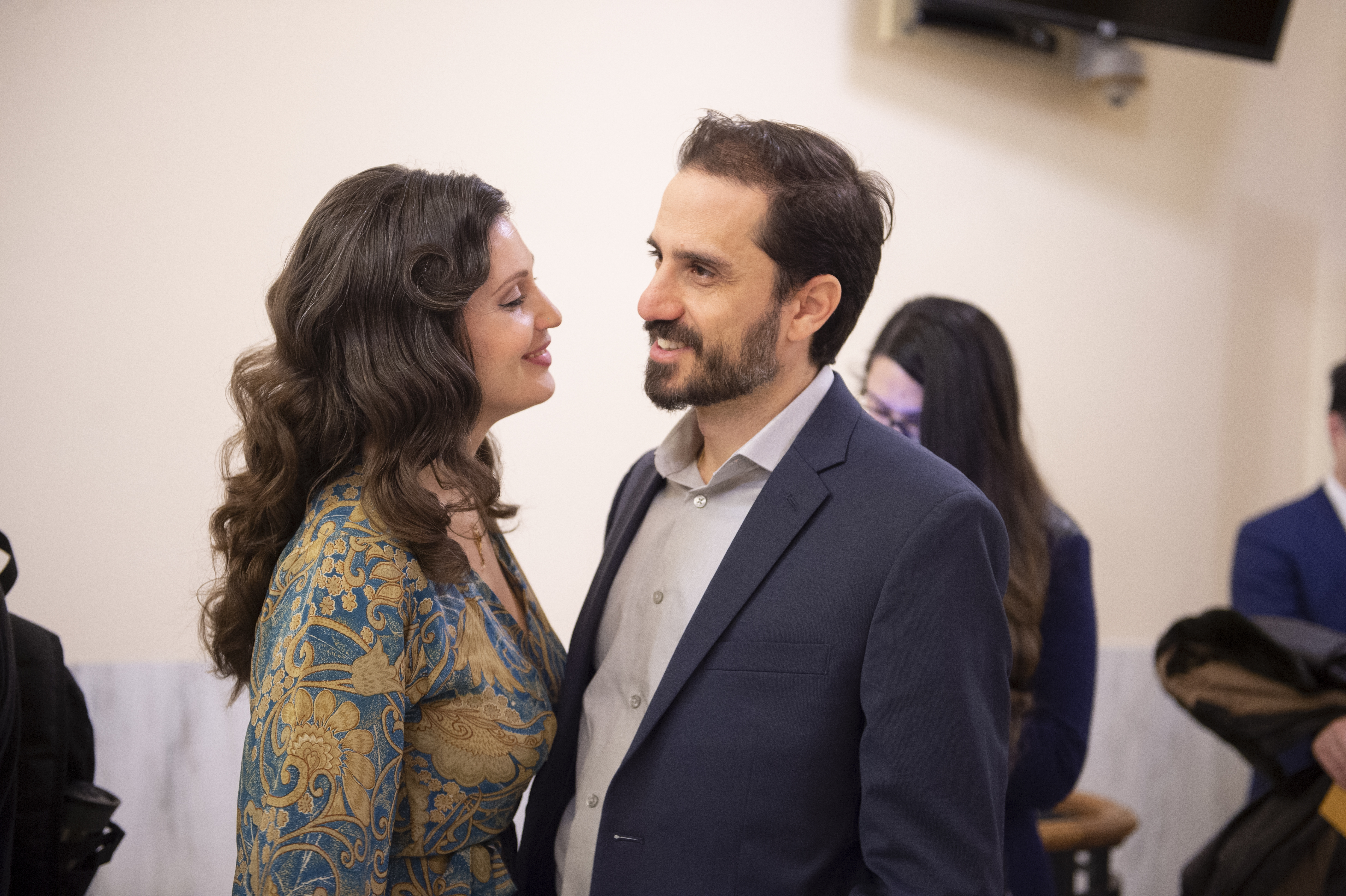 Timing Unfortunate – Ceremony
After waiting for all of that time the couple finally made it to the front of the line and were just about ready to be summoned in to meet with their marriage commissioner and then it happened….. The Fire Alarm sounded and we received the order to evacuate City Hall. The engaged couple were already about 20 minutes late and this delay would prove to be so much more. We spent a good 1 hour outside waiting to get cleared to return to the building once the Fire Department arrived and departed having determined that it was a faulty Smoke alarm that was at the route of the problem. Of course a certain city hall safety protocol had to be met before visitors were allowed back into the building. This included allowing the employees in first!
Happy SF City Hall Ending
After all of this waiting and worrying, the ending was happy. The couple not only had their San Francisco city hall wedding ceremony, but they made it to their lunch on time. The venue decided to stay open a little later just for them! Toni and I felt like we did a nice job keeping the couple calm and the family informed. We tried to turn a potentially stressful situation into a positive marriage experience. The newlyweds will probably look back on this day and smile!