This is Part 2 of our special blog post about Italian weddings in San Francisco. From the previous post we had just completed the formal bride and groom photo shoot in the Marina District and so we headed back to North Beach to begin the reception.  The party was at the  Italian Athletic Club which is a well known place for Italian wedding parties.  They always make sure that there is plenty of  Pasta served and lots of other good Italian food.  The dancing was mostly contemporary music with a few old Italian standards mixed in for the grandparents especially.  This definitely brings back memories of my background attending and working at Italian weddings when I was much younger.  Its important to be careful and not eat too much food while working though! They kept offering us Salami and Mortadella!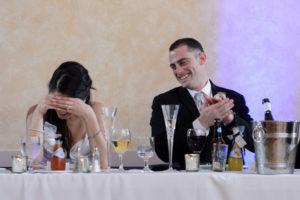 This great Italian couple did all the normal traditional dances including the first dance and the father daughter dance.  Then they went into normal dancing and the party got fun and wild.  Lots of fun dancing and partying.  This group seemed to be very close and really enjoyed each other.  There was also a very strong family sense that I often see at Italian weddings.  This is one of the things I really love about doing these big San Francisco Italian weddings.  I can relate to them especially being from an Italian family myself.  Certainly a departure from our typical City Hall weddings which are mostly just about photographing the ceremony and then the bride and groom after.  No parties or wedding receptions usually.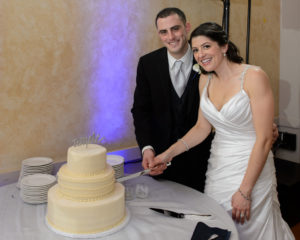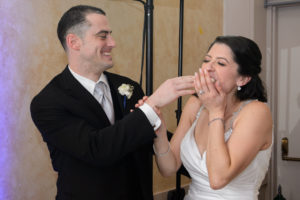 After the wedding, we stayed in touch with Jayne and Bobby and have seen them a number of times since.  One of our favorite couples!  Jayne works at a North Beach ristorante and we often visit her there as well.  I am sure she would love to see you at Sotto Mare, one of our favorite places for Italian seafood and fresh fish.  Stop by and tell her Mike sent you.