This is part 2 of our blog post about the best San Francisco City Hall wedding photography locations. We have already explored the Grand Staircase, the Mayors Balcony and the 2nd Floor hallway. Here are a few more favorites: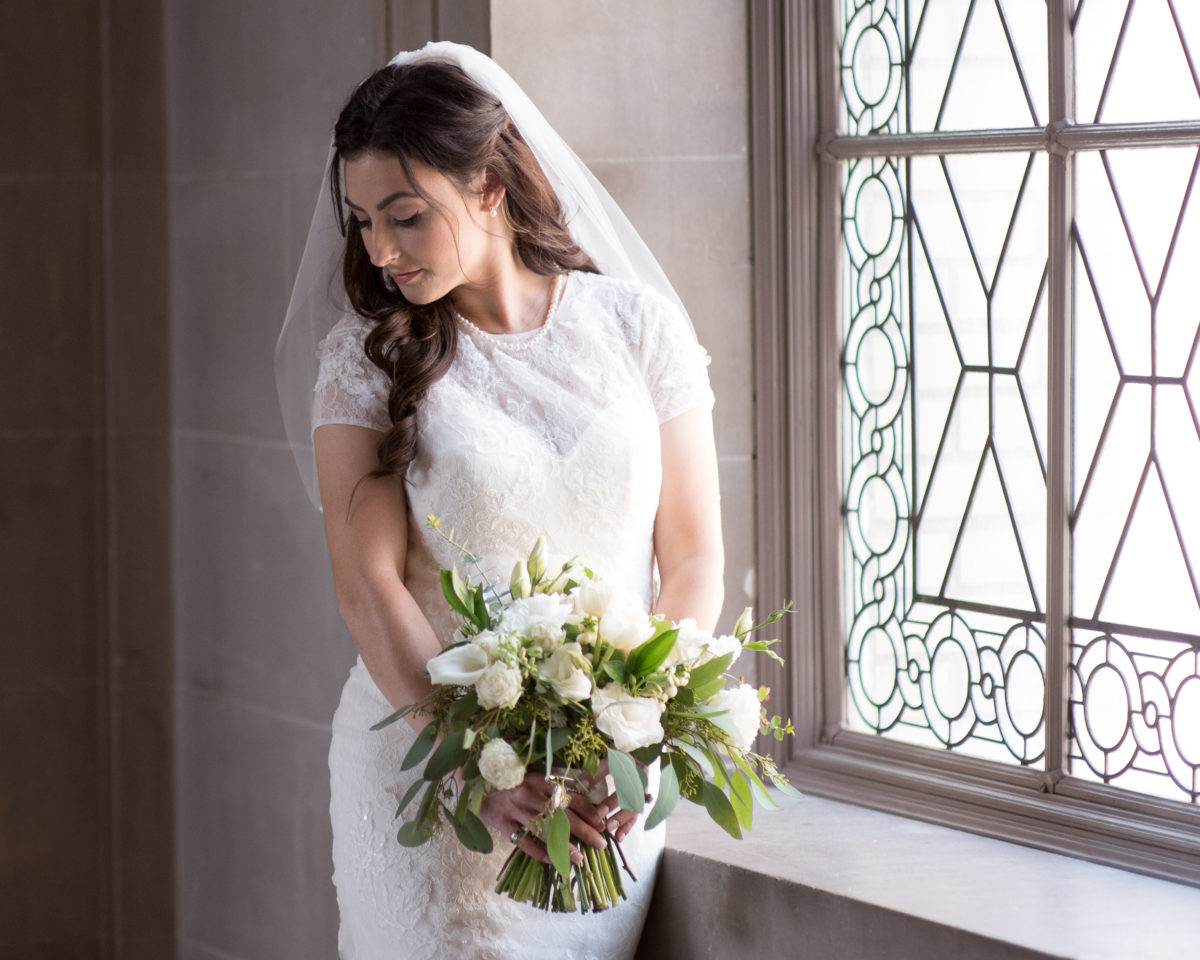 3rd Floor North Windows – City Hall
Why do we love the 3rd floor so much for city hall wedding pictures? It's definitely the light. The soft light that comes in from these north facing windows is soft, warm and complimentary. We can do so many things with this when it comes to posing the newlyweds. Here are some of our favorite options:
Bride and groom in front of the window with soft back lighting
Bride looking out the window with natural light on her face
Separate bride and groom on each side of window
Bride and groom in the hallway using the window for natural lighting
Full length bridal portraits using window light to highlight veil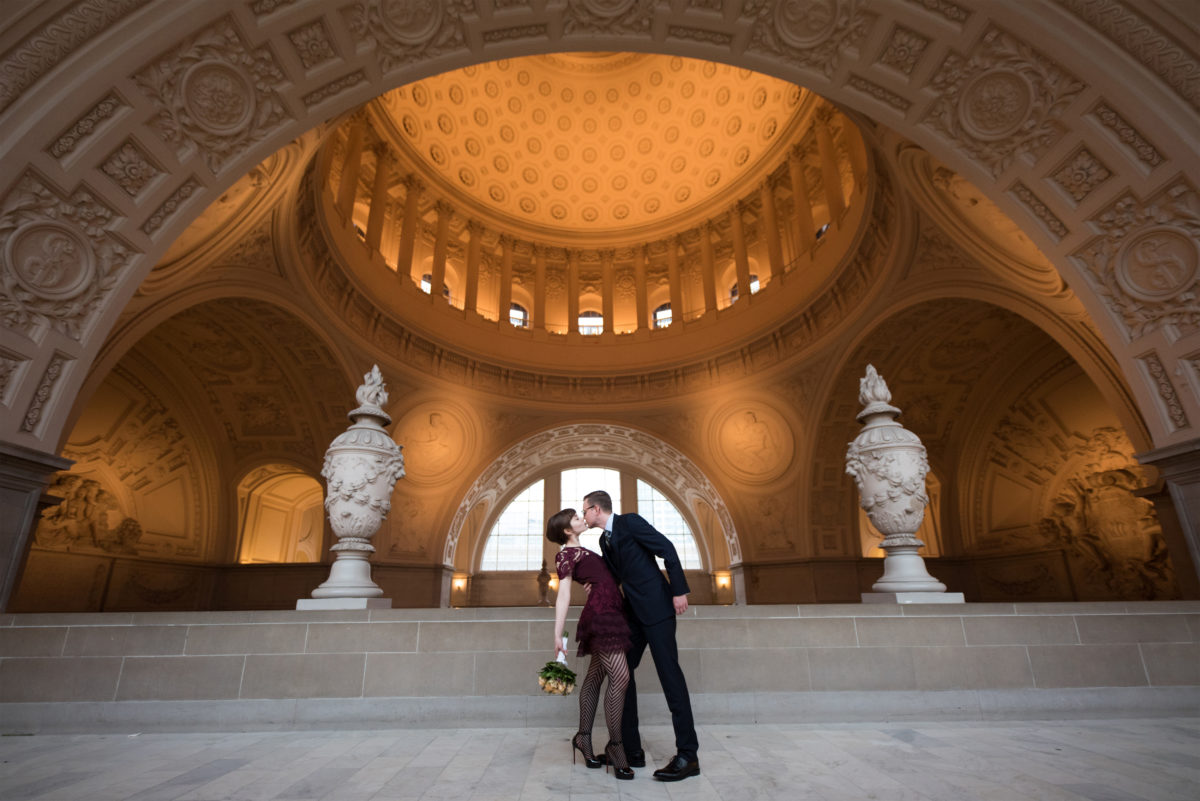 SF City Hall 4th Floor North Gallery
Besides the Grand Staircase, this is probably one of the better city hall wedding photography locations in the building. It certainly is the favorite of many couples because of the beautiful architecture and direct light. The huge windows become a primary light source that literally wraps around your subject. In portrait photography terminology, it is like having a giant Soft Box to light your subjects. You can shoot portrait style close images on the 4th floor and blur the background or you get out the wide angle lens and display the amazing ceiling architecture and the city hall dome. It really is one of San Francisco's most iconic picture taking spots.
Front Entrance with City Hall Sign
This is the photograph that virtually all of our couples want. They see it on other websites and they always request it. Since we usually save this background for the end of our shoot, we sometimes will receive questions from our bride and groom. "What about the City Hall Entrance?" As though we might forget it or don't normally make it part of our normal portfolio of shots. They are always quite relieved to hear that we are saving one of the best shots for last! There are SO many photos we often do outside of the building in front of this famous doorway. Here are a few samples:
Groom Lifting Bride
Groom and Bride happily walking out through the door
Bride and groom cheering
Bride and groom jumping
Newlyweds kissing
Funny / silly poses