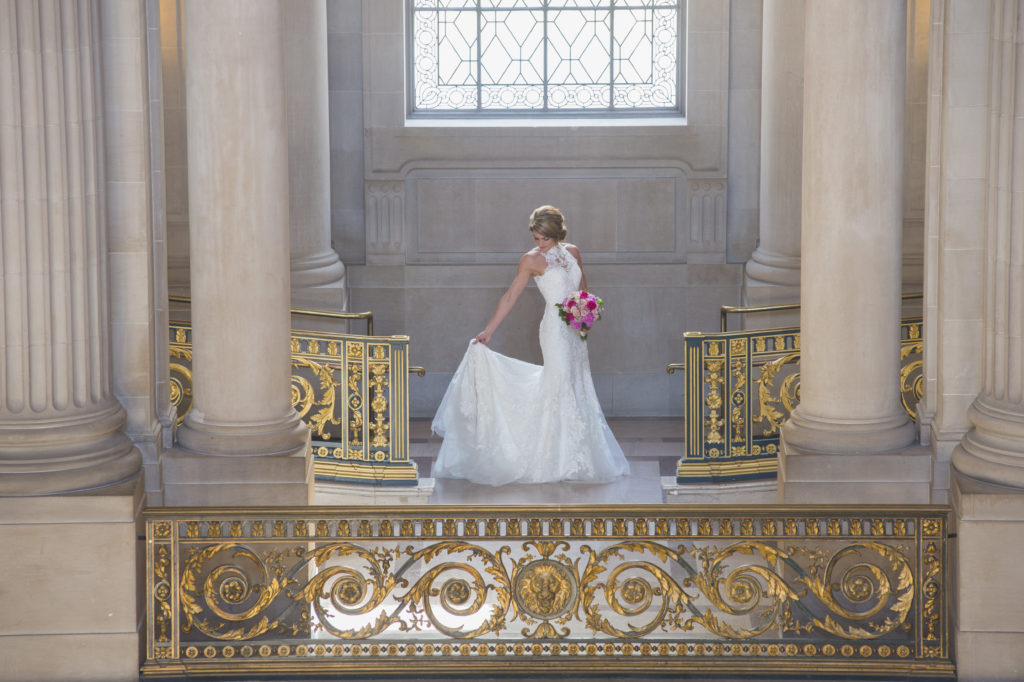 Another amazing bride and groom at San Francisco city hall.   Katie and Kyle reserved the 4th Floor North Gallery  to allow all of their guests to sit down in chairs.  They also roped off the entire side of the floor to allow the bridal party to have privacy from other weddings and tourists.  The cost for this is $1,000 for 1 hour of reserved time.  They did a traditional wedding procession with the bride being led into the ceremony by her parents.  The happy groom watching as they came in.  After a 20 minute ceremony and romantic vows, the couple was married!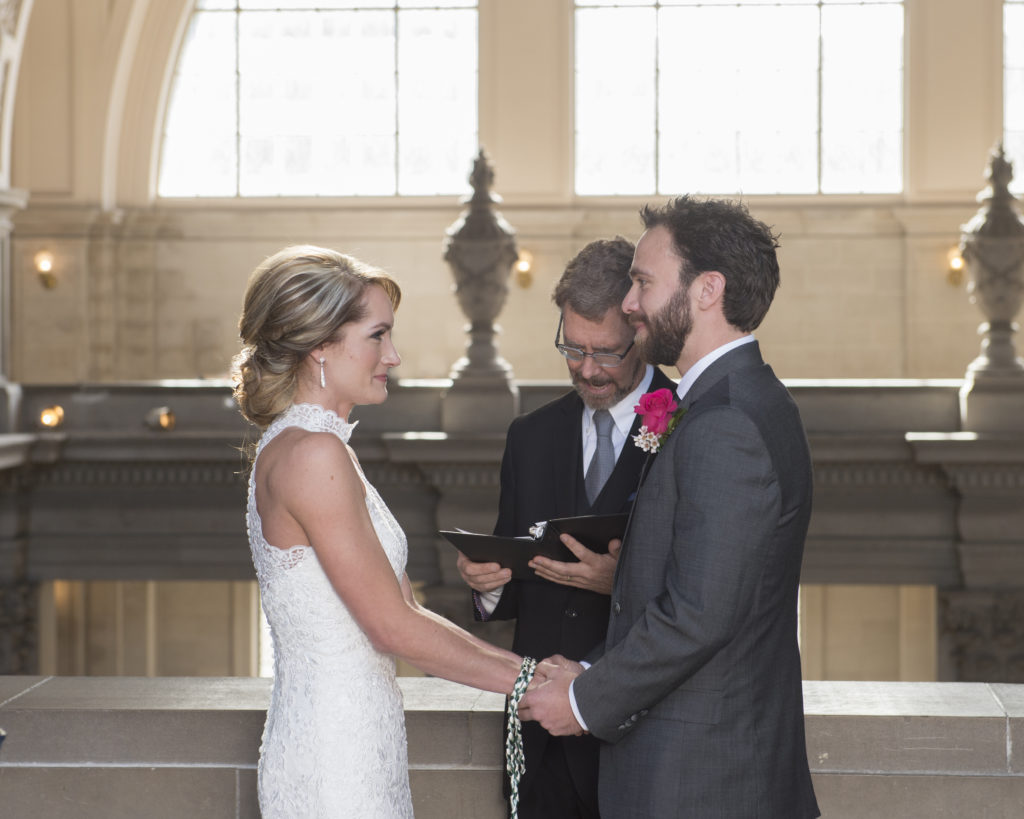 The bride was very well prepared with a list of family photos that she provided us.  We love it when the couple can give us a predetermined list of family groupings.  It truly makes that part of the wedding go much fast allowing more time for bride and groom formal photos.  We began our shoot once we completed the family portraits, taking the couple around the building on what we call our "city hall photo tour".  See below for some sample photos of our wedding photography shoot.
City Hall bride checks her wedding gown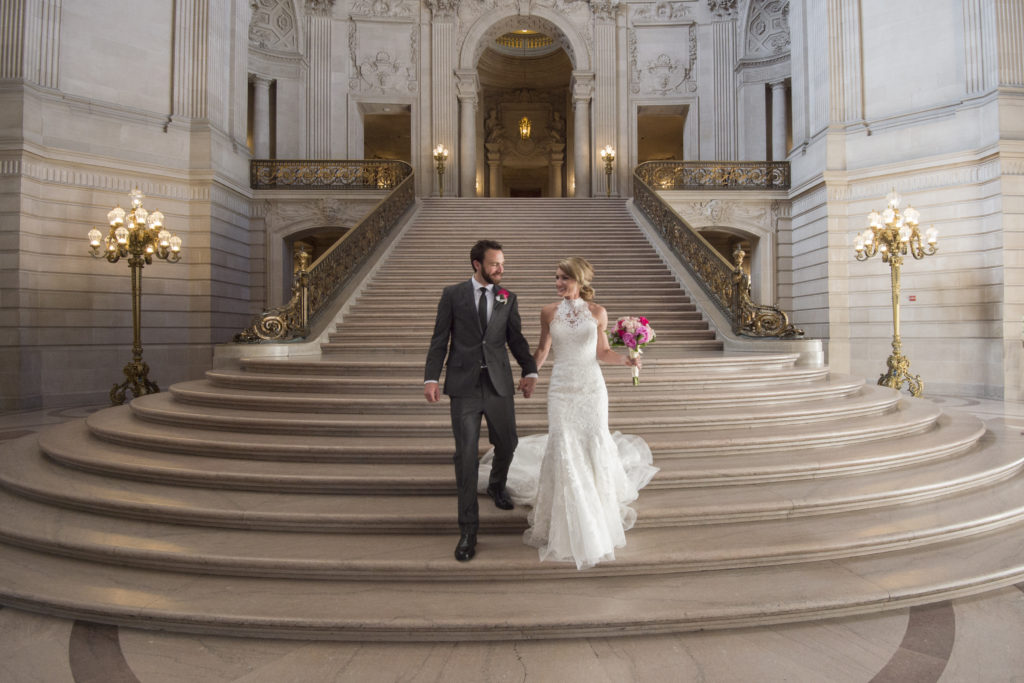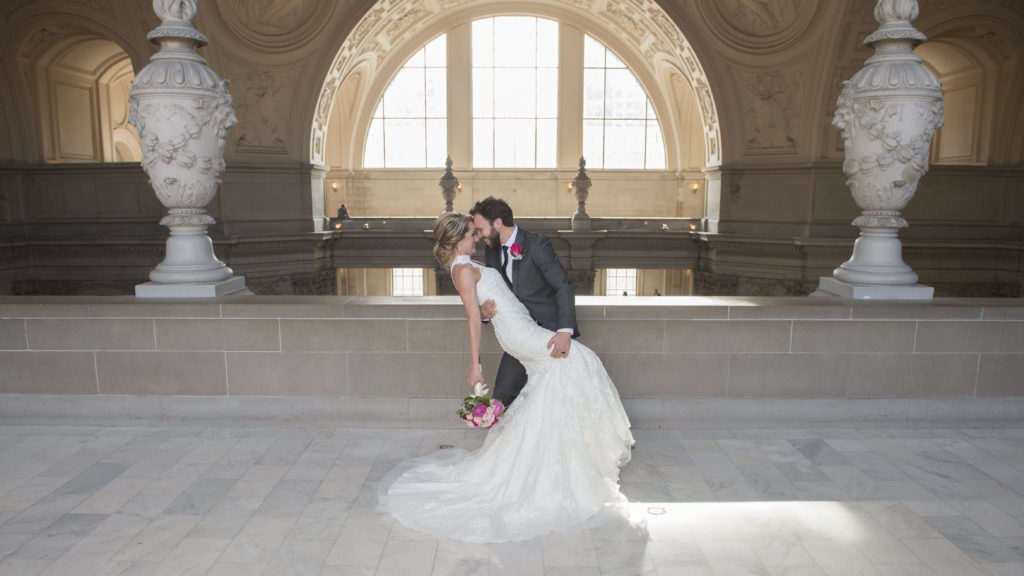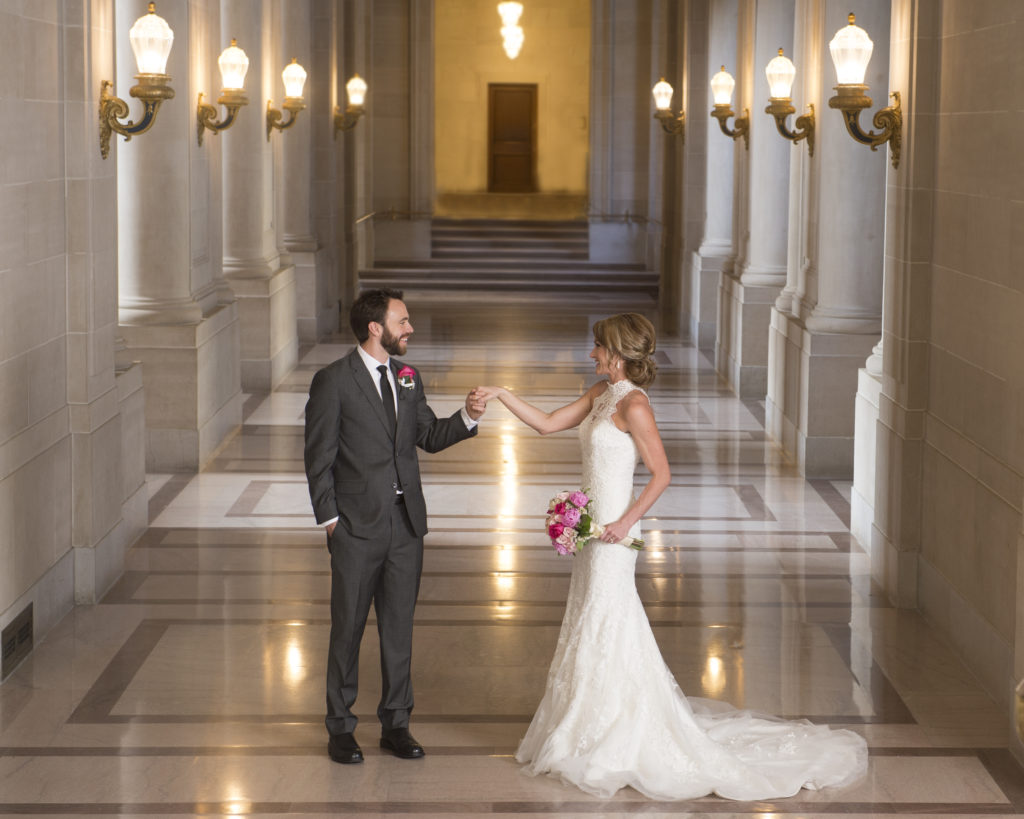 We spent around 45 minutes going from floor to floor at San Francisco city hall and taking pictures at many of our favorite locations.  It was unseasonably warm for an early February wedding so we took it slow to keep our bride fresh.  We were also quite pleased with the lack of crowds for a Thursday.  Normally Thursdays are the second busiest day at city hall, but early February is a slower time here and we were blessed with no crowds and the opportunity to get some great images.  With both the bride and groom letting us know that they were athletic, we asked them if they would be willing to do a lift shot.  We wanted Kyle to pick up Katie and lift her high in the air in front of the city hall sign.  Here is the fantastic result!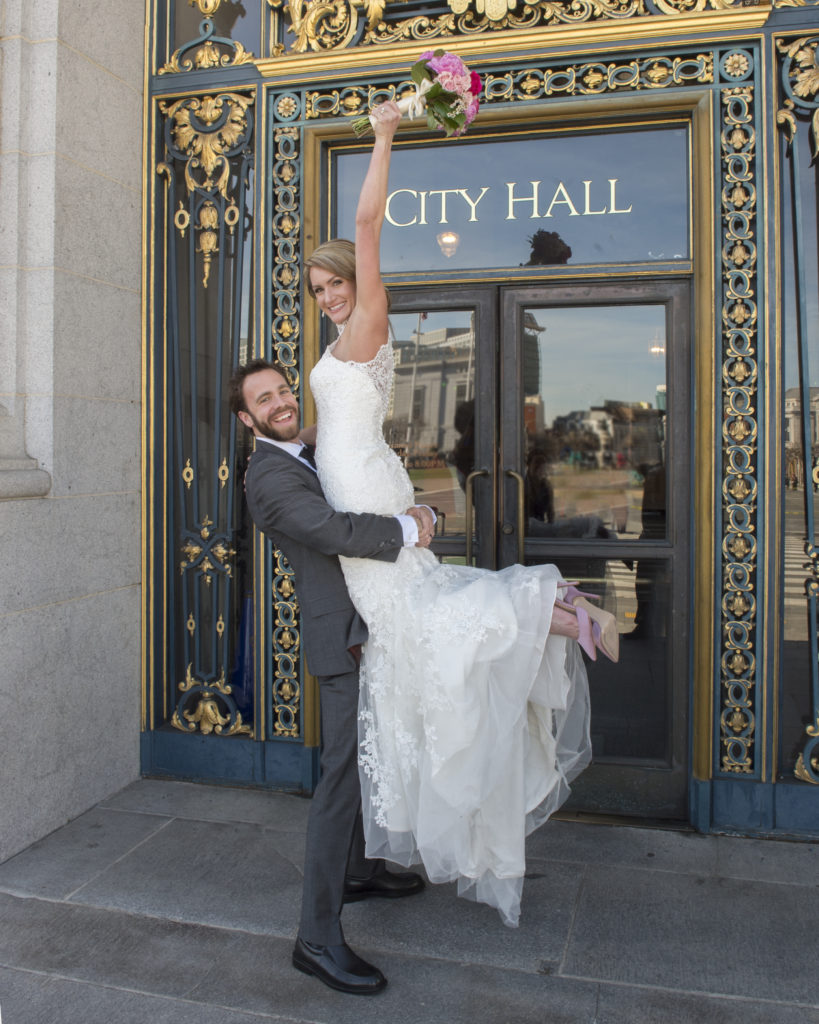 We really enjoyed this wedding and helped this couple make memories for years to come.