Why Choose the "Elopement" Package
The cost is $595 for 1 hour of coverage. This is the perfect package for couples who come to San Francisco City Hall by themselves and want affordable wedding photography coverage for their elopement. This is ideal for couples eloping, but still wanting great photos. Since you will be on your own, this package also includes the option of us serving as a witness for your ceremony if needed. We are happy to provide this service for you at no extra charge. Also included in this 1 hour of photography coverage is full ceremony coverage and photos of both of you throughout the building. We end this coverage with a few quick photos outside of City Hall by the sign! You receive all of the image files we take at the wedding and each photo will be carefully edited, cropped, and color corrected. Your final images will be delivered in full resolution with some samples of Black and White and Sepia Tone. Your photos will be ready in 3 weeks and can be delivered to you by Dropbox or direct download. Here are some of the features of the "City Hall" Elopement Package:
1 hour of photographic coverage throughout the building (City Hall photo tour).
Your own website to view your photos online and share with friends and relatives.
The ability to choose "Favorites" on your website.
Full Resolution jpeg files delivered to you by Dropbox or Direct Download-your choice!
Optional Photoshop enhancement, printing and wedding album.
We will serve as your witness at no charge - We see it as an honor.
Full photography coverage of your City Hall civil ceremony.
24 hour previews of your ceremony and City Hall photo tour.
Cost is $595
Full Service Wedding Photographer
We are a full service San Francisco City Hall wedding photographer. We offer many other side benefits that some do not offer. One of these benefits includes providing free preview images to our couples shortly after the wedding. Upon request we will send you 5 + images within 24 hours after the ceremony date. We try to provide you with a nice cross section of your day at San Francisco city hall. In addition to this exciting service, we also provide our clients with the ability to create their own beautiful wedding album. This is a professional album that we design and you approve. Cost for this book is $425 and it includes 40 images from your wedding day. Want prints? We can do that too. Just order from your secure wedding website. We have been in business for over 20 years offering full service for big weddings and we are happy to provide this with our city hall weddings also.
The Advantages of a City Hall Elopement
You are recently engaged to be married and starting to plan the wedding. As you go through the process, you start to see the dollar signs adding up. Music, food, photography, video, the venue and so much more. The typical wedding in San Francisco can easily exceed $50,000. At the same time, you are also discussing the possible purchase of your first home together. So you see the problem here? Newlyweds have a tough enough time surviving financially in the SF Bay Area without also having to worry about the accumulated debt from their wedding expenses. Forget about buying a house for a while, because you have to pay off this wedding debt first. Well, there is a solution. Elope to San Francisco city hall! Yes, for under $100 you can have your civil ceremony in this spectacular building and pay only an additional $600 for wedding photography. Walk to a nearby restaurant with some friends and you have your wedding! You just saved almost $49,000! Not to mention the fact that you are getting married at one of the most beautiful indoor venues on the west coast and possibly the country.

Return to the City Hall Packages page to see more options.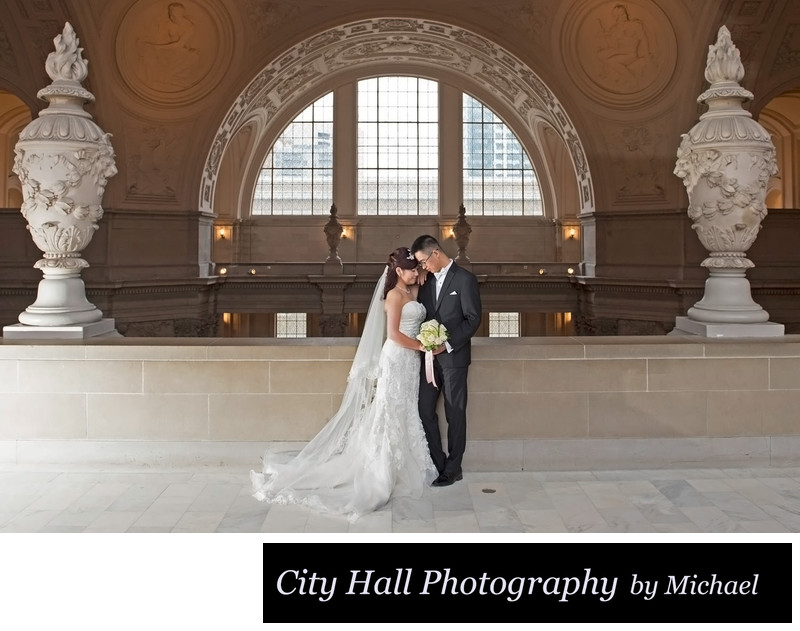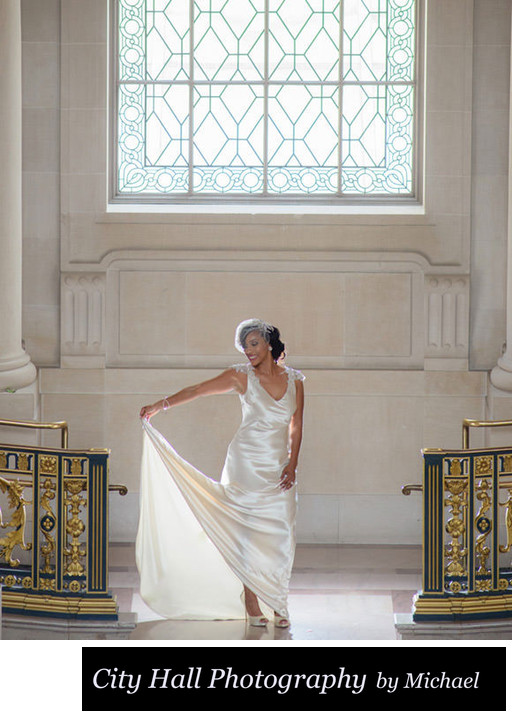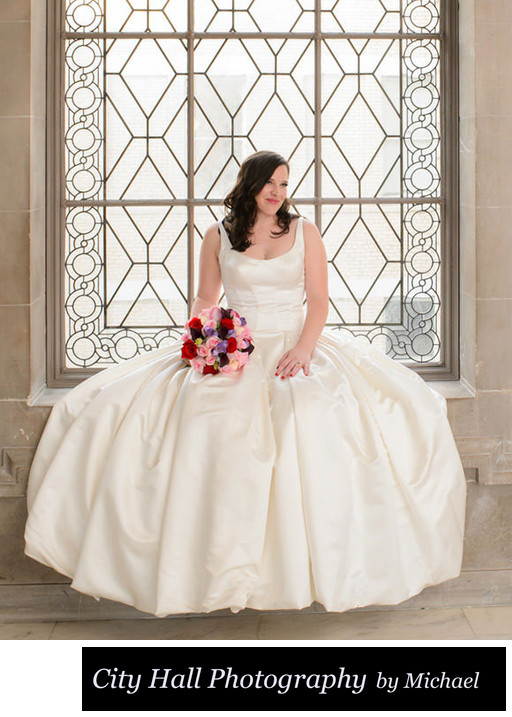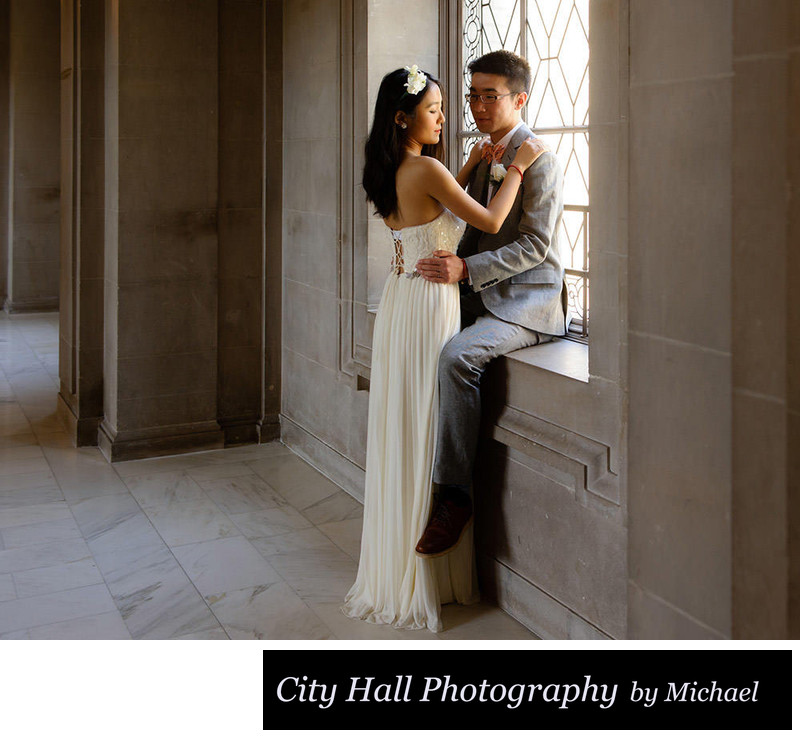 Full Photographic Tour at SF City Hall
The photos above are some samples of the types of images we will provide you with if you book the City Hall package. This package is complete, despite the low costs. You will still receive the full photographic treatment. The only real difference is that this package is specifically designed for couples with no guests. There will not be time to do all of the above types of city hall photos if you have guests with you. Some of our clients mention that they feel they could still fit in the same amount of photos even with their guests. While this may be true, we find that couples with guests understandably want to spend time talking with them and hugging, etc. Of course we encourage this and want you to have a happy wedding day, but all of this activity takes away from the shoot, so that is why we offer the City Hall PLUS package. That package provides plenty of time for family portraits.
Back to San Francisco City Hall Home page