City Hall PLUS Engagement Package
Because of the demand for San Francisco engagement portrait sessions, we have decided to add a new package for city hall weddings. We call it our City Hall PLUS Engagement package and it is perfect for engaged couples who want to get married at San Francisco city hall but also have engagement pictures completed on a different day. The cost for this package is $995 and includes 1.5 hours of coverage for your city hall wedding and then a 1 hour engagement session in San Francisco. This combined package represents a discount of $200 when compared to booking these 2 sessions separately. So if you know you want both, why not get a package deal?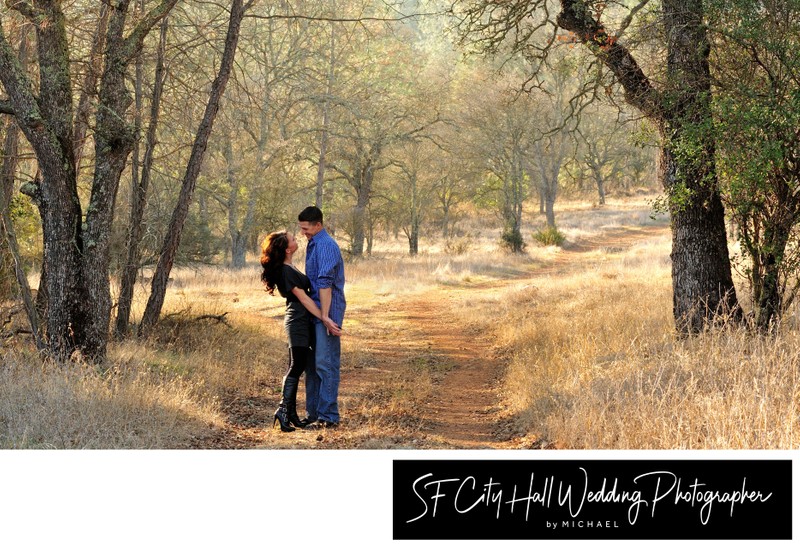 Where in San Francisco do we take you?
The price as listed assumes a San Francisco location for the engagement session. We can take you to many different places for your session including The Palace of Fine Arts (a favorite), the Legion of Honor and the Golden Gate bridge. We have even had clients want to do their engagement session at SF City Hall! Why not? It's a great place to do it and rain proof! Remember that this package entails 2 separate days, so you are getting quite a bit for your money. 2 separate shoots wearing different clothes. We suggest more casual attire for the engagement shoot day and then of course your formal clothes for the marriage. However, some of our clients choose to wear formal attire for the session and that is fine too. Just understand that formal attire can sometimes impact our posing locations and surfaces. Locations other than San Francisco for engagement sessions are also possible, but we may have to charge more depending upon where you choose. If you prefer something out of San Francisco, please ask us in advance for special pricing.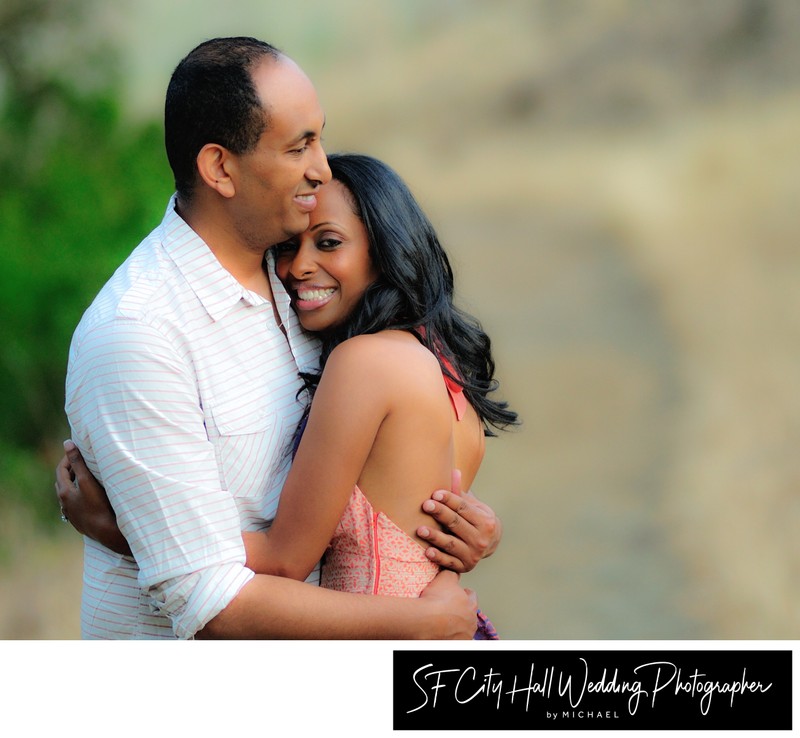 Scheduling the Engagement Session
Many of our clients want the engagement photos to be ready before the wedding and with good reason. Wedding receptions or parties are the perfect place to display some of the shots we take. Some of our couples also want to use them for "Save the Date" cards or party favors for their eventual wedding reception. Labels for the wine you serve are another possible use. There are so many things you can do with your engagement photos. We suggest that you book your engagement session about 2 months before so you have plenty of time to receive your images and be able to do fun things with them. It also gives us time to edit them and make them perfect for you. We can discuss details about scheduling and locations once you book us.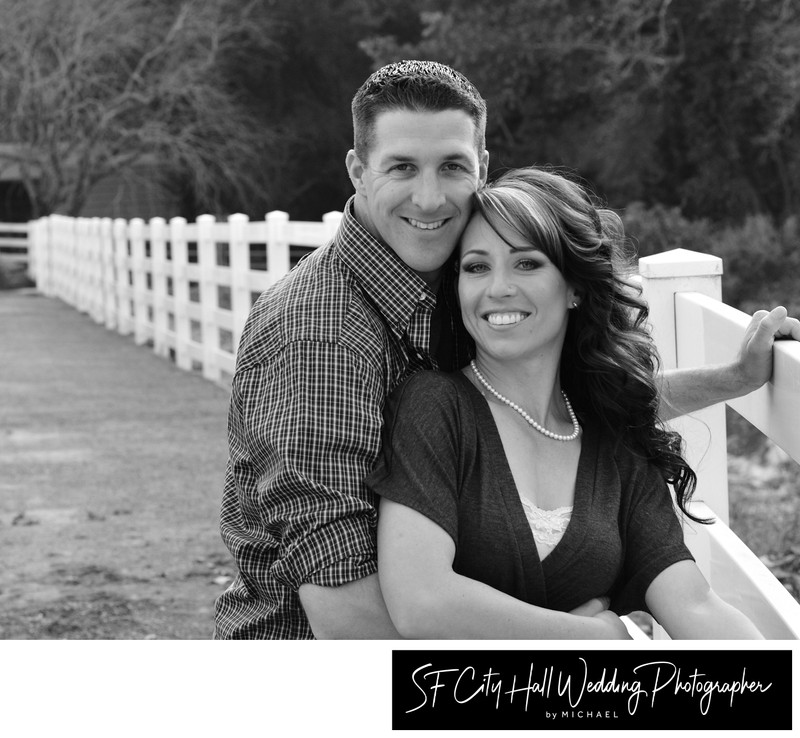 Creating the Best Engagement Images
We want to make this portrait shoot completely different than your wedding. Different poses, different backgrounds and of course different clothes. To us, an engagement portrait shoot should be more fun and casual than the wedding. Not to say that we shouldn't strive for fun for your wedding pictures also. However, engagement portraits are more about the connection and the love between the couple. If our engagement portraits don't display this, then we have not done things the way we should have. In addition, we make sure to communicate with our couple enabling us to get a good feel for how they want this shoot to go. Do they want more candid images? More romance? The choice is up to the couple, but we are certainly willing to help with all of these decisions. Many of our clients just leave it all up to us and that's fine too! the biggest difference between an engagement portrait session and the actual wedding coverage is that we tend to make the wedding pics more posed.