Why Choose the "City Hall PLUS" Package?
The cost is $695 with 1.5 hours of coverage. This package provides you with all the features of our very popular Elopement option called the "Elopement" package, but also includes enough time to photograph your family and friends. A little more time on the various floors is included as well. The "PLUS" gives you 30 more minutes of photography for a total of 1.5 hours of coverage. We will help you with check-in, some pre-wedding candid shots if possible and then photography your ceremony. We follow that up closely with family and guest photos and then take you around this great building for a photo tour. One of the things that our wedding clients often forget is that they will want to spend time with their guests at the wedding. This package allows that and also taking pictures of them as mentioned above. We know that family is important to our clients and a wedding is a great chance to make more memories with exceptional family and friend portraits. We are sometimes asked if we have a limit on how many guest shots we will do. The answer is no! No limits. The shoot ends with photos in front of the famous City Hall sign and some outdoor shots by the building if there is time. We feel that the City Hall PLUS package provides our clients with the perfect amount of time to fully experience ALL the beauty that San Francisco City Hall has to offer. The extra half hour makes us rush a little less and spend more time on each floor of the building. You also receive all of the images taken at the wedding in full resolution. A convenient online viewing/sharing site is included in the price. By far our most popular package.
1.5 Hours of photographic wedding coverage through all 4 floors of City Hall
Full photographic coverage of your marriage ceremony
Includes plenty of time for photos of family and friends
Full resolution JPEG image files delivered to you by Direct Download or Dropbox.
Online viewing site to view your wedding preview images.
Allows sharing your wedding images with family and friends.
Optional Photoshop enhancements, video coverage and wedding albums available.
Cost is $695
Take Advantage of Our Wedding Photography Experience
You receive all of the above features and our 20 years plus of wedding photography experience as we lead you around the building on your fun city hall tour. This package allows us to cover all 4 floors with wedding images from all of our favorite spots (and yours!). Love the Grand Staircase? We will take you there for some amazing photos. The elegance and historic significance of San Francisco city hall is unmatched. The other nice attribute of this package is that allows you to spend some time with your guests. Your wedding day should be shared with family and friends and this package allows time for this without rushing you through the building for photos. We understand that you will want to be congratulated and hugged by your family and friends after the ceremony and this package provides plenty of time for that.
Return to the City Hall Wedding Packages page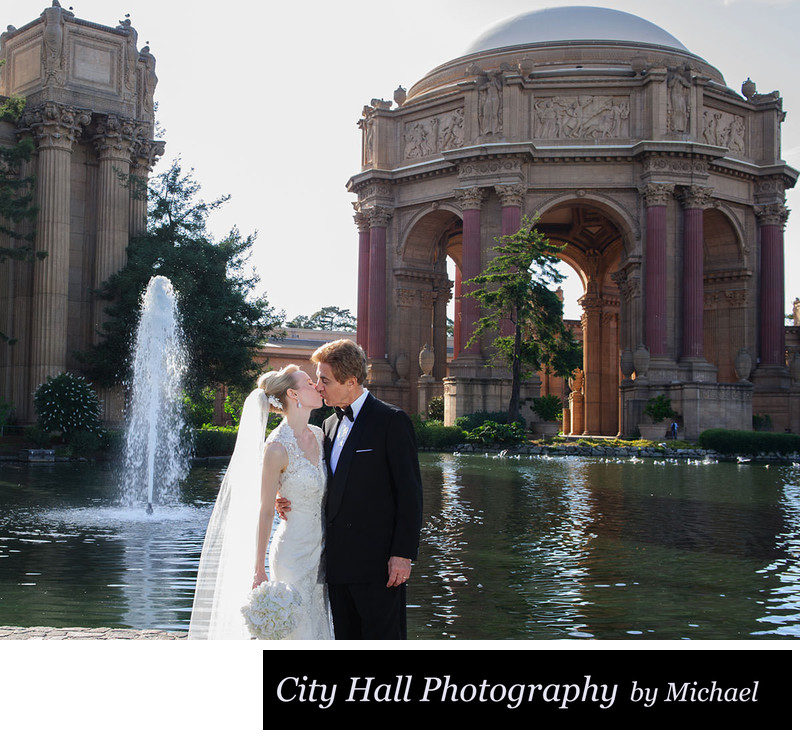 The Palace of Fine Arts in San Francisco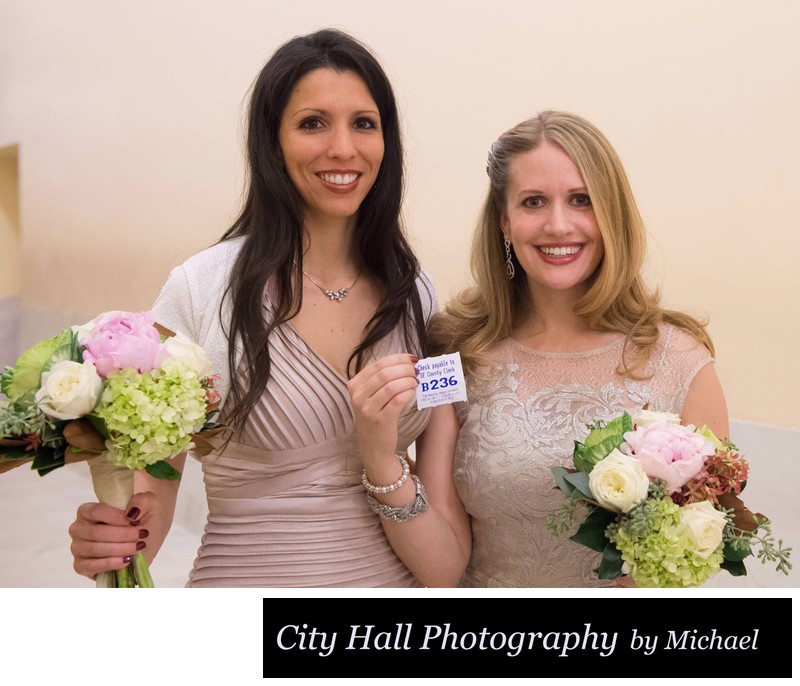 Checking in at the County Clerks Office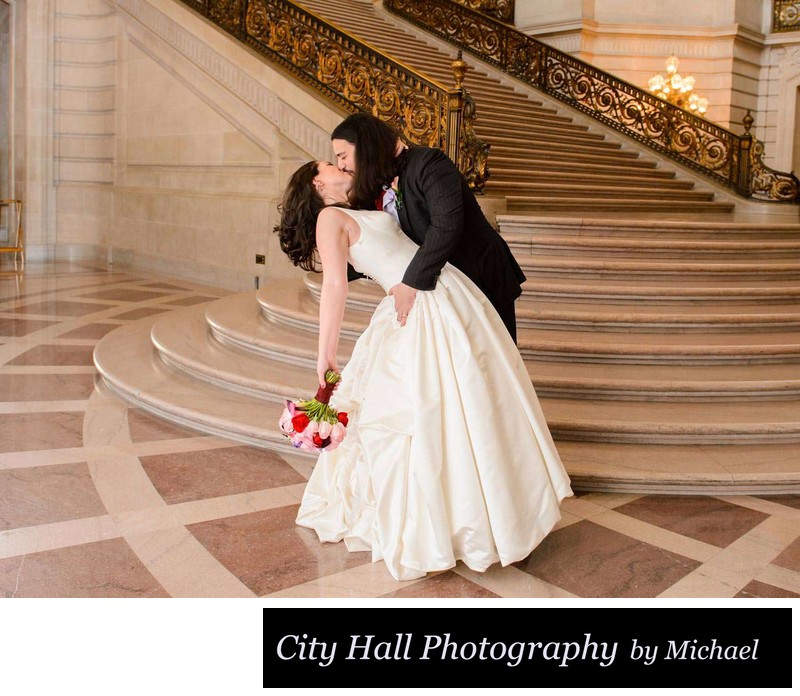 City Hall Grand Staircase