Why Choose the "San Francisco" Package

This package provides you with 4+ hours of total wedding coverage and 3 additional photo locations. We call this our "San Francisco Photo Tour" and it includes optional transportation provided by us! As with our other packages, you still receive the same amount of time at City Hall before embarking on this romantic and fun tour. We will take you to the locations of your choice, including: The Golden Gate Bridge, The Palace of Fine Arts, The Legion of Honor, North Beach and much more! All packages come with the digital images and a convenient viewing site which will allow you to share your images with family members throughout the country or even the world! Optional Wedding Reception coverage can also be substituted or added to your tour. In addition to the slideshow example above, we have included some captioned photos below to help you identify some of our favorite San Francisco locations. There are many more to choose from!


The Legion of Honor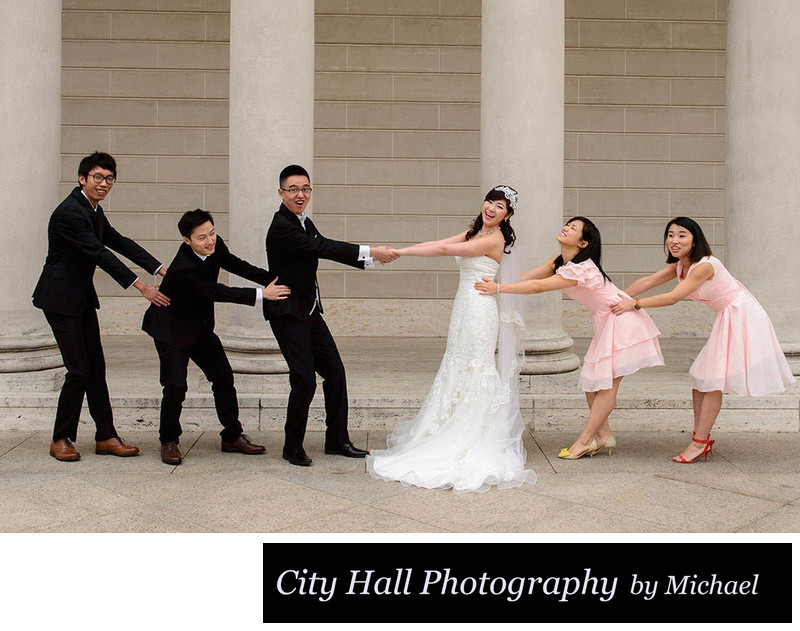 Crissy Field on the Beach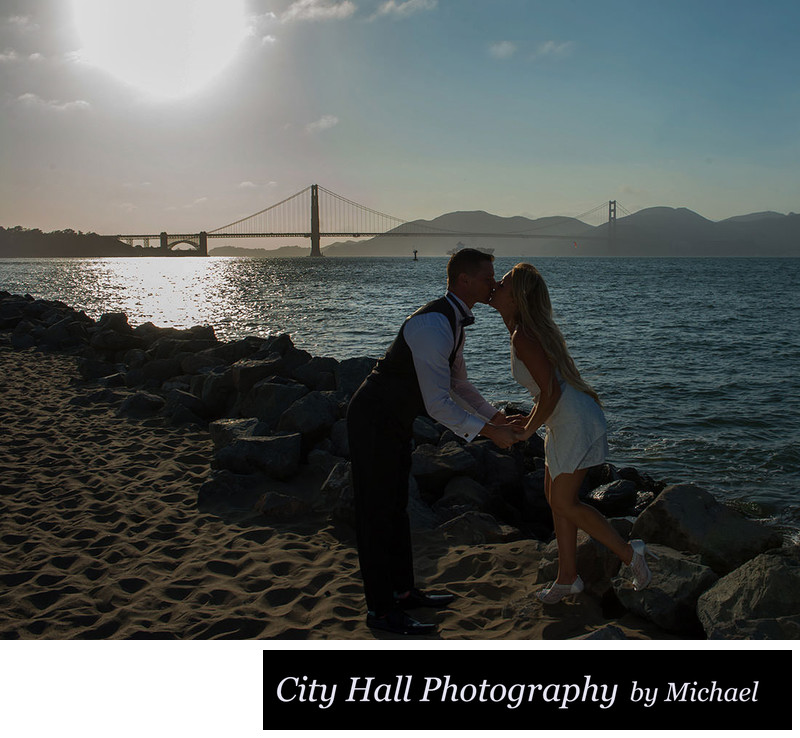 The Palace of Fine Arts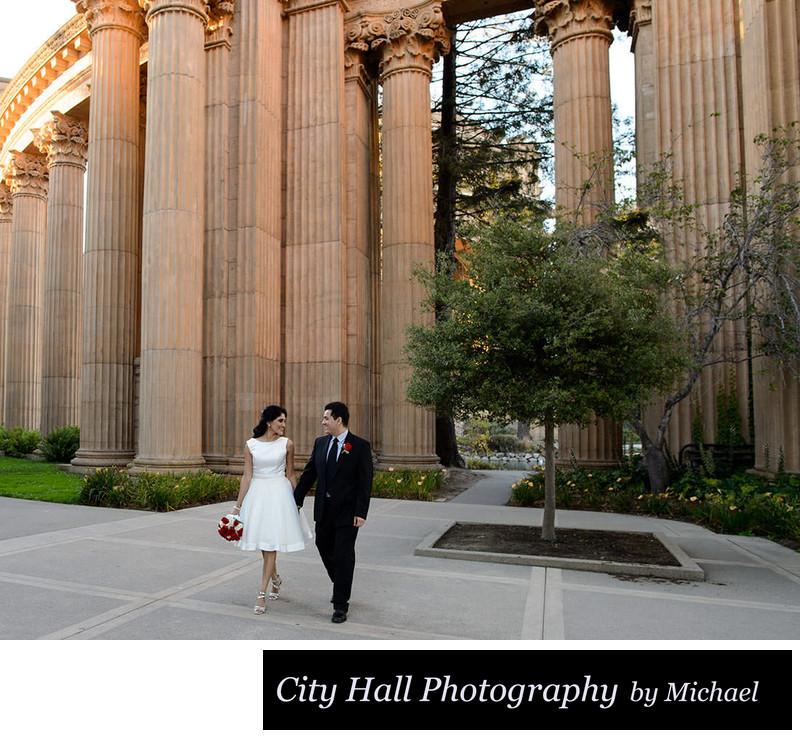 The Presidio in San Francisco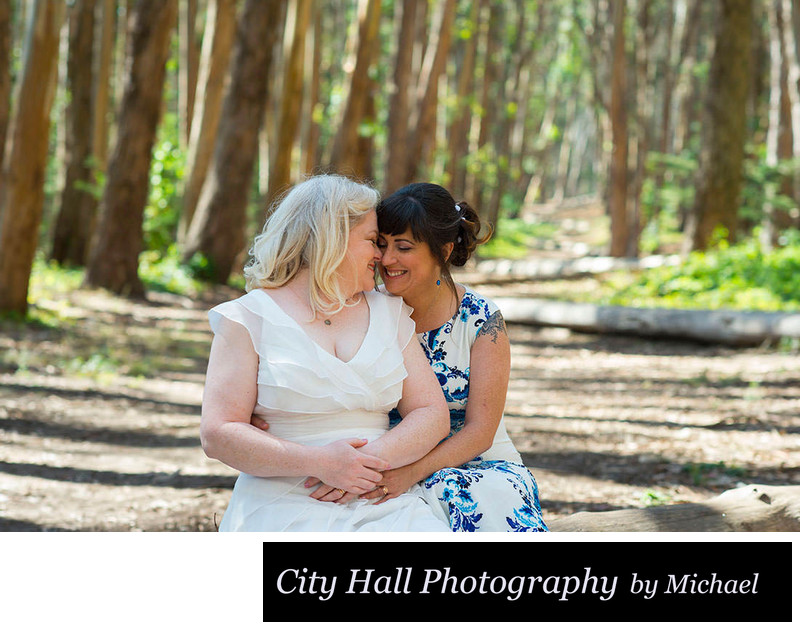 Best Ideas to Organize the Tour
4 hours is plenty of time for this package and it always has been. We rarely run out of time and if we do, we keep going until we are done and have reached all 3 San Francisco destinations. That being said, it is still highly recommended to organize your 3 locations in a logical geographic progression. Also, there are some combinations of destinations that just don't work due to travel concerns. For example, it doesn't make sense to choose Sutro Baths and SF Downtown as 2 of the 3 locations. Why? Well, they just happen to be on the extreme ends of town. Sure, we will do it for you, but do you really want to spend over an hour on your wedding day riding in our car? I think we all know the answer to that question. The important thing when choosing the SF Landmarks is to make it a nice pattern that works well with each destination's relative location. If you are unsure of how to do it this, just ask us. We are here to help and will make sure that your 3 locations won't lead to a car driving marathon.
Return to the San Francisco Photography Main Page