San Francisco Ocean Bride
We brought our bride and groom to the Sutro Baths in San Francisco and did a series of images out on the rocks. This particular image is of the bride only and we asked her to put her arms in her veil and spread it out in the wind. We had to wait for just the right moment as the wind blew in the best direction. We particularly liked this image in Black and White because it added to the drama and emphasized the veil. Sutro Baths was a stop along the way on our San Francisco City Hall Photo tour. We also took this couple to other locations in San Francisco including The Palace of Fine Arts.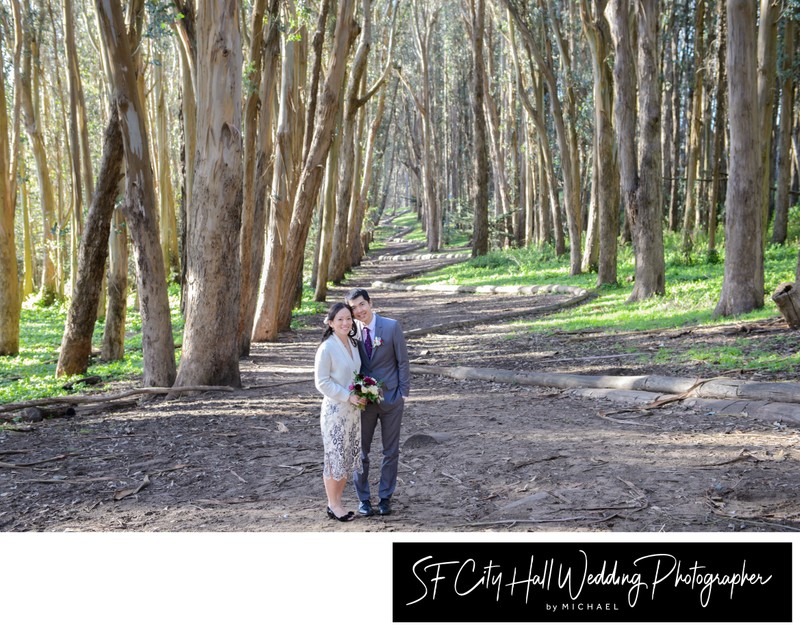 Sutro Baths in San Francisco
Sutro Baths is an uncommon spot for us when do our San Francisco Photo tour for our newlyweds. Only because it is so out of the way and the hike down there is pretty substantial. If it wasn't for those 2 things, we would be here all of the time because it is an amazing place for wedding photos. We are always very excited when our bride and groom suggests that we go there for the pictures after city hall. Not only do you have all of the beautiful ocean views to work with, but the ruins themselves are fun to explore and take pictures around. The only issue with Sutro Baths is it could be scary place for people who are afraid of heights. There are a few places down by the ruins where you are walking on fairly narrow cement strips. They are not so narrow that you have to balance carefully, but there is a pretty substantial drop if you happen to walk off the edge. In reality there is not much danger here as long as everyone is careful. We will never put you in a pose that might jeopardize your safety. The only suggestion I would make is that if you plan on making Sutro Baths part of your wedding photography package, you might want to allow extra time because of the distance and the hike involved.