Formal Attire - City Hall
Formal Wedding Attire at City Hall
I have to admit, this is our favorite! We love it when our brides go all out at San Francisco city hall. Due to the nature of civil ceremonies, we receive a wide divergence of brides and grooms wearing all types of attire. We have even had couples wear jeans and tee shirts and we have no problem with any of it. That is one of the fun things about being a San Francisco city hall wedding photographer! However, we really do enjoy the couples that wear formal attire, dressing up for the occasion. In the photo above, you can see that this beautiful bride is wearing a formal wedding dress with a full train. She also has a veil and flowers. This type of attire photographs beautifully at San Francisco City Hall. The color in the flowers especially adds a dimension that is often missing in this historic building. Nice to throw in a splash of color to go with all of the neutral colors present. The groom was also decked out and looking good. The 2 of them made a great couple and we really enjoyed photographing them. Brides wearing veils is especially exciting to us because it allows us to do so many things with the posing of the couple. We can use the veil to frame the bride's face or cover part of her. With all of the beautiful windows at city hall, a veil can really glow with back light. This can really enhance the image and make it pop.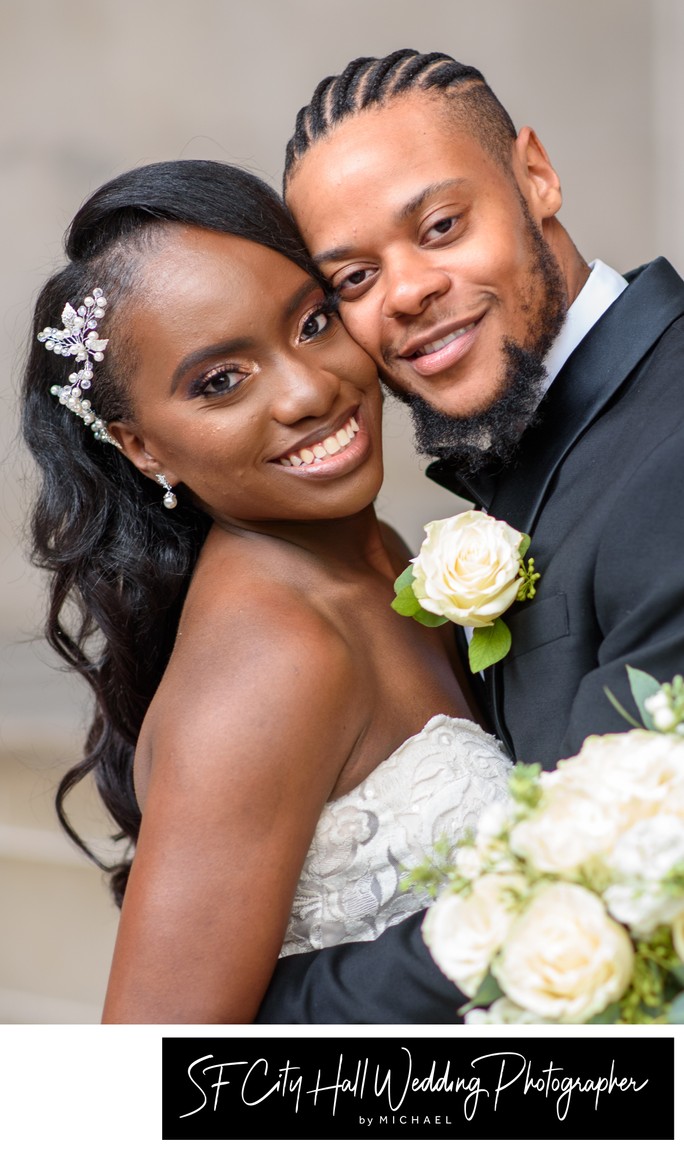 San Francisco City Hall - Elegant Wedding Venue
I think many people do not realize that San Francisco city hall is really very elegant. The feeling of it being just a place to have your civil ceremony doesn't tell the whole story. Because the building was constructed so many years ago, it possesses old work charm that comes from the French inspired architecture. Many brides and grooms are surprised when they arrive here and see how many other couples are dressed very fancy. The building definitely lends itself to formal attire.