The Ring Exchange
The ring exchange during the ceremony is one of the key moments at a wedding. Successful wedding photography relies on catching beautiful moments at the right time. Over the years I have photographed many ring exchanges and I have discovered that it is more important to watch the faces of the bride and groom then anything else. In the image above I caught the moment where the bride looked at the groom with a nice smile and expression. This is what makes this photo a good one. At San Francisco city hall, the couple has the option of doing a ring exchange and I always encourage them to include this in their ceremony. With only a 3 minute ceremony it adds an important element to the wedding photography. Truly a good example of Matrimony at it's most special.
County Clerk Check-in
Before the actual ceremony takes place the couple need to meet with their officiant to check-in and show their Marriage License and also their Current Identification. It usually goes pretty quickly and as you can see from the image below, there is usually not a line!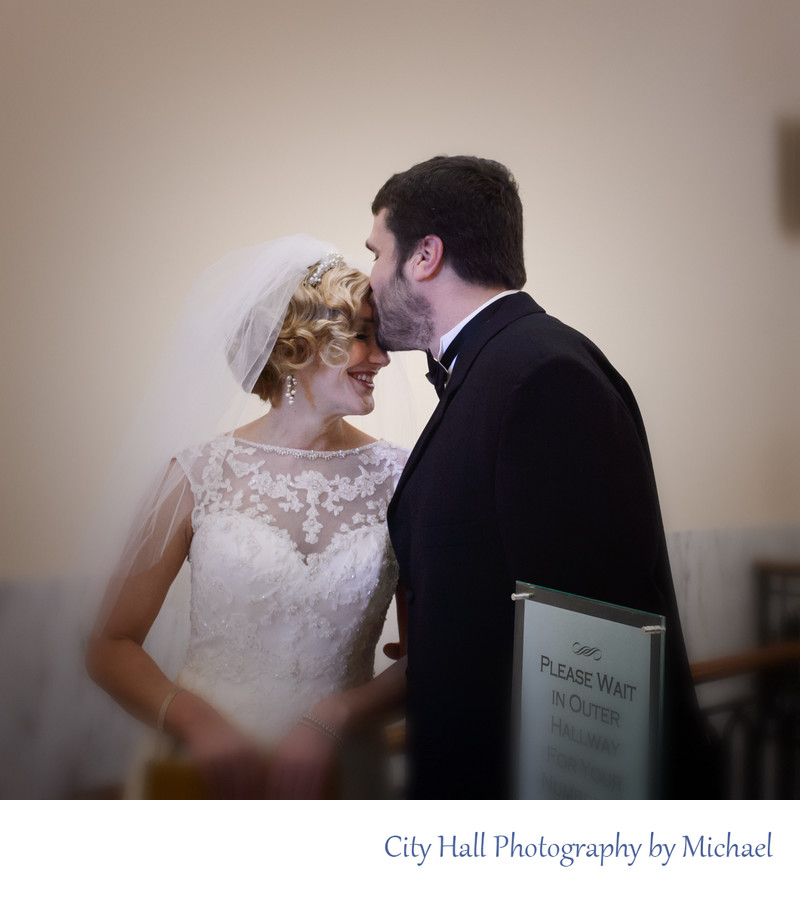 Pre-marriage kiss while waiting in line at the County Clerk's office